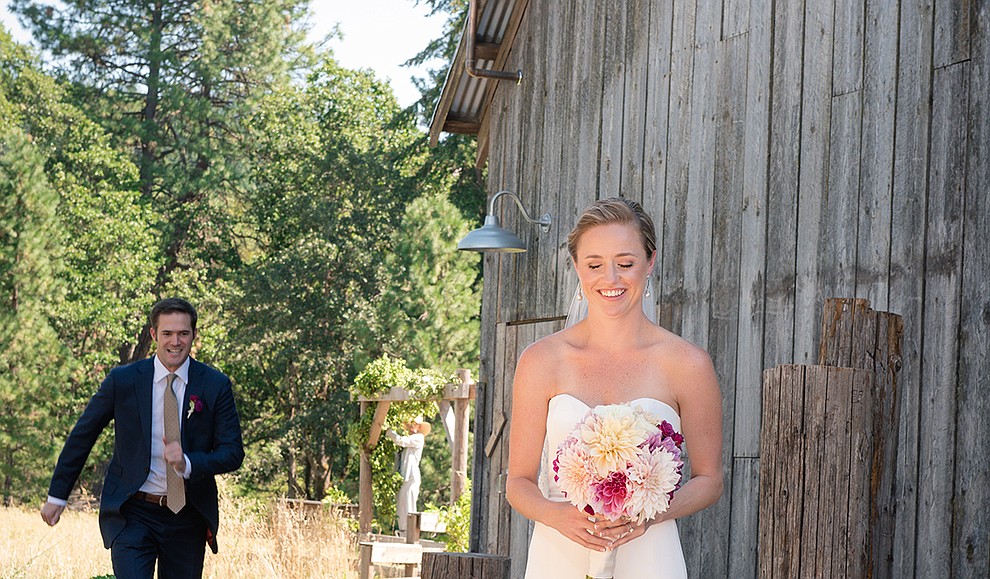 Why they got married in the Gorge
Ryan is originally from Missoula, MT, and Katherine is a city kid from Chicago. While they considered both of their home locations, they settled on one of their favorite places — Oregon. Katherine's dad is from Oregon and she fell in love with it while spending part of every summer at the family's coast cottage.
"Hood River was everything we wanted — a great and manageable little town with breweries, restaurants, coffee shops and beautiful scenery," Katherine said. "The Gorge allowed us to have a less formal, naturally beautiful, easy-going wedding."
All images by JENNIFER ALYSE WEDDINGS © 2016
DETAILS
Wedding venue: Tin Roof Barn
Where they live: Washington, DC
Occupations: Ryan works on tax policy for the U.S. Senate Committee on Finance; Katherine works in sports marketing.
How they met: At a BBQ set up by close friends, who made sure Katherine and Ryan sat next to each other at the dinner table. They got "lost in conversation," according to Katherine, and by the end of the evening, Ryan had her phone number. "As they say, the rest is history," Katherine said. The friends were co-officiants at the wedding.
How they got engaged: Ryan surprised Katherine with a nice dinner at a restaurant in DC. The restaurant worked with Ryan to offer a private room for the official proposal. Without Katherine's knowledge, Ryan also invited her best friends and sister and brother-in-law, who travelled from around the country to surprise Katherine after dinner at a favorite bar, which prepared a specialty cocktail in Ryan and Katherine's honor (Ryan & KJ's Kentucky Mule).
Number of guests: 120
Favorite details: The raw bar by Boda's; terrariums filled with dahlias hanging from an old oak tree and arbor; wedding photos of the bride and groom's grandparents and parents strung in the barn; and a home-brewed beer.
Unexpected moment: The 103-degree temperature!
"Thankfully the cocktail hour was under a pavilion and the reception was in the barn," Katherine said.
Advice for other couples: Your wedding day will be a blur. Be sure to spend time with each other. It is your special day, so try to stick together despite the pull to entertain and catch up with all your guests. Also, once the day arrives, let other people handle the details. Let go of the stress and just embrace the flow of the day. Finally, "We wrote our own vows," Katherine said. "Sure, it adds a little pressure but it is an amazing and beautiful unveiling moment to hear what your spouse has written to you. It is a lovely private moment shared publicly with your best people."
The day, in a sentence: An epic party to celebrate a huge life moment, with fresh and amazing local food, beers, wine and cocktails, a ridiculous dance party, and our amazing people.
Honeymoon: Africa (including Cape Town, a safari in the Timbavati Nature Reserve, and the Bazaruto Archipelago off of Mozambique)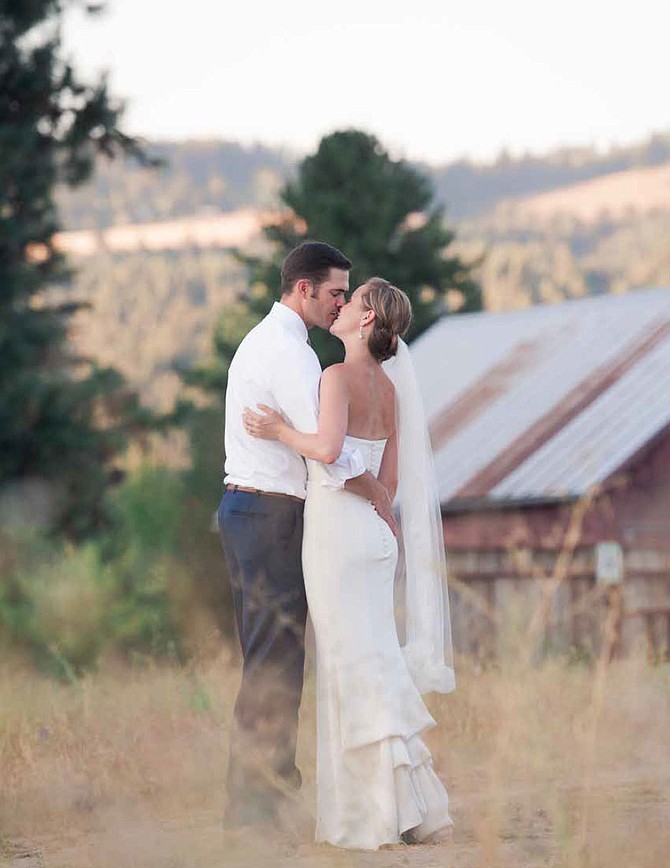 VENDORS
Wedding Planner: Hitched in the Hood, Sarah (hitchedinthehood.com)
Ceremony & Reception: Tin Roof Barn (atinroofbarn.com)
Rentals: Riverhood Rentals (riverhoodrentals.com)
Music: DJ Ceez
Catering: Boda's Kitchen (bodaskitchen.com)
Photography: Jennifer Alyse Weddings (jenniferalyseweddings.com)
Hair: Clutch Hair Co. (clutchhairco.com)
Flowers: Bloomsbury of Kanaka Creek Farm (bloomsburyshop.com)
Cake: Cupcake Jones (cupcakejones.net)