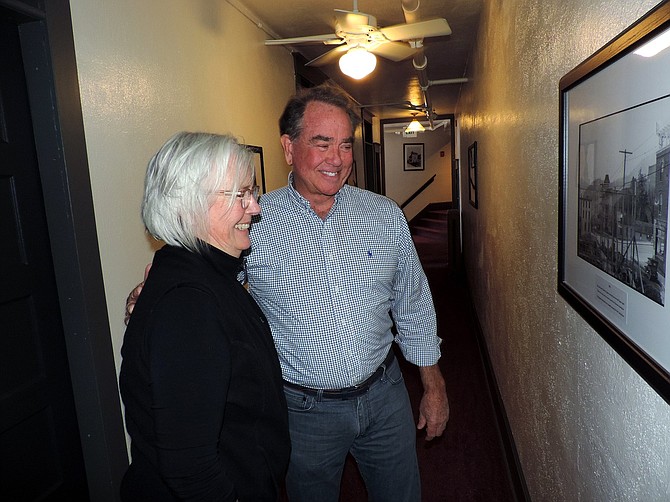 Brian Cunninghame checks out newly installed historic photos of Hood River Hotel Tuesday, with hotel manager Cathy Butterfield, on Cunninghame's final day as owner of the 105-year-old downtown hotel.
Cunninghame signed the papers Tuesday for the sale of the hotel at 102 Oak St. to a group of investors based in Portland. He said a lobby remodel and amenity upgrades in the guest rooms are planned by the new owners.
"This is a pretty emotional day. I will miss it. The best thing about owning this hotel was the wonderful staff, and just being a part of such an important historic building in Hood River," Cunninghame said.
See Jan. 7 Hood River News for details.