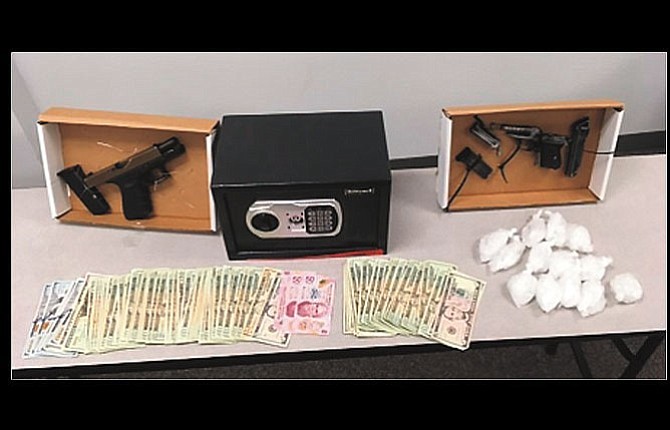 The Mid-Columbia Interagency Narcotics Task Force ended 2016 and started the new year by executing search warrants that led to the arrest of three people.
Officers from The Dalles City Police Department, deputies from the Wasco County Sheriff's Office and parole/probation officers assisted MINT in a narcotics-related investigation that led to the Jan. 6 search of a home at 2206 E. 13th Street.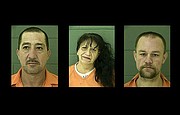 During the search, authorities found evidence of theft from a local tree care business, according to Scott Williams, a sergeant at the sheriff's office.
John D. Patton, 37, was arrested for first-degree theft tied to the evidence that was recovered.
Also taken in to custody for a probation violation was Tammy Sue Smith, 55.
Williams said tree climbing equipment and chainsaws stolen from the business are still missing. He said city police have taken the lead on the investigation and anyone with information about the case is asked to call the department at 541-296-2613.
City officers also helped MINT conduct a search on Dec. 1 of a residence at 2510 West Second Street that led to the discovery of methamphetamine, a large amount of U.S. and Mexican currency and firearms, one of which had been reported stolen.
Arrested at the scene and lodged in the regional jail was Jesus Sanchez Cardenas, 48.
He was cited for unlawful possession and delivery of meth, first-degree theft and endangering the welfare of a minor.
Williams said the investigation into this case is also ongoing.
He asks that anyone with information call city police or the MINT tip line at 541-296-1885. The MINT law enforcement task force serves Wasco, Hood River and Sherman counties.