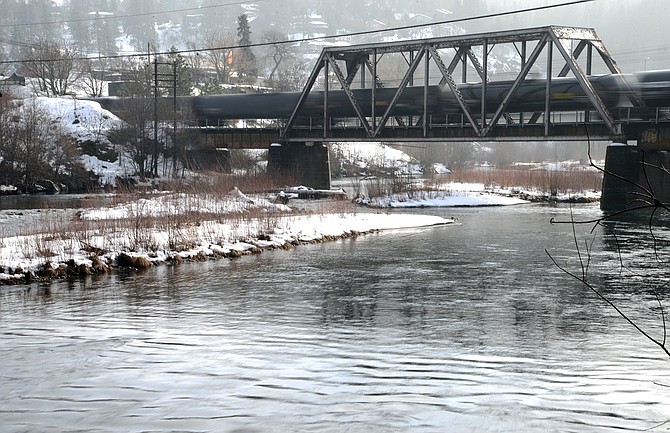 The Environmental Protection Agency has listed several local rivers — including sections of the Hood River and Columbia — as potentially "impaired," or at a limited water quality due to pollution.
EPA staff and local volunteers gathered data, which led to the agency finding more than 1,055 waterways with limited quality in Oregon.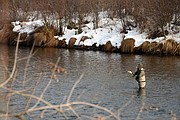 The federal agency's report, released in December, includes new listings for pesticides, heavy metals, and other toxic pollutants that can damage water quality and endanger fish. Those "303(d)" listings spur Oregon Department of Environmental Quality to develop river improvement plans.
Among the local sites EPA has proposed as additions to the "impaired" category are: the Hood River, Neal Creek, Indian Creek, Lenz Creek, Odell Creek, Threemile Creek, and Chenowith Creek.
According to EPA's webpage about the 303(d) listing, "EPA reporting guidance provides a way to keep track of a state's water bodies, from listing as impaired to meeting water quality standards. This tracking system contains a running account of all of the state's water bodies and categorizes each based on the attainment status."
A portion of the data was supplied by volunteers via DEQ's Volunteer Water Quality Monitoring Program, including local environmental group Columbia Riverkeeper.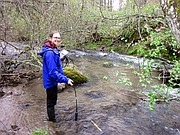 Lorri Epstein, Riverkeeper water quality coordinator, said the group has about 100 water quality monitoring volunteers per year.
"This kind of on-going monitoring is critical to understanding the health of the river and to spring into action when problems arise," Epstein said. "We will continue to hold the state accountable and demand that our rivers are safe for swimming and fishing."
Epstein asserted that DEQ ignored reams of data about polluted rivers when it did its own reporting, and that EPA stepped in to get the job done.
DEQ's most recent analysis studied watersheds instead of rivers; its main statewide assessment was limited to two sub-basins: the Umatilla and Willamette.
Hood River Soil & Water Conservation District and Watershed Group have also participated in volunteer water monitoring and restoration programs. Those groups practice conservation and management techniques on waterways and riparian areas.
An EPA spokesperson was unable to comment about the 303(d) listings by press time.
For more details on EPA's impaired waterways listings, go to www.epa.gov/tmdl/partial-approval-and-partial-disapproval-oregon-2012-303d-list.
EPA is accepting comments on the new listings through April 3. Those comments can be emailed to Jill Fullagar at fullagar.jill@epa.gov. Please include "OR 2012 Comment Period" in the subject line.