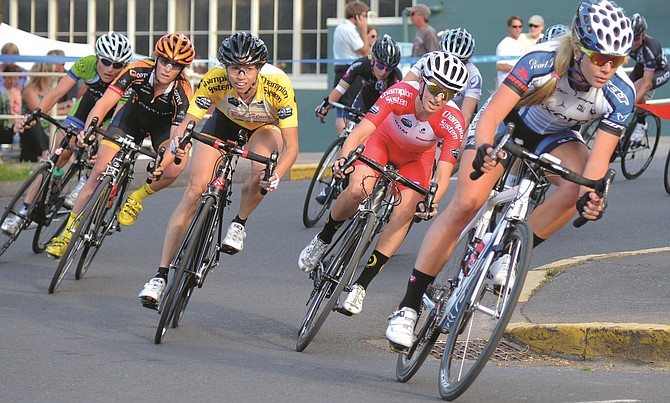 There's a litany of recreational events in the Gorge this summer, but there always seems to be room for one more.
Enter the Mt. Hood Gravel Grinder, a bike race run by Gorge event promotion company Breakaway Promotions, where participants take to state highways and forest roads to see who can be the first to circumnavigate Mount Hood. The event starts July 8 in Parkdale.
Chad Sperry, head of Breakaway, says while the event is new this season, it is made up of the remnants of previous cycling races run by the company: the Mt. Hood Cycling Classic, which ran from 2003-13 and the Tour de Hood, which went from 2006-15.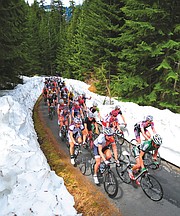 Sperry said he wanted to "showcase how beautiful the upper Hood River Valley is," taking riders through Parkdale, by Lost Lake, up Lolo Pass and Vista Ridge, and accessing both paved and unpaved roads.
The new event reflects what Sperry said were changing attitudes in the world of road biking, as the "challenge of taking road bikes on gravel roads has exploded and become super popular." Back when the Mt. Hood Cycling Classic and Tour de Hood used some of those same roads utilized by the Mt. Hood Gravel Grinder, Sperry said he and his crews had to make sure those roads were in pristine condition.
"The cyclists wouldn't dare take their nice, expensive bikes around Mount Hood — that was like taboo," he recalled. "We would spend hours and days buffing all those paved Forest Service roads."
But gravel grinders and cyclocross events have become more popular as of late, where participants test the limits of their traditional road bikes on non-traditional road bike surfaces, while some use special bikes made for those kinds of races. Breakaway Promotions started the Gorge Gravel Grinder (part of the Gorge Roubaix race) a few years ago to address those shifting interests, which takes place largely around Mosier and The Dalles, and also added the High Desert Gravel Grinder in Bend.
"With this new paradigm in the sport of cycling, this has opened up a tremendous amount of possibilities," Sperry noted.
Those two races, along with the Mt. Hood Gravel Grinder, now form a three-race series called the Oregon Gravel Grinder Series, where riders accrue points throughout the races, with an overall winner of the series crowned at the end of the July 8 race.
For those who don't want to participate in the full 84.8-mile race, there will is also a 50.2-mile race and a 35.9-mile race. The big grinder costs $85, the medium grinder costs $75, and the small grinder costs $65. The ride is supported with food and drink aid stations every 20 miles as well as mechanical help. The entry fee includes food at the post-ride party with a pint glass and a beverage, along with music and a prize drawing. As of Wednesday, 110 people had registered for the event, with entries taken all the way up to the day of the race.
Mt. Hood Gravel Grinder
• 85-, 50-, and 36-mile races
• $85, $75, and $65, respectively; includes post-race meal and party
• More details available at oregongravelgrinder.com/mt-hood-gravel-grinder
For more information and to register for the event, go to oregongravelgrinder.com/mt-hood-gravel-grinder.
A word on the Hood 2 River Relay
Snow conditions, rising cost of permits, falling attendance numbers, and a lack of corporate sponsorship all contributed to Breakaway Promotion's Hood 2 River not returning in 2017.
The multi-sport relay race, which features downhill skiing, Nordic skiing, mountain biking, road biking, running, and paddling legs was typically held in the beginning of June. The inaugural event in 2014 went well, but a historically bad snow season in 2015 turned the skiing stages into trail runs. The 2016 running had more snow, but still wasn't ideal and was then marred by the infamous June 3, 2016, oil train derailment, which occurred the day before the relay. Sperry said he didn't know until midnight the night before whether the event could still be held.
Sperry said all those factors meant that he couldn't afford to have another off year with the event. Frustratingly, seven out of the 11 years that Breakaway Promotions held the Mt. Hood Cycling Classic, there was so much snow that Sperry had to hire plows to clear the upper valley roads (see photo at left). When that event ended and Breakaway Promotions started hosting the Hood 2 River Relay, the snow went away.
Sperry noted that his company hasn't "completely, totally mothballed" the event, but was not optimistic about its return.