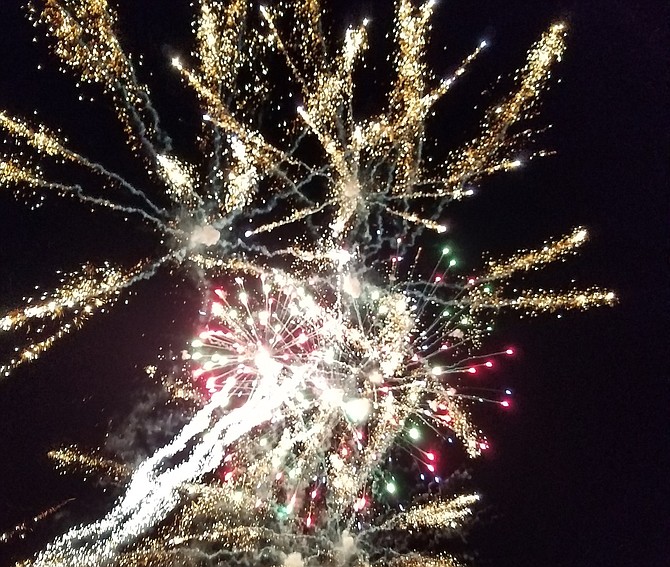 This newspaper is dated July 5 but it comes to readers as early as July 3, because of postal delivery changes due to the Tuesday, July 4 federal holiday.
This gives Hood River News an extra opportunity to remind readers of the many opportunities in Hood River County to enjoy the Independence Day festivities Monday through Wednesday, including the July 4 fireworks on the waterfront in both Hood River and Cascade Locks, starting at dusk.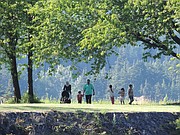 The schedule below includes events happening on July 3 and July 5.
Planning your own fireworks celebration? Support the Eyeopener Lions' stand by Rite Aid on West Cascade, with proceeds supporting Lions programs including the Tuesday night main event.
Planning to watch or be in the Hood River parade? "My Best for My Country" is the theme of the Hood River Lions Independence Day Parade on Tuesday. The parade begins at the intersection of 12th and Pacific streets. Entries should enter the parade route at Elliot and Eighth streets. A nominal fee of $10 will be collected. There will be prizes for the best entries representing businesses, non-profit organizations, music groups and children's organizations.
"The Beat Goes On" band makes it second appearance at the parade. They will also play in Jackson Park after the parade and assist in the raising the American Flag. Another musical group, the "Lack Family" from northern California, will be rounding out the music in the park.
You can sign up for a parade entry by going to www.gorge lions.org/s_clu_hrnoon.htm, or show up at the intersection of Eliot Drive and Eighth streets.
After the parade, enjoy the traditional activities at Jackson Park, including barbecue and other food, music, and the ceremonial raising of the flag at noon, and $1 dish of ice cream thanks to the Hood River Rotary Club and Height Ice Cream. Visitors from the Sister City of Tsuruta will be there,
Kicking off the July 4 events is the Kollas-Cranmer Fourth of July run from Odell to Jackson Park in Hood River. Celebrating its 42nd year, the 7.4 mile run hosts both runners and walkers.
Registration is $25, including a commemorative shirt, and $10 for run only. Registration starts at 7 a.m. at Mid Valley Elementary School; walkers start at 8 a.m., and the run starts at 9 a.m.
There are several water stations along the route thanks to the Hood River Valley Wrestling Team's volunteer efforts. Proceeds go to support the wrestling team.
For more information, visit www.4thofjulyrun.com.
July 3 — Independence Eve, Bingen Theater, 7 p.m.; comedy, music, poetry, and more, presented in Spanish and English by community members, broadcast on Radio Tierra.
Odell Independence Day parade, 4 p.m., downtown Odell. Want to be in the parade? Show up at Mid Valley Elementary by 3:30 p.m.
Also on July 4 — The Heroes' Challenge. Half marathon, 24.18-mile bike race, 5K run/walk available. Races start and finish at Cape Horn Skye Elementary in Washougal. $25 pre-registration for each event. All money raised goes directly to support local military veterans in times of need. (backaherotoday.com)
On July 5 — General Dischord performs, Columbia Center for the Arts, 7 p.m. A free show, but please RSVP at 541-387-8877. General Dischord is a 13-member musical performance team made up of soldier musicians from the 40-member 234th Army. This classical musical ensemble will present a mix of patriotic, classical, pop, and musical theater songs. This concert is made free to the community through a donation by the Hood River Elks Lodge 1507 Veterans Committee. Open to all ages.
Opening reception, Best of the Gorge exhibition, is Friday July 7 at Columbia Center for the Arts, 5 p.m.