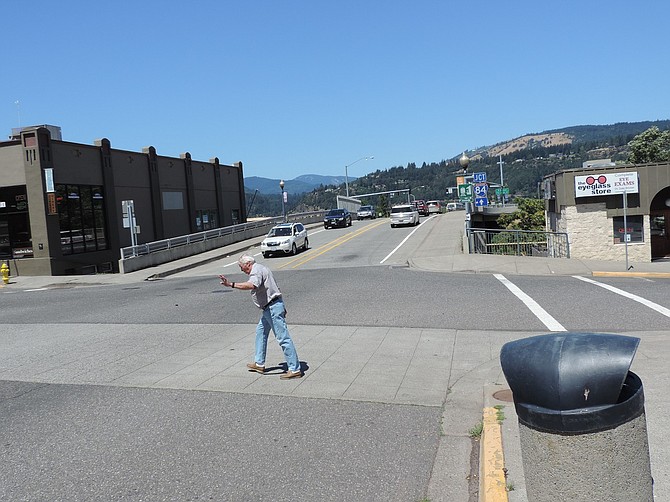 Pedestrian signals to a stopping car at Second and Cascade streets downtown, one of the so-called "Big Six" intersections identified by police and fire as likely candidates for crossings most in need of revisions or safety improvements.
Reader poll
13th and May Streets – 44 motor vehicle crashes, one east-west crosswalk from 2012-17 32%
Second and Oak – 20 motor vehicle crashes and two pedestrian incidents from 2012-17 25%
12th and Belmont – 13 motor vehicle crashes, two pedestrian complaints from 2012-17 18%
20th and Cascade – 9 motor vehicle crashes, and two pedestrian incidents from 2012-17 15%
Second and Cascade – 6 motor vehicle incidents from 2012-17 9%
18th and Belmont Streets – Total of four police and fire incidents from 2012-17 1%
262 total votes.
The community may signal its own ideas on difficult intersections; following a staff report made to City Council Monday, the elected officials instructed staff to create a two-pronged public input process — a poll on the city website, and a short questionnaire for people to fill out when attending council, planning commission and other meetings. This will include a way to "nominate" other dangerous intersections. The other "Big Six" include: Second and Oak, 20th and Cascade, 13th and May, and 12th and Belmont streets, all of which are controlled by the state, and 18th and Belmont, which is fully under city jurisdiction and eligible for sidewalks and other changes in the next year or two. Look for details in upcoming print editions.