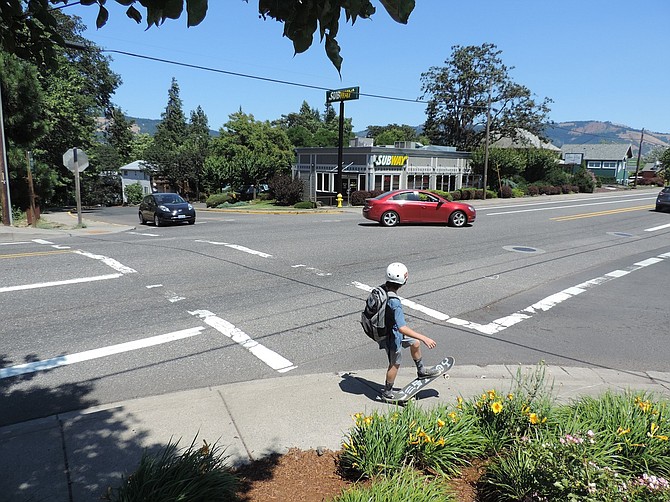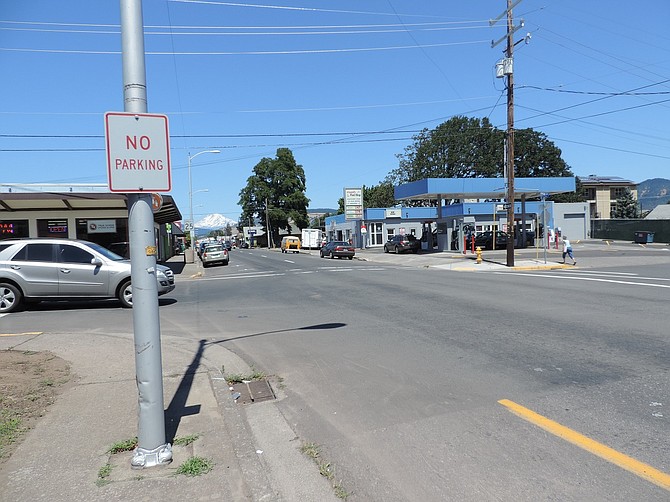 As reported in the July 15 and July 19 editions, the City of Hood River wants feedback from the community on street intersections inside city limits considered by staff to be among the ones most need of safety improvements — also known as "The Big 6." Look for online and paper polls at the city website and city facilities this month, as early as the July 24 City Council meeting, 6 p.m. at City Hall.
Hood River News is also conducting an online poll at hoodrivernews.com.
Here are photos and short descriptions of each location, including statistics of recorded incidents between 2012-17. Indicate which one you feel is the worst (one vote per person, please) and/or tell us one other street in the city should be addressed. We'll compile readers' feedback and provide it to the city for input on where to place added safety measures for vehicles and pedestrians.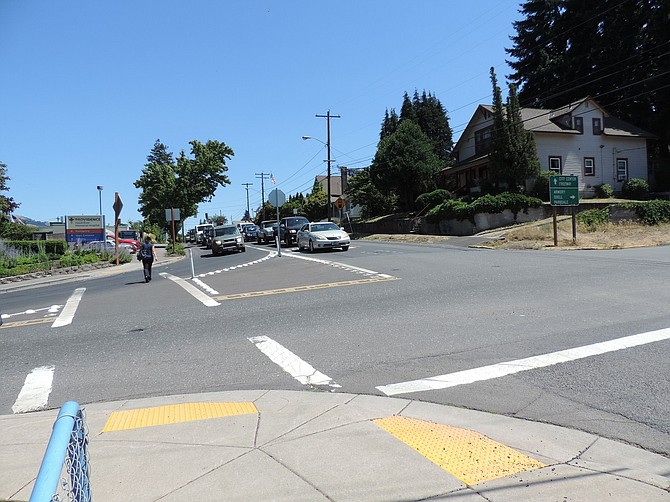 • 13th and May Streets — 44 motor vehicle crashes, one east-west crosswalk
• Second and Oak — 20 motor vehicle crashes and two pedestrian incidents
• 12th and Belmont — 13 motor vehicle crashes, two pedestrian complaints
• 20th and Cascade — Nine motor vehicle crashes, two pedestrian incidents
• Second and Cascade — Six motor vehicle incidents
• 18th and Belmont Streets — Total of four police and fire incidents
What City of Hood River intersection concerns you most, and why?