Maya Rayle, 17, of Hood River, participated on the U.S.A. Junior Track Team during the 20th Maccabiah Games in Israel earlier this month. Rayle, who competes on the Catlin Gabel track team and will be a senior this fall, took home a gold medal in the 800-meter run and a silver in the 1500 and 3000.
Billed as the third-largest sporting event in the world (after the Olympics and FIFA World Cup), the 20th Maccabiah Games takes place in Israel every four years. The games began in 1932, when many Jewish athletes were prohibited from competing in international sporting events.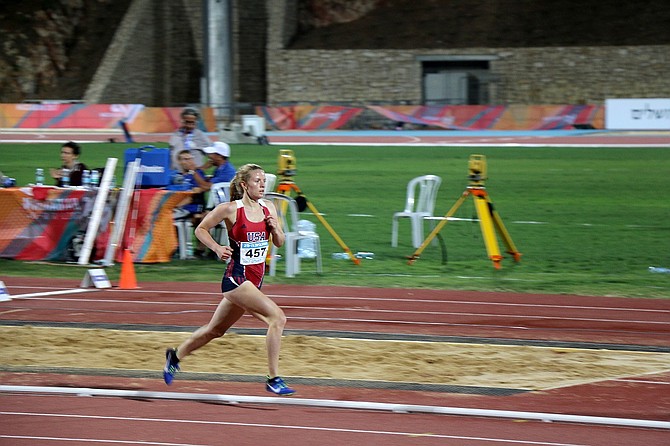 The July 6 opening ceremonies celebrated with a parade of nations similar to the Olympics. About 10,000 athletes from 80 countries marched into Jerusalem's Teddy Stadium. Open to Jewish athletes from around the world, the Maccabiah Games allows Israeli athletes, including Arab Israelis, to compete. The games highlight a wide-variety of events ranging from cycling to water polo, chess to bridge, and track and field to ice hockey and basketball.

The track competition took place in the early evening to avoid the humid desert heat. On July 13, on the third day of racing, Rayle dominated the 800, taking first place with a time of 2 minutes, 19.28 seconds.
The previous evening, Rayle grabbed a silver medal, running her personal best in the 1500, clocking in at 4:39.04 — second to another American, Abigail Goldstein, from Pennsylvania (4:34.88). The American junior team swept the podium in the 3000, with Goldstein winning the gold (10:09.26) and Rayle finishing a few seconds after that (10:14.02).
Rayle is the daughter of Ruth Berkowitz and Tim Rayle.