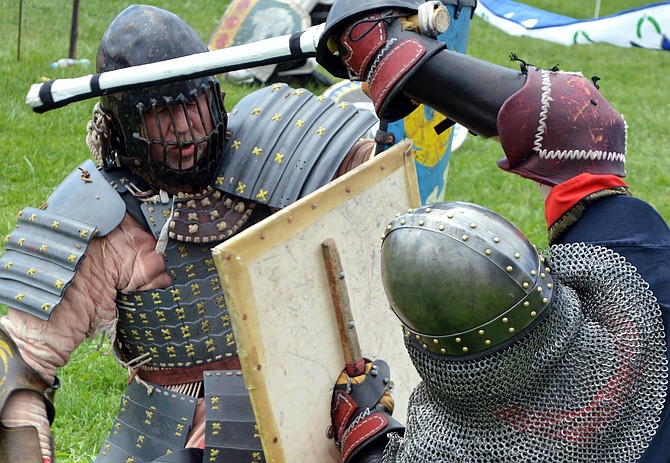 The local Society of Creative Anachronism group will host a middle ages event Aug. 5 at Cascade Locks Marine Park.
The event starts at 10 a.m. near the playground area, and runs until 5 p.m. Attendance is free.
Included in the day's activities will be classes on armored fighting and rapier fighting for beginners. There will also be fighting tournaments to watch, and classes on several period arts and crafts.
"Come cheer on your favorite fighter, learn a craft, or just spend time with a fun bunch of history geeks," said Becki Graham, an SCA representative.
Similar events in the Gorge have drawn hundreds of people. The Columbia Gorge shire, Hauksgardr, first hosted an SCA tournament in 2015.
The SCA is an international practical history society that recreates the arts and skills of pre-17th century Europe.