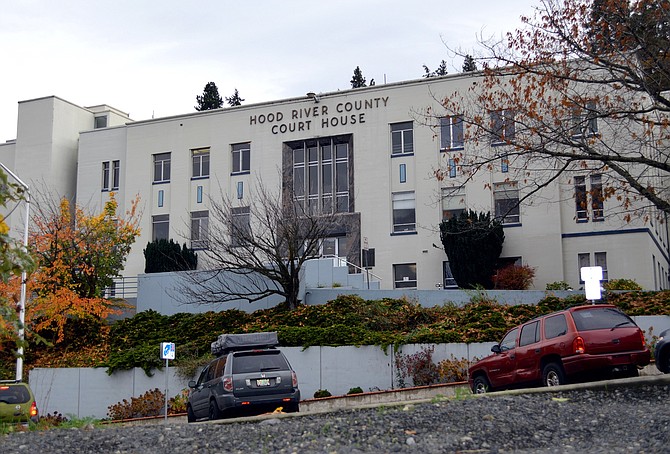 The Hood River County Board of Commissioners have asked the state judicial department to put the pause on a courthouse replacement project.
The aging Hood River County Courthouse, built in 1954, drew attention from state and county leaders following a study in 2008 that placed the structure among judicial buildings in the poorest shape statewide, due largely to security concerns and seismic deficiencies.
The county was in line for $4.4 million in state funding to help spur creation of a new courthouse, but commissioners decided to withdraw their request due to budget constraints.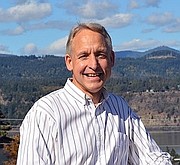 A total of $150,000 had been set aside in the 2017-2018 budget for the courthouse, but it was cut, according to a report by County Administrator Jeff Hecksel.
"We are now being asked what our intentions are: Do we plan to move forward, decline, or is it possible to request our project be pushed out to the next biennium? If the commission desires to move the project (to) this biennium … where the funds will come from must be determined," Hecksel wrote.
At a May 19 special meeting, commissioners directed staff to send a letter to Oregon Chief Justice Thomas Balmer requesting that the state funds for the project be moved out to the Legislature's 2019-2021 biennium instead.
For years, the county has been in talks about replacing the courthouse.
In 2014, a contracted design firm, DLR Group, carried out a space and needs analysis. The study looked at alternative sites for the courthouse — such as the county yard off May Street — but the county came out of the process aiming to rebuild the courthouse at its existing site.
Construction of a new courthouse — an estimated $35-40 million job — would be years away by the quickest possible outcome, but a funding path came into sharper focus in 2016.
Last fall, the Oregon Judicial Department sent a funding request to Oregon Senate President Peter Courtney and House Speaker Tina Kotek. Among descriptions of multiple county courthouses, the letter says of the Hood River building:

"In addition to being seismically vulnerable, its outdated design and space utilization creates security issues for judges, staff, victims, witnesses, and the public."
A shared main hallway, which allows interaction among all parties and the public, leads to security issues and falls behind modern practices, court staff told the Hood River News last year.
The three-story building houses multiple county and state departments such as the circuit court (with two main courtrooms upstairs), District Attorney, Sheriff's Office, Community Corrections and Juvenile Department.
This story has been updated to reflect the correct title of the state agency involved with funding related judicial facilities, which is the judicial department.