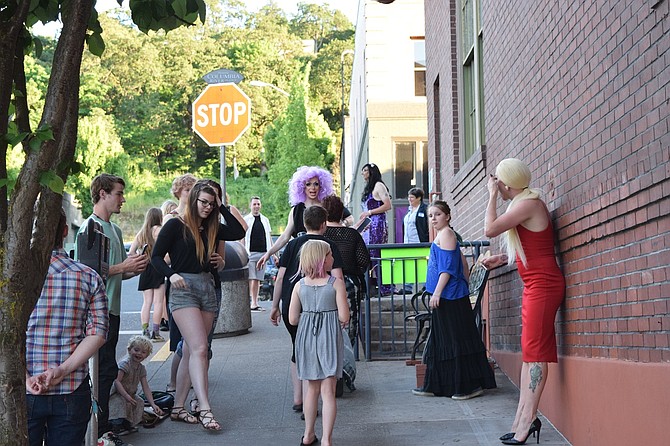 This Saturday, June 10, the Gorge is "coming out" for the first Pride Parade in downtown Hood River.
The community is invited to show their support for the LGBTQ-plus community in the Gorge.
The parade will run from 9-11 a.m. It starts at Sixth and Oak streets and ends at Second and State streets in Hood River. Following the parade, Columbia Gorge Pride Alliance members and supporters will be available for a meet-and-greet at the Georgiana Smith Gardens, next to Hood River Library. The alliance will also host a dance party Saturday at 9 p.m. at Whisky Tango, on Oak Street.
This new event is organized by the Columbia Gorge Pride Alliance (CGPA), a new organization that works to bring resources, education, and networking opportunities to the Gorge's LGBTQ-plus community. The acronym stands for Lesbian Gay Bi Transsexual Queer-plus, referring to all people who identify along the gender spectrum. The alliance has worked with city officials to acquire permits for the parade.
CGPA looks forward to planning more events in the future to help bring unity to the Gorge, said parade coordinator Ethan Masters.
"Our overall goal and mission is to provide awareness and support, and we are working at creating a Q-center in the community," he said. A health services committee of the alliance has been formed as support for members of the LGBTQ community.