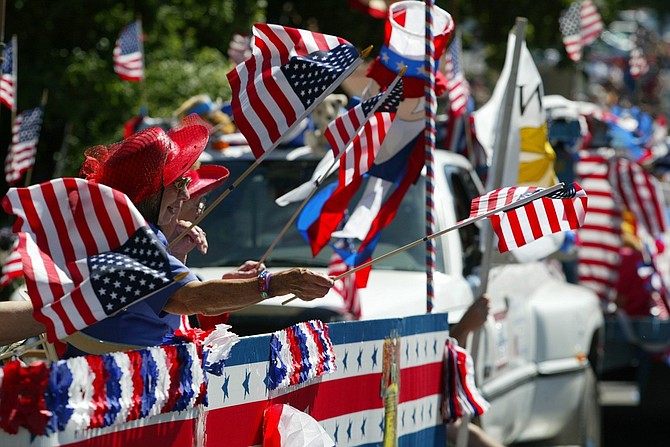 July 3
• Mayor's Independence Eve Celebration, 7-9 p.m. at the Bingen Theater, 210 Oak St. in Bingen. Free, but donations will be accepted for the Mayor's Independence Eve Scholarship Fund at the door for Gorge students. The show will be broadcast live on Radio Tierra.
July 4
• Kollas/Cranmer Memorial Run and Walk, 8 a.m. walkers and 9 a.m. runners; meet at the Odell Fire Station. Run ends at Jackson Park.
• Hood River Lions Fourth of July Parade, 10 a.m. on The Heights.
• Jackson Park Fourth of July Celebration, 11 a.m. Meet after the parade; candy for children, discounted ice cream, bounce houses, face painting, Hood River Fire Department BBQ, vendors, flag salute, National Anthem and more.
• Odell Parade through downtown Odell. To participate, meet at Mid Valley Elementary at 3:30 p.m.; parade starts at 4 p.m.
• Eyeopener Lions Club Fourth of July Fireworks Display. Begins at dusk, around 10 p.m. Gather at the riverfront, or see it from virtually anywhere in town. Donate to display: Lions Fireworks, 1761 12th St. #136, Hood River, OR 97031.