Thank you to the Hood River News (Feb. 25) for promoting the many opportunities to serve in the upcoming local election.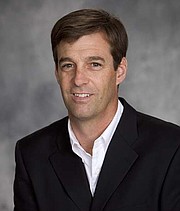 That same list, eight years ago, inspired me to run for Port of Hood River Commissioner. Today, after a full two terms, I would like to let your readers know that I will not be running for re-election.
My time on the commission has been very rewarding. I've learned a lot and I'm hopeful that I will be able to serve in some other capacity in the future. As I reflect back on my two terms, I am reminded not so much of our accomplishments (which are many), but of what I have learned about governing and public policy. Themes I find particularly relevant in this post-Jan. 20 world:
The best government policy is that which is created as close to the affected constituents as possible. For elected officials, accountability begins when we answer questions in the local supermarket, not just at the next election. In Hood River, you can't escape the questions and comments. That's a good thing. It means that local politicians are engaged in our community and are vested in their decisions.

Local decisions have a greater impact on our day-to-day lives than many national policy issues. Your local leaders really do have the power to change and affect our town and county for the better. Decisions made at a local level have immediate impacts. The results show up right away and not as a distant rounding error on some federal economic report.

Good decisions are not "top down" but rather "bottom up." Consensus and buy-in are critical to the success of any project. During my time on the commission, most votes were unanimous, but not for lack of differing opinions. They were unanimous because, even with our different points of view, we reviewed the facts and came together as a board. Diverse and vigorous discussion promotes better policy, so long as the participants have the best interest of the community at heart.

The process is often more important than the outcome. One decision that I am particularly proud of was on the proposed cable park. Throughout the process, we tried very hard to be inclusive of everyone's point of view. In the end, you could disagree with the decision, but you could not complain that there wasn't ample opportunity to voice your opinion. During that time, we received lots of input with widely differing opinions. I read every last letter and they did influence my vote. Transparency and opportunity for input are hallmarks of good decision making.
My decision not to run for re-election is routed in my belief that our community benefits from having new and different leaders. Keeping the same elected officials is fine, but new blood brings new energy and new ideas. In some ways, it will be hard to walk away from the importance of my position, but I feel strongly that the work we have done the last eight years is good work. I'm proud of my small role and I have no doubt that the port will continue on a positive path. I am hopeful that we will see at least one new and strong candidate step forward. For those interested to know more about serving on the port, I am very happy to discuss my opinion.
My sincere hope is that some small part of my work at the port will inspire others to get involved. As for myself, I'm not done. I'm just changing gears. I love this community and I want to continue to be a positive influence on its future.
Thank you for the opportunity to be your port commissioner for the past eight years.