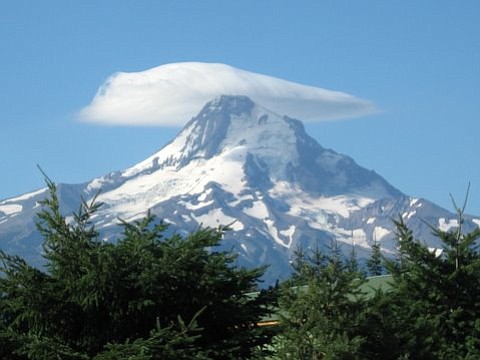 A bill renewing efforts by lawmakers to push forward a land exchange on Mount Hood cleared the U.S. House Feb. 27.
The "Mount Hood Cooper Spur Land Exchange Clarification Act," sponsored by Rep. Greg Walden (R-Hood River) and Earl Blumenauer (D-Portland), sailed through the chamber with a nearly unanimous 415-1.
The bill, H.R.699, seeks to allow commercial development by Mt. Hood Meadows ski resort on the south side of the mountain near Government Camp, while protecting land on the north slope as public forest land.
Votes in favor included Oregon's five representatives: Walden, Blumenauer, Suzanne Bonamici, Peter DeFazio, and Kurt Schrader, according to a voting record on www.govtrack.us.
The bill passed on suspension — a procedure that is typically used to pass non-controversial bills. Votes under suspension require a two-thirds majority.
In 2009, Congress set the deadline for the Mount Hood land exchange at 16 months, but almost eight years later the deal remains unfinished, according to policymakers who crafted the bill.
"We are nearly eight years later and this is still languishing and unfortunately we're back, trying again because we're never going to quit until we're done, and we're getting much closer," Walden said during a speech on the House floor.
The U.S. Forest Service took early steps in 2016 to complete the exchange. In November, the agency released a draft Environmental Impact Statement. The broad-ranging study evaluates the environmental, social and economic effects of the proposed land swap.

But policymakers backing H.R.699 argue federal legislation is still needed to ensure the process is completed without further delay.
"The U.S. Forest Service must build on the Mount Hood community's hard work and follow through on its obligations on this important action," Blumenauer said in a statement.
Similar bills to advance the land swap have appeared in various iterations in recent years. Walden and Blumenauer introduced identical legislation in the previous session of Congress, which passed the House, but died in the Senate.
Walden stressed that the exchange "resolves a decades-long controversy and puts development where it belongs, protects a special area in the upper Hood River Valley that needs protection, and finally brings certainty and resolution to the local communities."
The bill also addresses disagreements between the Forest Service and Mt. Hood Meadows over a conservation easement, and proposes a modified appraisal process.
Rep. Rob Bishop (R-UT), the Chairman of the House Natural Resources Committee, applauded the bill's passage.
"It's ridiculous that we need to pass another piece of legislation to make sure the Forest Service exchanges parcels already dictated by law," Bishop said. "I'm happy we passed this bill for communities around Mount Hood, but there are countless others throughout the West waiting for relief."