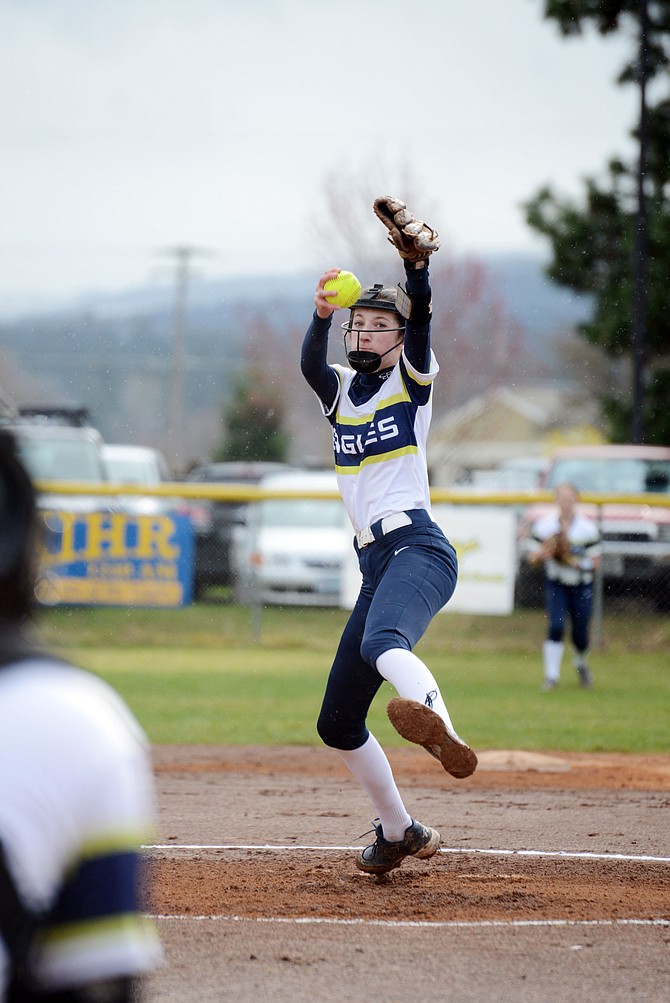 The Eagles rebounded in a big way from Monday's 6-2 loss to Gresham in their season opener with a 10-0 throttling of Wilsonville Thursday evening at Westside Elementary.
In her first start on the mound this season, Hannah McNerney gave Wilsonville batters fits, giving up no runs and only three hits over five innings before the game was ended due to a mercy rule. McNerney also struck out four batters and only walked two. Throughout the entire game, the Bulldogs never successfully made it past second base.
HRV capitalized on four errors committed by Wilsonville, while playing mistake-free baseball themselves. Lauren Decker, who had the best night on offense for the Eagles, going 3-for-4 with three singles and two RBIs, scored on a passed ball in the first inning, which would prove to be the game-winning run. She singled in the next inning with a ground ball to center that plated Emilie Ellifritz (1-for-2, single) and put the Eagles up 2-0.
The game was still in reach for Wilsonville, until HRV went on a six-run tear in the fourth, sparked once again by a single from Decker that scored Mackenzie Booth. The Eagles followed that up with a two-run effort in the bottom of the fifth that dashed any hopes of a Bulldog rally.
The Eagles recorded 10 hits total in the game — all singles. That list includes McNerney (1-for-4), Makena Zeller (2-for-3, RBI), Kaylin Winans (1-for-3, two RBI), Zoe Munn (1-for-3), and Haley Hughes (1-for-2, RBI). Munn and Decker also had a stolen base each in the game.
HRV now goes on a brief road trip, heading to Barlow on Saturday, then to Sandy on Tuesday. The girls return home for a 4:30 p.m. game with Reynolds on Thursday.