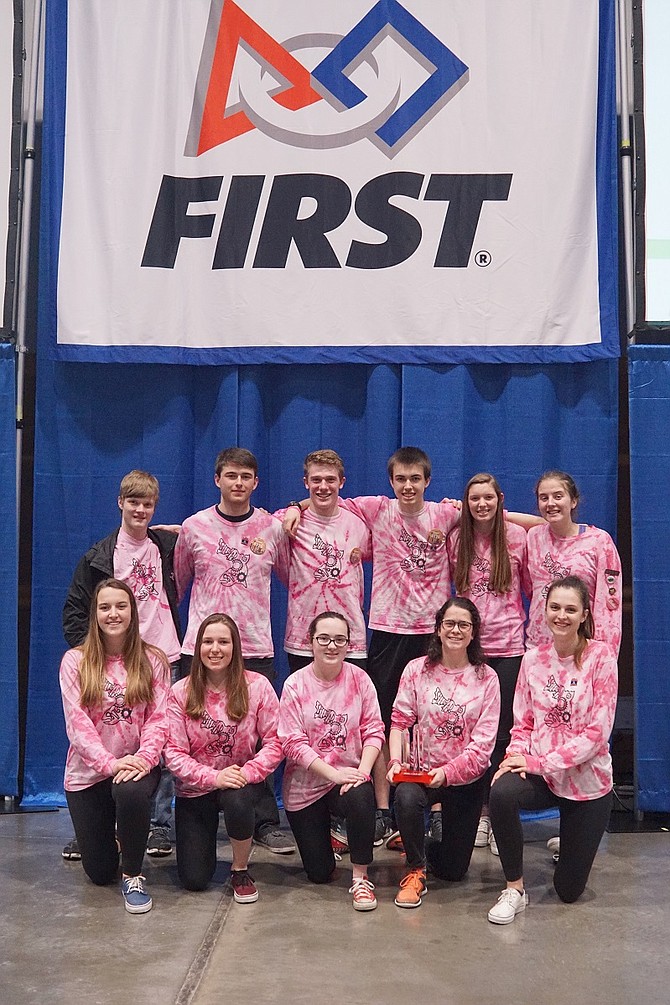 The Hood River Valley High School Steelheads First Tech Challenge (FTC) Robotics team has earned a spot at the World Championship meet in Houston, Texas, April 19-23 — and needs to raise $15,000 to get them there.
The team has had an impressive season, taking home two first-place Inspire awards — the highest award given at FTC competitions — on the road to State. Earlier this month at Super Regionals, held in Tacoma, Wash., March 10-12, the Steelheads received the Think award, given to the team that best reflects the journey they took during the building season as represented in their engineering notebook, and that cinched their place at Worlds.
Thirteen states were represented at Super Regionals, with 73 teams present. Of those, 34 advance to Worlds. Steelheads advanced as the seventh of those 34 teams.
It's an even bigger playing field at Worlds, where they will be one of more than 1,394 teams from over 39 countries.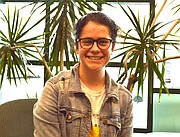 The Steelheads have been together for the past two years, although some new members were added this school year as others graduated. And they pride themselves on raising the funds they need to function as a team.
"We're a very self-sufficient team," said team captain Elizabeth Bailey, a junior. "We do a lot of our own fundraising."
And they're now back at it to pay their way to Houston.
Airfare and hotels for the 11-person team is the biggest expense, and entering the tournament will set them back another $1,000 in registration fees. They also need to make new parts for their robot — specifically, "a better lifter," said Bailey.
With only about a month to fundraise, they're primarily seeking sponsorships — any organization that donates $1,000 will get a sticker with their company logo placed on the team's robot. And soon, they'll hit up local businesses, asking shop owners for $25 in exchange for work.
They've also set up a GoFundMe page — www.gofundme.com/send-steelhead-to-worlds — with a set goal of $15,000. As of press time, the team had raised $1,595 towards their goal.
•
Bailey was additionally named a FIRST (For Inspiration & Recognition of Science & Technology) Dean's List Finalist after Super Regionals; she will have lunch with other finalists at Worlds and will find out there if she's been selected as one of 10 Dean's List winners.
She was nominated by her teammates, and went through an interview process at Super Regionals that eventually led to the award.
"It's such an honor to be representing Oregon robotics as an individual," she said. "This award nomination goes out to the best students that the state has to offer and I'm still in disbelief that I could be recognized in this way."
She got the nomination, she said, because of a goal she set at the beginning of the year to increase participation in First Lego League (FLL) at the elementary and middle school levels — "and especially to get more girls and Hispanic students involved," she said. "I hear so much, 'We need more women in STEM, we need more people of color in STEM.'"
She targeted outreach to students in grades 3-5, working with principals, teachers and coaches to bring a classroom Lego set and laptop computers, in cooperation with Gorge Tech Alliance, to schools for robotics workshops. Teammates also volunteered to coach FLL teams.
"We've gone to Mid Valley and Chenoweth this year, and 300 (students) have since started," she said. "The most important part is for them to do it — there's a fear that most people have (because) it seems a lot harder than it is."
•
The Pandroids Wy'east Middle School FLL team is also headed to Worlds and is also fundraising to make the trip. They need roughly $10,000 and have set up both Facebook (www.facebook. com/hoodriverpandroids) and GoFundMe (bit.ly/pan droids) pages to help raise funds. Donations are tax deductible.