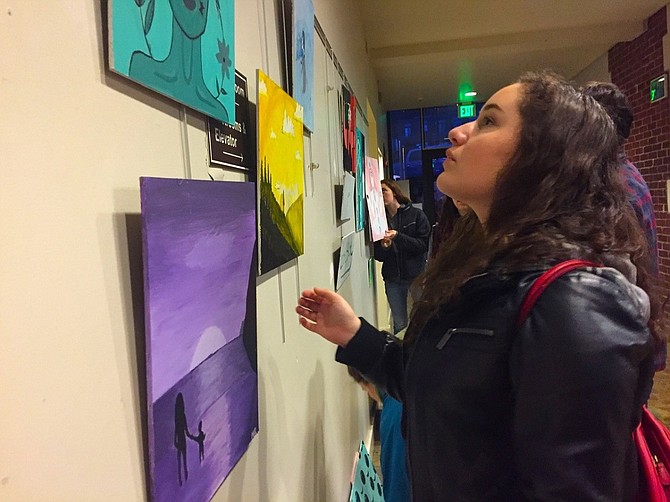 This winter, Hood River Valley High School students in Matthew Gerlick's "Introduction to Art" class accepted the challenge to create images reflecting their own current or ideal visions of personal health and wellness.
A colorful and unique art exhibit, now showcased on the downstairs level of the Hood River County Library, is the result of those creative minds and visions.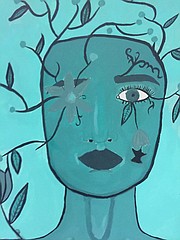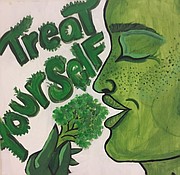 Hood River Valley High School's School Based Health Center (SBHC), a branch of One Community Health, is an integrated medical clinic where any student from the Hood River County School District can come to receive health care. The SBHC team, which works together to support students' whole-person wellbeing, wanted to have uplifting art on its walls that enhances the healing environment. Heather Nielsen, the SBHC's behavioral health consultant/coun-selor, introduced this project to Gerlick's art students.
"The art has two goals," Nielsen says. "First, we wanted students to create inspiring health and wellness art for the community to view here in the public library. We're hoping to get people energized about the subject! Second, the art is designed to permanently deck the halls and walls of the SBHC and high school, serving as reminders and inspirations of the many ways students can perceive and experience health."
The lesson introduced a Wheel of Health incorporating these areas of wellness:
• Physical Environment
• Nutrition
• Movement and Sleep
• Personal/professional Development
• Relationships and Communication
• Mind-Body Connection
• Spirituality
The students completed a self-evaluation in the seven areas of wellbeing, identifying their personal strengths and possible opportunities to improve their health. Then, they each selected their top-two areas of health and divided into seven groups, aiming to have an equal visual representation of the seven areas. Each area is represented by a different color.