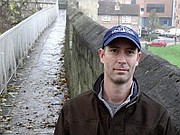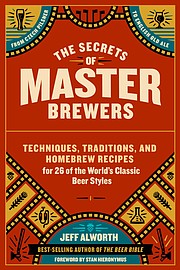 Waucoma Bookstore and Columbia Center for the Arts are hosting author Jeff Alworth for a book and beer discussion on Thursday, March 23 at Columbia Center for the Arts, 215 Cascade Ave., Hood River. Local brewers from pFriem, Double Mountain, and Solera will also be participating in a panel discussion with Alworth.
Tickets are $10 each (includes beer tastings — 21 years of age and older event, and guests must present ID) and are available at Columbia Center for the Arts and Waucoma Bookstore. Tickets can also be purchased online at columbiaarts.org/events/secrets-master-brewers-book-discussion. All tickets to events at the art center are non-refundable, unless otherwise noted.
Alworth will be signing books after the discussion. He is the author of "The Beer Bible" (Workman, 2015), "Cider Made Simple" (Chronicle, 2015), and "The Beer Tasting Toolkit" (Chronicle, 2012). He is a columnist for All About Beer, has written for several magazines and newspapers, and blogs about beer on his website, Beervana. He lives and brews in Portland, Ore.