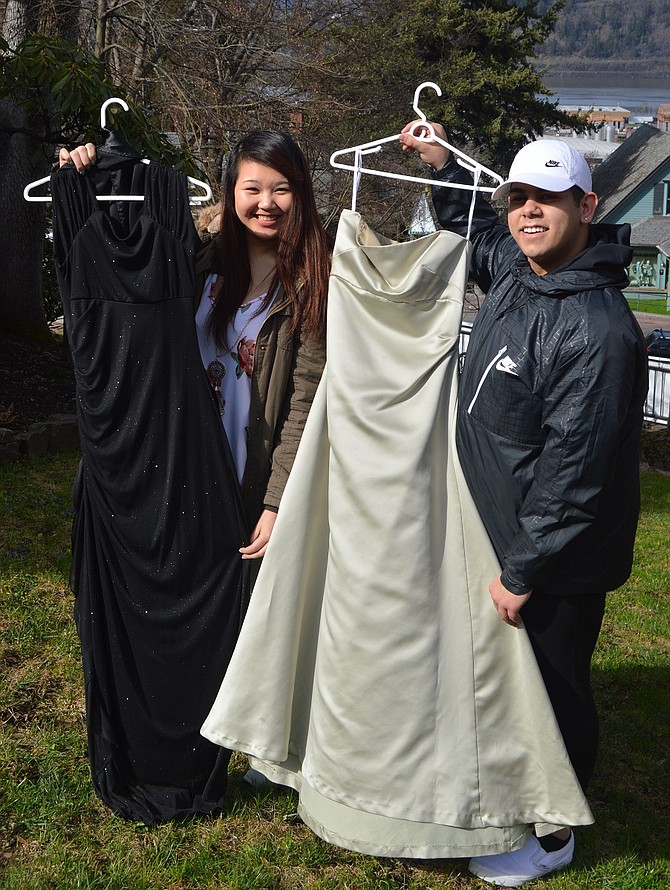 Hood River Valley High School junior David Kirschbaum will host the annual Dess for Less prom sale on April 8, and he needs the community's help to stock an inventory of gently used formalwear, shoes and accessories.
Kirschbaum has taken on the event for his Extended Application (EA) project, a requirement for all HRVHS juniors and seniors. Proceeds from the sale will be donated to Pencils of Promise, a charity that builds schools and provides educational programming with an aim to increase literacy rates in Ghana, Guatemala, Laos and Nicaragua.
While past sales have focused on women's clothing and accessories, Kirschbaum is expanding the sale this year — he hopes — to include items for men as well.
"Some people have asked me about men's stuff," he said. "I don't have anything right now, but I will accept items."
Those with gently used formalwear, shoes and accessories (jewelry and purses, for example) can drop off donations at the Hood River Alliance Church, Rosauers, Curves, the Hood River News or HRVHS — there's a collection barrel in the library, but donations can also be taken directly to the office (after spring break).
As in past years, dresses will sell for $10, shoes for $5 and accessories for $2. It's a way for students to get new-to-them clothing at a reduced price.
"I love clothing and stuff like that, and I like how people feel when they have nice clothing," Kirschbaum said. "And then I thought raising money for my organization would be awesome as well."
Items must be donated by the April 8 event date, which will run from 10 a.m. to 4 p.m. at Hood River Alliance Church. But just as important as collecting formalwear is having people come by to shop.
"This (event is) for anybody who would like to come," Kirschbaum said. "It's mostly for people who want to go to prom, but it would also be a good place to find a costume or something for another event."