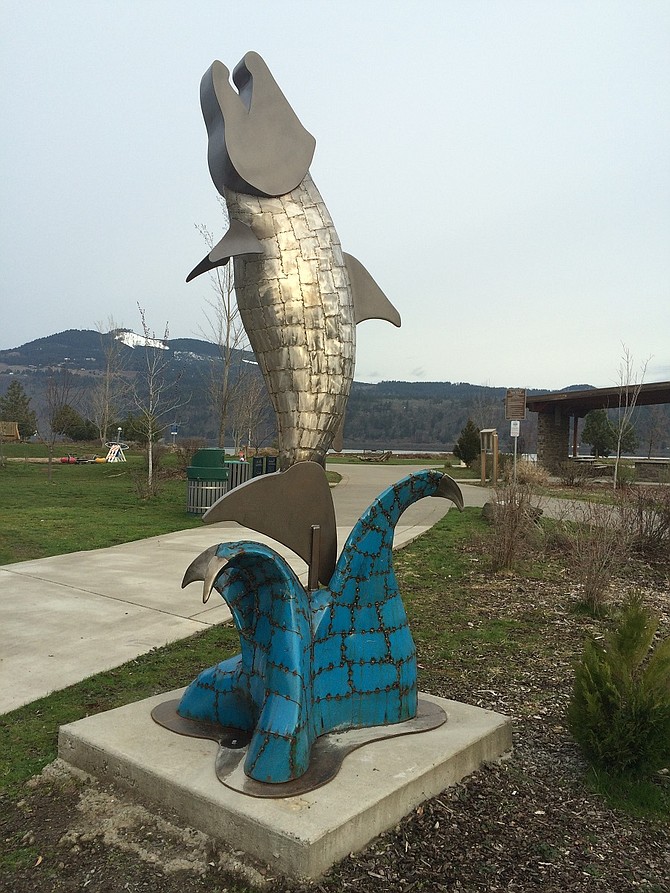 Understanding homelessness and healing through music are the aims of two arts grants that will go to Providence Hood River Memorial Hospital Foundation and Arts in Education of the Gorge, Hood River. The two organizations are among 36 groups recently awarded Arts Build Communities grants from the Oregon Arts Commission.
Totaling $210,400, the grants "engage the arts as a means of addressing and alleviating community needs," according to an Arts Commission press release.
Now in its 21st year, the Arts Build Communities program targets broad geographic impact and arts access for underserved audiences. More than half of the 2017 awards go to communities outside of the Portland Metro region.
"This program provides access to arts and culture activity in underserved populations of the state," said Arts Commissioner Michael Dalton, who led the review panel. "Local citizens employ creative thinking and collective response to identify a local need and provide an arts-based solution. These modest grants also spark and leverage many other investments and resources, serving as a catalyst for greater economic impact."
Arts Build Communities grants frequently serve as seed money to spur additional local support. In recent years Arts Build Communities projects attracted more than $570,000 in leveraged funding, much of it used to pay artists as well as to purchase products and services in the funded communities.
Arts Build Communities grants are made possible through partnership funding from the National Endowment for the Arts.
• Arts in Education of the Gorge will receive a $4,500 grant to support "Stories of Home and Homelessness," a multi-disciplinary exploration of homelessness and home insecurity in the Columbia Gorge.
Arts in Education of the Gorge teaching artists will conduct storytelling, creative writing and visual art workshops for local youth and adults who have suffered from home insecurity. The goal is to raise community awareness, ignite meaningful dialogue and change public perception and policy regarding homelessness. The project will culminate in a public performance and exhibit of participants' stories and art, followed by a facilitated community discussion focused on developing new ideas to address home insecurity in the Gorge. Grant funds will support artists' fees and workshop materials.
• Providence Hood River Memorial Hospital Foundation will receive $6,690 to support a Music in Healing program for patients, visitors and families served by Providence Hood River Memorial Hospital. The program goal is to decrease pain and anxiety through lobby concerts, unit concerts and bedside individual performances. Grant funds will support musician fees and will be matched by hospital foundation funds and in-kind donations.