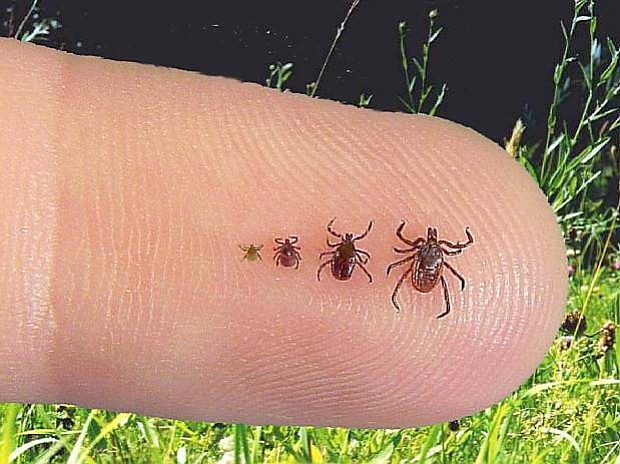 It has been 42 years since a few doctors from Yale visited Lyme, Conn., to examine 60 children who were suffering oddly with joint pain, only to coin a name for an apparently new illness called "Lyme arthritis" (although the bacterium has been around for at least a thousand years). It has been 36 years since the disease has been labeled "Lyme disease." It is a risk to both you and your dog.
The disease is most frequently spread by the bite of an infected tick, of which there are several varieties. Ticks have been called "Nature's dirty needle" (book by Mara Williams, RN, MSN, ANP-BC). Their saliva can be filled with many other pathogens, so one bite from a blacklegged tick can cause multiple infections including Lyme disease, Borrelia miyamotoi (a cousin of Lyme disease that may be implicated in dementia), Colorado Tick Fever, Rocky Mountain Spotted Fever, Tickborne Relapsing Fever, Tularemia, rickettsiosis, and others. Lyme disease is just one of many.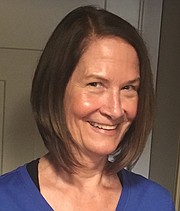 Lyme disease is difficult to diagnose and, if allowed to progress to the late or "chronic" stage, can be difficult or impossible to clear from a patient's body. The CDC estimates that more than 300,000 cases of Lyme disease occur annually in the United States, but only a small fraction (less than 10 percent) are diagnosed in the early stages when treatment is most effective. There are no good blood tests for Lyme disease, and the typical two-tier test applied here in Oregon (if your doctor tests for the disease at all) detects the infection in only 25 percent of the infected patients with early stage disease (Cook and Puri, 2017). Many of the other tick-borne illnesses have no lab tests at all. The symptoms of Lyme disease are non-specific and generally overlap with those of other illnesses and syndromes, which can complicate the diagnostic challenge. Typical early symptoms include fever, headaches, joint aches, and a rash (in only 20 percent of the cases) which does not have to be bull's eye. The myth that you are safe if there is no bull's eye is just that — a myth. Often the initial presentation is missed both by patients as well as physicians because the symptoms are vague and can come and go.
Resources: where to go for Lyme disease information
How can you prevent your dog from getting Lyme or other tick-borne illnesses?
Go to:
www.petmd.com/dog/conditions/infectious-parasitic/c_multi_ticks?page=show
How do you prevent yourself from getting a tick-borne illness?
Go to: www.lymedisease.o...
www.tickencounter.org/prevention;
www.tickencounter.org/prevention/how to remove a tick video
If you think you or a family member may be infected, the Oregon Lyme Disease Network (www.oregonlyme.com) may be able to suggest resources that can help you. You may also contact me in Hood River at 541-806-3114 or Elaine Walker at 541-490-4019.
Free tick testing for Lyme disease is available at www.bayarealyme.o...
Long-term symptoms occur in 20 percent to 60 percent of infected individuals. These can include debilitating fatigue, decreased endurance, intractable headaches, joint stiffness, diffuse pain, heart palpitations, pre-fainting spells, vertigo, abdominal pain and multiple medication and food intolerances, urinary frequency or incontinence, visual disturbances such as trouble reading, hormonal imbalance, word finding difficulties and impaired memory. Many Lyme patients report years or decades of debilitating illness, inability to work, and reliance on public assistance, with doctors giving them palliative or ineffective treatment for diseases they did not actually have. The tragedy, in these cases, is that Lyme disease is relatively easy to treat when identified early, but difficult, time-consuming, and costly to treat once it has become entrenched in a patient's body.

Given these grim realities, your best defense is awareness and prevention. Use a good tick repellent with DEET, or spray your clothes with permethrin (it lasts up to six washings, and won't stain or damage clothing), and if you have been in the woods or grasslands, check yourself minutely for ticks. The nymphal stage is tiny (only about the size of a pinhead or a poppy seed), and easily missed. If you find an attached tick, remove it carefully (including the head). Ask your doctor or naturopath if he or she would be willing to prescribe a prophylactic (i.e., cautionary) course of antibiotics such as doxycycline (or something else if you are allergic). While MDs in Oregon tend to dismiss the possibility of Lyme disease in this state, and frequently resist such a request, human and veterinary data demonstrate that Lyme disease is present in Oregon, and that somewhere between 500 and 1000 Oregonians will likely become infected with Lyme disease this year. The risk is real, and it is local. Some friends of mine brought me two ticks they picked up here in Hood River, luckily still crawling instead of attached, which I mailed to Igenex Labs in California for testing (each tick test costs $65.) The ticks tested positive for Lyme disease. So the risk is real, and the costs and risks of prophylactic treatment should be balanced against the risk an undiagnosed and long-term infection. You should have this discussion with your doctor or naturopath — and remember, you are the one ultimately responsible for your health decisions.
Many doctors believe that a tick must remain attached for as long as 48 hours for transmission to occur (assuming the tick is infected). But this is also a myth. Transmission has been demonstrated in the laboratory in less than six hours, and there is no reliable data conclusively demonstrating that any particular attachment period is "safe." Furthermore, most of us have no idea when a tick may have become attached.
After enjoying our great outdoors (which are truly great, despite the ticks), throw your clothes in the washer and dryer. The wash is only useful for the dirt, but the heat of the dryer will desiccate and kill any ticks and their eggs.

I mentioned at the beginning that dogs can get Lyme disease as well as people. The symptoms of Lyme disease in dogs are similar to those in people, and include:
• Fever
• Loss of appetite
• Reduced energy
• Lameness (can be shifting, intermittent, and recurring)
• Generalized stiffness, apparent discomfort, or pain
• Swelling of joints
"The disease can be hard to detect and can cause serious, ongoing problems in both dogs and people" (American Kennel Club Writers, Jan. 5, 2016).
Just as with people, the blood tests administered to dogs are relatively insensitive. So, there can be "false negative" test results for dogs who DO have Lyme disease. The only difference is that your veterinarian will readily administer a Lyme test to your dog, but your MD may resist a request to administer a Lyme test to a human. This is due to a political controversy about Lyme disease that I have written about previously (Lyme Does Exist in Oregon, Better Test Systems Needed, Hood River News, June, 2014).
How is Lyme disease treated for dogs? With antibiotics, just as with people, usually for several weeks. In some cases, infection will persist and prolonged medication may be needed. Dogs aren't a direct source of infection for people. Lyme can't be transmitted from one pet to another, nor from pets to humans, except through tick bites. However, a carrier tick could come into your house on your dog's fur when he comes in from the yard or the woods, and then get on you.
Without addressing the tick cause, the escalating voracious diseases caused by tick pathogens will continue increasing, spreading, and infecting us and other animals.
Your dogs can get it — and so can you. A coalition of scientists is currently working on ways to reduce the number of infected ticks — but this research is in its infancy. At the moment, your best defense is awareness and prevention.