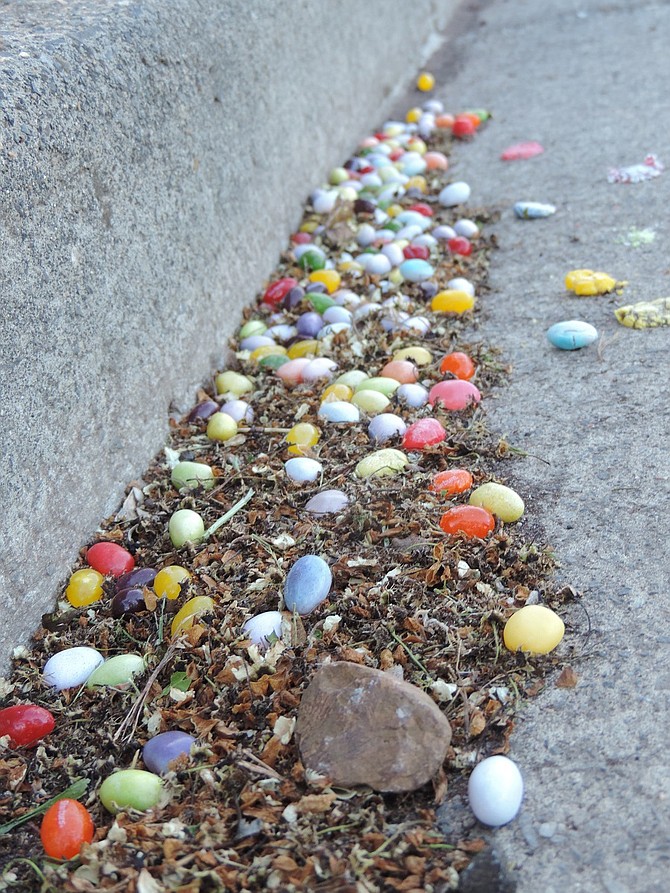 WELL SAID: "A person reveals his character by nothing so clearly as the joke he resents." — Georg Christoph Lichtenburg
WELL DONE: "Help protect the Columbia River Gorge National Scenic Area" is the heart of "Ready Set Gorge!", the new safety awareness campaign directed by local tourism agencies toward the thousands of people who visit the Gorge to hike and otherwise recreate. It has good advice for us locals, too.
See ReadySetGorge.com for full details. The printed and online guide (pick them up just about anywhere, including Hood River News office) is all about what to do and where to go, and essential ideas for doing so safely.
WATCH THAT SPACE: White primer covers the two-block-long retaining wall, a tabula rasa awaiting the muses, on Industrial Way. The Remains gallery owners Nik Vik and Nate Chavez will paint a mural honoring Forest Andrews, who died at the location in June 2011.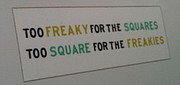 SPRING RUN OFF: During Westside Elementary recess on a recent rainy day, a boy leans out from under the covered play area and sticks out his tongue to capture drops falling from the roof.
RED ZONE, or merely pink? Routine is the scene of cars parked mid-day at the north lot at HRVHS, along the area with red-painted asphalt and signs reading, "No Parking: Fire Lane." Ironically, West Side Fire crews used the lot on a recent evening to test hoses and other equipment.
LONG VIEWS, LATE SPRING: Four-year-old at top of the stairs next to the library, pointing to the Columbia River and excitedly calling out, "There's the ocean, Mom!"
Days later, another youngster at the library greets a stranger with, "Hi! We just got here and we're going to stay awhile!"
(The ocean comment is cute, but as visitor season is upon us, ADULT visitors will come to the Chamber of Commerce office at the marina, point toward White Salmon and ask, "Is that Canada?")
SIGNS AND THE TIMES: A sign by one gas station cash register area advises employees to be aware of potential visits from "Mystery Shopper" — on a sign dated 2014. Another sign tells workers to offer a window-cleaning for every car that stops, but no offer was made. At one of the Heights' narrowest intersections, a business has placed an "Employees' Only" sign on a power pole.
— Kirby Neumann-Rea