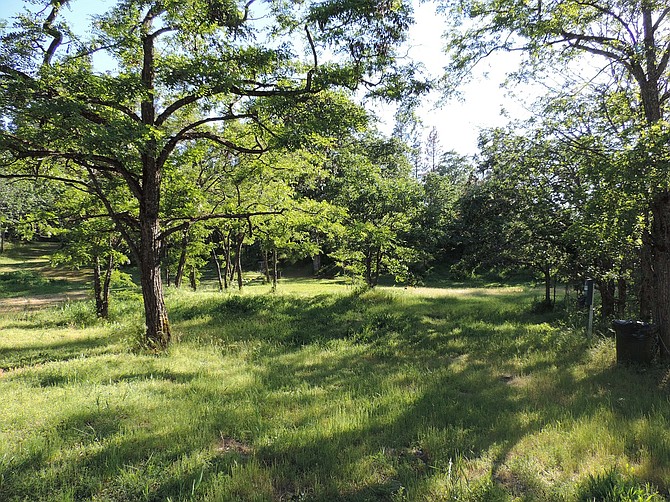 By a 5-2 vote Monday, city council approved the rezone of tax Lot 700, Morrison Park, to create a place for affordable housing. Following formal approval at the June 5 council meeting, the city can move forward with developing a plan for the property with its partner in the project, the non-profit Mid-Columbia Housing Authority.
Opposing the rezone were Council Members Peter Cornelison and Susan Johnson.
"I ran for office on affordable housing, but this little piece of property needs to be saved," Johnson said.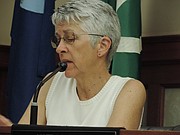 Cornelison, a self-described life-long land conservation advocate, pushed Monday for a provision in the rezone giving priority to workers in "essential services," citing health workers, firefighters, teachers and police and fire, but City Attorney Dan Kearns said it would not be legally supportable.
The year-long debate over Morrison Park's fate concluded with an unusual extended hearing, as three speakers were given time Monday to address the council. Jim Klaas and Jurgen Hess presented visual testimony and urged the council to preserve parks and open spaces, and to pursue other properties first, and Susan Crowley argued the council had used a flawed process and vowed to appeal it to Land Use Board of Appeals once the rezone is formally adopted.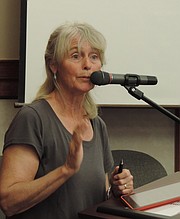 "They just did something they cannot lawfully do, so we're going to take it to LUBA and see what they say," said Crowley. "They pretty much ignored the comprehensive plan, and I just don't think the comp plan allows them to do this. It's a functioning, operating, accepted park."
In forming her motion, Councilor Kate McBride said, "As a community, we have discussed affordable housing for a long, long time, and it keeps getting shoved under the rug. The council now has put it to the forefront, and we need to step up to the plate and donate this land, because the private sector has done nothing."
Planning Director Cindy Walbridge said, "I am thrilled the council followed through with what we started three years ago with the Housing Needs Analysis and Buildable Lands Inventory. We've said affordable housing is the number one thing for at least five years now and we have something real and palatable to show we care about those people. We care about them."