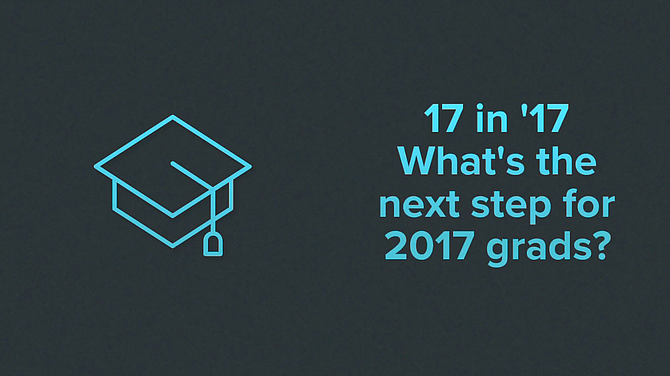 Local high school students graduate next weekend, and they will be going in dozens of directions. For Kaleidoscope this week, we asked 17 members of the Class of 2017 to talk about their plans and visions for the future, at this cusp of a new chapter in each of their lives.
Talon to live stream HRV graduation
HRV Talon will be live-streaming the Hood River Valley High School graduation on June 9.
Anyone who cannot attend can go on the HRVTalon.com website to view streaming of the entire event, which will include coverage of each student receiving their diploma. The video will be available for viewing on the website after the event. The program will include interviews with graduating seniors about their favorite memories and plans for the future, and any seniors who wish to be featured can contact advisor Dave Case or a Talon staff reporter.
Local graduation schedules
Hood River Valley High School: 7:30 p.m. on June 9, Henderson Stadium; seating is available, with priority to families of graduates.
Horizon Christian School: 2 p.m. on June 10. With 27 graduates, this is the largest class in the school history. Josh Boyden, class of 2007, will be the guest speaker. (Mark Boyden Memorial Gymnasium, the venue, is named for Josh's grandfather.)
17 in 17