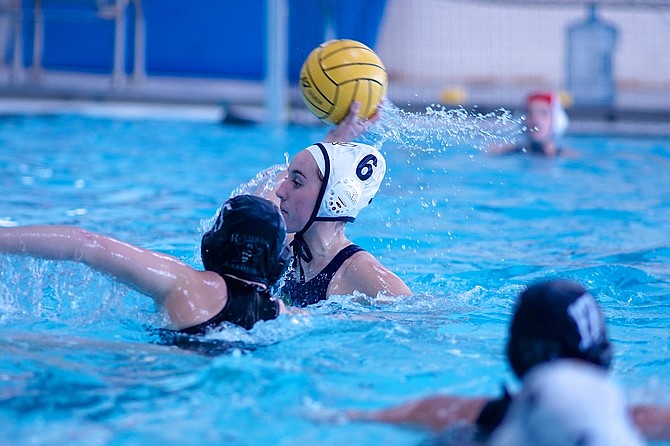 The Hood River Valley girls and boys water polo teams are West Metro 5A Conference champions.
HRV edged out Parkrose, Sandy and Hillsboro for a sweep of the titles.
The girls team also are Mt. Hood 5A/6A Conference champions, ending with a 22-2 overall record.
HRV almost completed a full sweep of conference titles, but the boys, with a 13-7 record in the Mt. Hood Conference, would fall just short of first-place and earn a second-place finish.
The girls have had their titles clinched for quite some time now, but the boys had to battle until the final game of the regular season to ensure themselves a first and second place finish in the two separate conferences.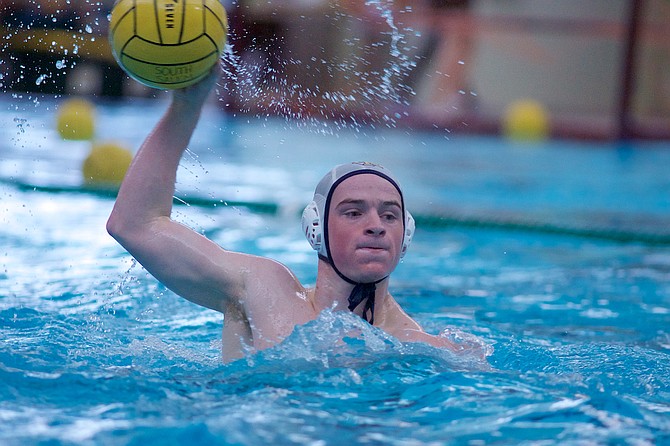 With the boys 13-7 win against Parkrose last week, they secured the West Metro title and a second-place finish in the Mt. Hood Conference.
"The momentum from the emotional games at the Salem Tournament carried through to this matchup and again the HR boys set the stage from the first sprint and never relented against Parkrose," said Head Coach David Robinson.
"Once again, the boys showed their trademark teamwork with fast-moving passes, constant motion and nearly equal stats across the starting six."
Parkrose's best players were taken out of this game early by HRV's physical and smart defense that focused on slowing down those top players.
Once HRV was up 11-4, the Eagles took the opportunity to get bench players some valuable minutes for important pre-state tournament experience.
"I'm excited to have the boys peaking and playing like this going into the state tournament. It will be a super fun tournament," said Robinson.
On top of great team finishes for both the boys and girls, the Eagles water polo teams also had some amazing individual accolades.
The girls water polo team has the Mt. Hood Conference player of the year heading into playoffs: Jamie Robinson.
Robinson on the season played in 23 of the 24 total matches and had a team-high 84 goals, with a shooting percentage of 72.4 percent. She also led the Eagles in assists with 68, totaling 152 points on the season. Robinson also was nothing short of great on the defensive end as she tallied in a team-high 85 steals on the season.
Girls all-league first team: Jamie Robinson and Rose Finstad.
Second team: Lauren Orr and Faith Ocheskey.
Honorable mentions: Madaket Greenleaf, Amber Kennedy, Kat McElderry and Courtney Castaneda.
Head coach of the girls water polo team Kellie Dunn won Mt. Hood Conference girls coach of the year.
For the boys, JJ Mears led the way as he earned all-league first team honors.
Second team: Chad Klaas, Cole Rothman and Javi Pico.
Honorable mentions: Josh Lee, Nolan Johns and Elijah Gregg.
Head coach of the boys water polo team David Robinson won Mt. Hood Conference boys coach of the year.
HRV water polo will begin playoffs Nov. 2 in Corvallis.