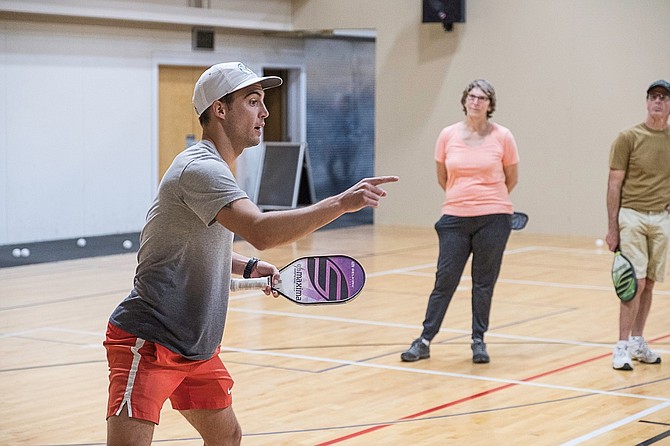 Hood River Sports Club brought in the world's number two pickleball player Tyson McGuffin for a full day of pickleball instruction this past weekend as he continues his tour.
There were a total of 20 Pickleball enthusiasts that participated in the clinic, players ranging from beginner to advanced levels.
"I personally was very excited that we could get a touring professional come to the Gorge and spend a day with us as we continue to grow the game of pickleball at the Hood River Sports Club and in the gorge," said Kevin Beeson head tennis professional.
Pickleball group and private lessons are available at the Hood River Sports Club with Beeson.