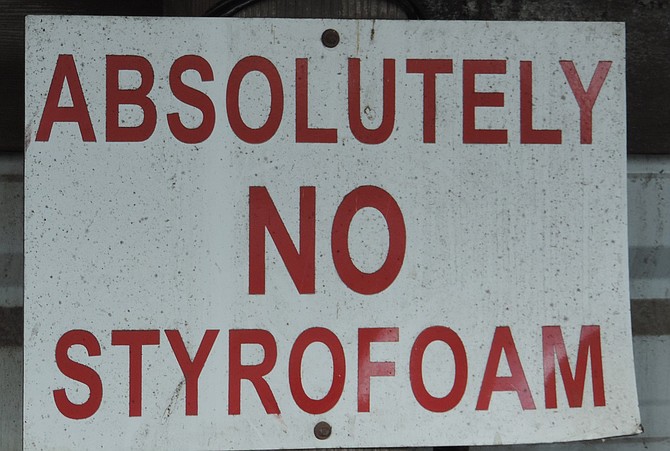 (Part one of two)
A change in local recycling policy could be coming, thanks to a global change in the way materials are managed.
China, the world's largest consumer of recycled material, is set to change its policy on the types of materials it will accept beginning Jan. 1 — and officials representing that country notified the World Trade Organization of that fact in July, according to msn.com.
That deadline doesn't give American recycling facilities much time to adjust. But what, if any, changes are coming is yet to be determined.
"This is a crisis of perception at this moment," said David Skakel, Tri-County Hazardous Waste and Recycling Program coordinator. "China's import ban is not due to implement until Jan. 1. But their intentions have already started to dramatically ripple to markets, and to availability and pricing."
China has historically imported American recyclables — according to msn.com, scrap and waste materials are the sixth largest U.S. export to China — in part because of the large number of exports it ships to the United States. Because China needs to bring back the containers anyway, they offer low shipping rates to generate additional revenue, according to Oregon Department of Environmental Quality (DEQ).
The announcement has already created problems for state and local recyclers.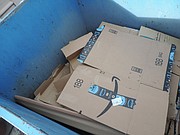 "(China) recently gave notice that they are banning certain materials, and are also demanding much stricter quality standards, as far as how much contamination (is allowed)," explained Jason Hudson, division vice president of Waste Connections. "… What's still unknown is what ultimately China will be able to do, what they'll allow and accept in terms of contamination."
Contamination in this case doesn't mean dirty or soiled — it means items that have been picked up curbside that are not actually recyclable.
Hudson calls it "wishful recycling."
"They put out stuff that doesn't belong in the program, so if we clean it up on the front end, that will help everybody," he said. "We've seen everything from plastic (grocery-type) bags that people are intending to recycle to diapers in some cases.
"Unfortunately, we see it all."
The DEQ reports that standard acceptable contamination levels in recycling shipments to China has been 1.5 percent for more than a decade, but not enforced. As of Jan. 1, it will drop to .3 percent.
"There's not a MRF (material recovery facility) in the U.S. right now with .3 contamination. I don't know if they'll get there with comingled material," Hutson said.
Currently, if one shipping container is found to exceed the accepted allotment of contaminates in just one of its bales, all of the containers are rejected.
"Brokers are scared to book any material right now," said Hudson. "They get to China, open the door to the container — you send 20 containers over and they see one bail from one processor with too much contamination, and they will reject it all.
"Until they really find out what China does, and what buyers will and won't allow, it's going to create some problems."
Hood River County is already seeing problems. MRFs in Portland and Vancouver, to whom Hood River County sends its recyclables, are slowing down sorting conveyors in an effort to weed out more contaminants in light of the new policy. This has caused a backlog of materials and reduced demand from the MRFs for materials. Storage capacity is now an issue.
"There is not enough processing capacity in or near Oregon to handle sorting of all the different types of plastics we create," said a press release from Oregon DEQ. "We also do not have the local paper mills that can use the fully-mixed recyclable paper produced by our comingled recycling processors. Regional mills need paper that is more highly sorted."
"In a way, it's solid waste — it's recyclable material, but you can't stop the flow," said Skakel. "All of a sudden, it's stacking up. There's no market, so you've got to store it. Where's it going to go?"
The short answer may be special permission from DEQ to landfill some of the collected — and backlogged — materials. By law, recyclables in Oregon cannot go to the landfill without permission from the DEQ. As per the DEQ website, "… Due to Oregon's strong recycling ethic, the flow of incoming material is not slowing down. This lack of storage and processing capacity could force some recycled materials to be disposed in the short term. DEQ has already received and is evaluating requests from collectors and processors to dispose of materials in the short term, and where recycling options do not exist, will allow disposal."
"We need markets to move the material," said Hudson. "We've set up all these programs dependent on China consuming this recycled material. They changed the game on us quickly, and it's impacting us. And not in a good way."
•
Next: The new Chinese policy isn't the only problem for the Hood River County recycling program. In the next installment, the Hood River News looks at rising prices and shrinking storage capacity.