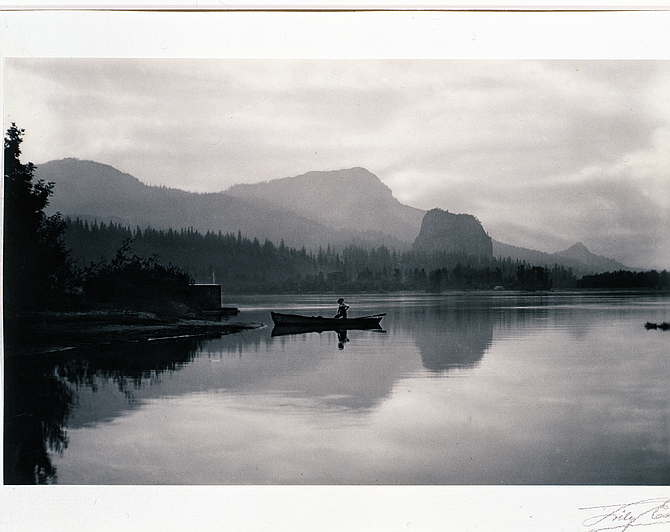 Good news for two local breweries who medaled at the Great American Beer Festival, Oct. 5-7 in Denver.
Winning silver medals were Logsdon Farmhouse Ales of Odell for its Zuur Pruim (sour plum) in the Belgian Style Fruit category, and Full Sail Brewing for its Cerveza Sesion, part of the successful Session ale series, among American Style Pilsner.
Meanwhile, Full Sail has released Session EZ IPA, the newest member of the Session family of beers. "Our IPAs are always well received, but we're not ones to rest on our laurels, or on our hops for that matter," said former Full Sail Brewmaster Jim Kelter, since retired, who developed the beer.
•
For a special event in Portland, pFriem Family Brewing and head brewer Gavin Lord have looked to art to inspire a "Pre-Prohibition Lager."
Portland Art Museum's Art and Beer: Pitchering Oregon, is a statewide exploration of landscape, art, place, and history through the lens of Oregon craft beer and cider making, coordinated by artist Eric Steen. Art & Beer: Pitchering Oregon will take place at the museum on Nov. 4, bringing together a diverse lineup of 18 Oregon craft brewers paired with 18 artworks from the museum's permanent collection.
pFriem is the lone Gorge brewery in "Art and Beer." The Pre-Prohibition Lager (ABV 5.1 percent, IBU 30) was "paired" with Lily White's Evening on the Columbia, 1903-1905. Lord wrote, "We're making a Pre-Prohibition lager, which fits perfectly into the era during which this photo was taken, at the turn of the 20th century. The photo is an iconic representation of the magic place we call home, in the Columbia River Gorge."
The brewers will present their original beers and ciders and give short talks from 1-6 p.m. at the Portland Art Museum, 1219 SW Park Ave. Admission for the tasting/talks is $25 general/$20 museum members. Advance tickets can be purchased at portlandartmuseum.org.
The event's title is a play on words, and is presented in conjunction with the similarly titled exhibition Picturing Oregon, a rotating display of over 50 paintings and photographs showcasing the diversity of Oregon landscapes and places from the past 125 years. This exhibition is currently on view in the Northwest galleries.
"With Art and Beer: Pitchering Oregon, we are once again experimenting with the different ways works of art can be interpreted and experienced at the Museum," said Stephanie Parrish, Portland Art Museum associate director of education and public programs. "Since our first Art & Beer event with artist Eric Steen in 2009, we've seen how bringing the creativity of brewers into conversation with works of art is an incredible springboard for experimentation in both the beer and art museum worlds."

Of the 18 featured works of art, 12 will be coming out of museum storage and shown exclusively at this event. The museum's entire catalog of art depicting Oregon landscapes and places is available for viewing in the museum's Online Collections (Picturing Oregon).