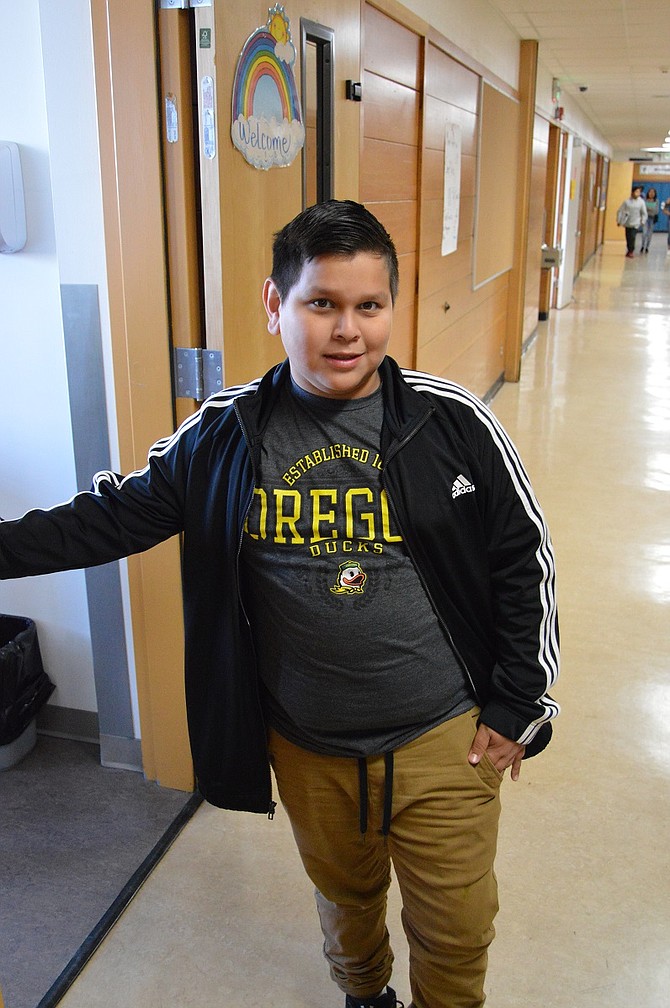 Oct. 4 was the district wide event, College Colors Day, and Junior/Senior College Night also occurred that evening at Hood River Valley High School.
Teachers at the middle schools, elementary schools, and high school participated by talking briefly about their college experience in their classrooms. In addition, they sported their college gear to crank up the spirit.
Tammy Hosaka, a guidance counselor at the high school, headed the event. She is originally from Eastern Oregon, and attended Willamette University.
"My college experience was scary in the beginning, but I grew to love it," said Hosaka.
Hosaka was first in her family to have any post-secondary education experience, and feels strongly about how important it is for every student to get any type of education after high school, whether that be a four-year university, community college, or trade school.
"We live in a world where everyone needs to have more than a high school education," explains Hosaka. She loves being able to make an impact on students, saying "being a public educator makes an impact every day."
Janet Uvalle, who works in the main office at the high school, has regrets about her decisions about post-secondary education. "If I could do it differently, I would've thought more about myself," Uvalle said.
During her senior year, when most students are applying to college, Uvalle's parents were deported. Because of this, Uvalle made the ultimate decision to work, rather than continue her education. She now encourages the students she interacts with to put themselves first when thinking about their futures, and has advice for kids who might be struggling.
College Colors Day was created in the hopes of spiking interest about college in kindergarten through 12th grade students.
Hosaka believes that families talking about post-secondary education with their children throughout their childhood and teenage years is essential to them having sufficient knowledge about their futures.
The event is on the schedule for next year, and educators district wide are excited to continue discussing higher education with their students in the classroom.