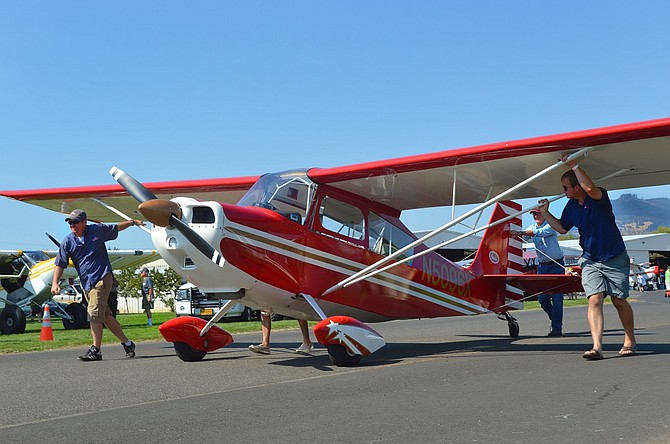 Western Antique Aeroplane and Automobile Museum (WAAAM) celebrates their 10th anniversary and its fifth annual Hood River Fly-in Sept. 8-10 from 8 a.m. to 5 p.m. at the museum, 1600 Air Museum Road, Hood River.
The Fly-in attracts hundreds of people each year and is a great way to see old aircraft fly and meet the pilots who fly them, according to a press release.
The Lions Club pancake breakfast runs from 8-10:30 a.m. both days. Other events include "What's Going On Over at the FFA" with Curt Cowly (9 a.m. Sept. 9), book signing with author Dennis Baurer (11 a.m. to 3 p.m. Sept. 9 and 8-11 a.m. Sept. 10), and the restoration shop open house (10 a.m. to 3 p.m. Sept. 9-10), as well as seminars, plane rides, food and an awards dinner.
•
For more information and a schedule of events, visit the website at www.waaamuseum.org/events-classes/fly-in.