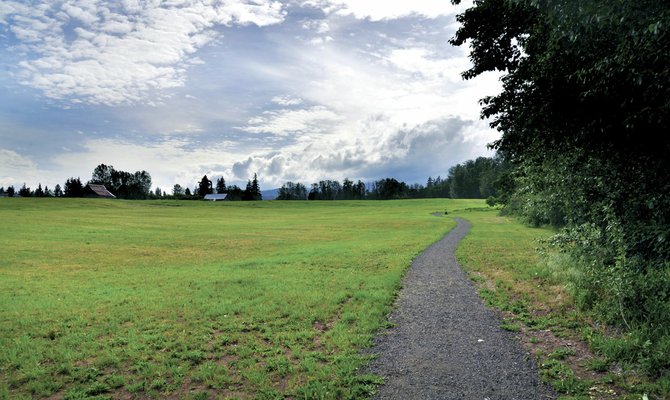 Roots of the day run deep; official U.S. designation came in 1914
Appearing as a recent phenomenon — promoting the sale of chocolates and greeting cards — Mother's Day has a rich heritage that carries more history and meaning than we may now recognize.
Local author Scott Cook will present a slideshow, and video presentation "Historic Secrets of the Gorge", on May 15 at 7:30 p.m. at Columbia Center for the Arts.

Mothers' Day is May 12. We asked five Hood River residents of varying ages to tell us, "What do you love about your mother?" as a kind of Mothers' Day card to moms everywhere.

Owners take new approach to running historic business
The futons are gone, but the view remains forever. A six-figure renovation effort continues at Lost Lake Resort and campground, which re-opened May 1 for campers, lodge and cabin guests, hikers and boaters.
Rachael Fox has never been interviewed for the newspaper before and is clearly excited at the prospect — but not nearly as excited as she is about her new job.
It is May; Mother's Day month. Many of you know that I have two wonderful children and one super wonderful grandson. But in thinking about mother's day this year, I have to focus on a recent conversation I had with my son, Aaron.
CAST Theater and Columbia Center for the Arts present Annie Baker's award winning play: "Circle, Mirror, Transformation," on May 9.
For many expectant mothers in our community, the excitement of having a baby is diminished by serious life stresses. Soroptimist International of Hood River invites the whole community to make a difference for these new families.

Tess Barr at Waucoma Club
Jim Brown is a great example of never giving up until you find your niche in life.
The colorful string of handcrafted flags lifted into the air, fluttering peacefully in the Hood River winds. Teens and teachers raised their hands in benediction, sending their wishes for peace, prosperity, kindness and community out toward the towns they call home.
This May, thirteen artists share their fetish for shoes in an amazing display of creativity at the Columbia Center for the Arts. Shoes are on display in a high-stepping mixed-media interpretative show.
Bird walk on Indian Creek Trail; 'Historic Secrets' show May 15; FISH benefit May 4 at The Pines; Flamenco dance at Gallery 301
Pansy is a sweet Chihuahua/Terrier mix about one year old.
HRN @ Twitter
Events
Latest blog posts