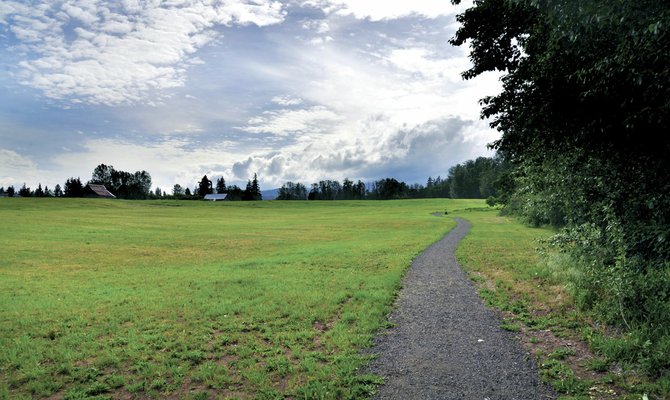 From comic books to soccer, here are four fun upcoming events for local kids:

With volunteer workers edging over a hundred adults plus innumerable child-helpers, the Earth Day celebration and Waterfront park cleanup event on Saturday simultaneously brought smiles to faces and much-needed order to park landscaping.
The third-annual SMART Tongue Twister Tournament will be held Friday.

'Groove for Thought' April 26; Swing with the Sinfonietta; New Orleans jazz at Elks May 4; Art Krug at The Pines April 26; Smiley at CEBU Lounge; Stillman at Gallery 301
This week volunteers at Adopt A Dog have selected Brody as the program's adoptable pet of the week. They describe him as follows:
Last week's MDA Lockup event in Hood River reaped $20,000.
The Hood River Valley FFA Chapter is gearing up for its fifth-annual steak feed and silent auction to be held in the Hood River Valley High School Cafeteria and Commons on Saturday beginning at 6 p.m
The annual Hood River Valley High School Community Work Day on April 15 inspired 65 student participants to give service across the valley.
"History from Below: Power to the People" is an interactive workshop that invites participants to explore the moments when passionate, principled or simply fed-up people from rural Oregon (Wasco County in particular) have banded together in hopes of changing the course of history at the local, state or national level.
The Hood River County Fairgrounds will host a Ranch Sorting and Team Penning clinic May 4. The Ranch Sorting clinic starts at 9 a.m. and costs $45.
When I was a kid, there were few things I hated worse than having to spend a weekend afternoon mowing my parents' lawn, so I have to admit it's a little perverse that I get pleasure from ordering my own kids to do the same.
Waucoma Bookstore and the Columbia Gorge Chapter of the Ice Age Floods Institute are hosting author John Soennichsen for an event at 2 p.m. on Sunday, April 28, at the Hood River County Library Jeanne Marie Gaulke downstairs meeting room. Soennichsen will be discussing

Wy'East Fire District Chief Greg Borton wears only one firefighter's helmet these days, but it wasn't long ago that he wore, figuratively, two.
Dry Hollow Vineyards winery presents the 2013 Gorge Vineyard 3K/5K Run-Walk on May 4 at 10 a.m., a benefit for Home at Last.
"Art of Movement" will showcase a wide range of dance and movement. This year brings exciting new works from the Columbia Gorge Dance Academy's Company Dancers.
HRN @ Twitter
Events
Latest blog posts