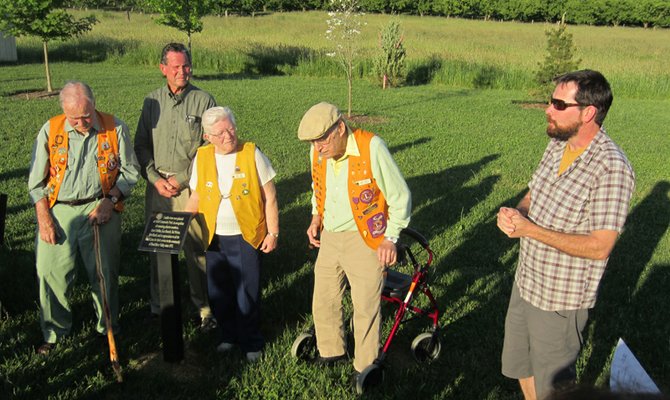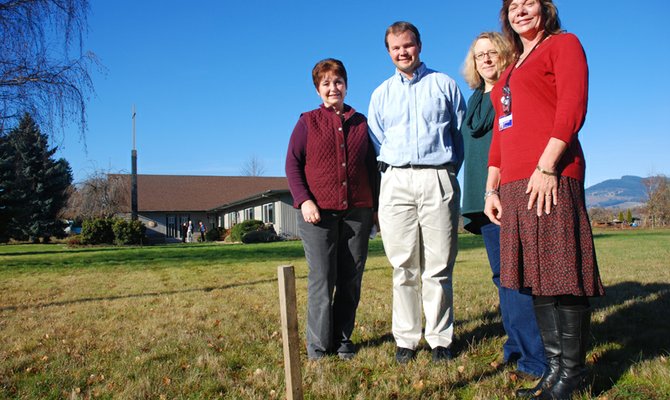 Fiona Wylde does fine in cold water or the hot seat. Within the same week in Hood River, Wylde, 16, won Gorge Cup and Gorge Soup. Wylde, who competes internationally, made history Sunday as the first female to win overall in a Gorge Cup Series windsurfing event.
Steps will help address complaints
Filters have been placed on all computers in the Hood River Library children's area, in response to a recent outcry over access to inappropriate materials at the library.
School district budget committee hears pleas to fund program in 2013-14
The next school year will have a linoleum budget for Hood River County School District. Basic carpeting might be available later. "You are looking at a budget that is the floor," Supt. Charlie Beck told the district budget committee Monday in its meeting at Hood River Valley High School.

Incumbant school board candidates Mark Johnson and Jan Veldhuisen-Virk easily won re-election in the two most high profile contested races in the May 21 special election.

In closed session, commissioners examine LUBA ruling on Barrett Park
Three members of the Hood River Commission on Children and Families arrived in force to hear the Hood River County Board of Commissioners' decision during its May 20 regular meeting on whether to make all county properties "Tobacco and Smoke-Free."
$20,000 needed by June 10 or funding could be lost
This summer the popular youth tennis program run by Community Education will be taking place across the river in White Salmon, Wash., while Hood River's courts on May Street are being renovated.

Last Saturday, the Hood River Valley High School had its 2013 Prom at The Dalles Discovery Center. James Bond was the theme of the event, with dice centerpieces, silhouette decorations, and "you're the bomb" decorated Rolos. With elements such as a chocolate fountain and photo booth, the HRVHS Prom was considered a success.

Enjoy unimpeded traffic on State Street this summer, because after Labor Day, "it will pretty much get torn up," according to chief designer Devry Bell. Bell and his partner Stoner Bell, City Manager Bob Francis and Public Works Director Mark Lago met with members of the community Thursday to describe the 2013-14 Urban Renewal project that formally starts June 3, and will last 18 months.
The community is invited to bring their car seats — preferably with kids in them — to a clinic Saturday from 1-3 p.m., at the Hood River Fire Department's Ty Taylor Station. The fire hall is located next to Hood River Aquatic Center, on 18th near May Street. Turn to page A9 for related story on a traffic safety "blitz" to start May 20. Officers will focus, in part, on compliance with child car safety seat laws.

Average citizens who serve as representatives on local boards and commissions are charged with rendering decisions on often contentious and legally complex issues. In recent years, Hood River City Council members and commissioners alike have been asked to issue verdicts on far-reaching questions that have sent teams of lawyers scrambling for tiny details and complex legal language interpretations supporting their positions. Sometimes errors occur in that process, even with extensive research and diligence by those representatives.
Mt. Hood specialty cake designer, Pam Regentin, owner of Fleur Cakes, has made national news, following another Oregon business, "Sweet Cakes" of Gresham, in deciding against providing a wedding cake to a same sex couple. The incident occurred this week when Katie Pugh, a naturopathic physician contacted Regentin to arrange for a wedding cake for an upcoming ceremony in Hood River. Pugh was communicating by phone and then follow-up email when she used the word "she," referring to her partner, Erin Hansen. The couple is from Portland.
A CenturyLink spokesman Martin Flynn confirmed Wednesday that the company plans to lay off 51 employees at its "assignment center" in Hood River. CenturyLink plans to close its Hood River this summer, the company told employees Tuesday that they have jobs through Aug. 2.
Previous Next
HRN @ Twitter
Events
Latest blog posts