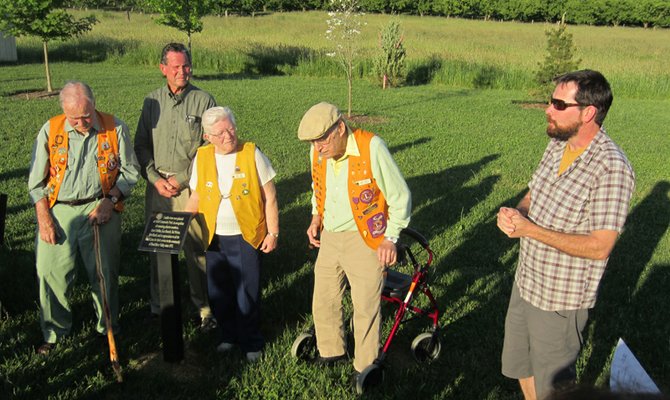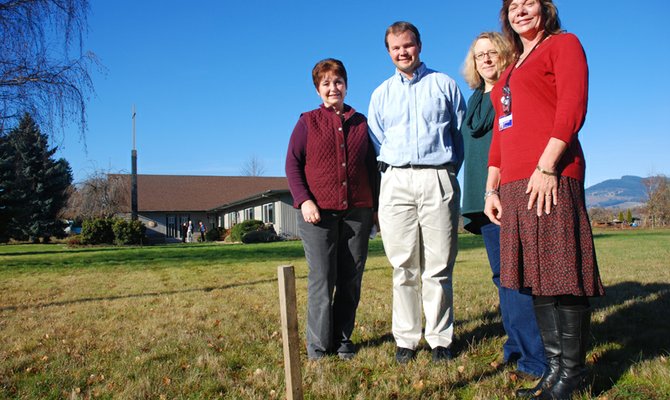 Average citizens who serve as representatives on local boards and commissions are charged with rendering decisions on often contentious and legally complex issues. In recent years, Hood River City Council members and commissioners alike have been asked to issue verdicts on far-reaching questions that have sent teams of lawyers scrambling for tiny details and complex legal language interpretations supporting their positions. Sometimes errors occur in that process, even with extensive research and diligence by those representatives.
Mt. Hood specialty cake designer, Pam Regentin, owner of Fleur Cakes, has made national news, following another Oregon business, "Sweet Cakes" of Gresham, in deciding against providing a wedding cake to a same sex couple. The incident occurred this week when Katie Pugh, a naturopathic physician contacted Regentin to arrange for a wedding cake for an upcoming ceremony in Hood River. Pugh was communicating by phone and then follow-up email when she used the word "she," referring to her partner, Erin Hansen. The couple is from Portland.
A CenturyLink spokesman Martin Flynn confirmed Wednesday that the company plans to lay off 51 employees at its "assignment center" in Hood River. CenturyLink plans to close its Hood River this summer, the company told employees Tuesday that they have jobs through Aug. 2.
Building permits for the city and county of Hood River for 2013
The Gorge Technology Alliance invites the community to a May 22 presentation by Professor Melanie Mitchell on "Complexity: A Guided Tour." Mitchell, professor at Portland State University and Santa Fe Institute, will share examples that illustrate how the interdisciplinary field of complex systems science is discovering common principles underlying different natural and technological systems.
Bob Stone Freeway Autocenter will be relocating its staff and inventory from its Hood River location on West Cascade Street to its central location in The Dalles effective May 15.
Dr. Scott W. Edgar has announced the opening of the Hood River location of his specialty endodontic practice, Northern Oregon Endodontics.

The demands for local, sustainable, and affordable goods as well as accessible healthcare services continue to grow in the Pacific Northwest. Hood River is no exception and these forces have shaped Rebecca Chown's vision for her new eye clinic, Indian Creek Family Eye Care, now open on the Heights.
3rd annual benefit at WAAAM raises funds for scholarships
Vintners pour their wines, artists display their skills, and chefs serve their best during the Columbia Gorge Wine and Pear Festival May 18-19 in Hood River. And students will reap the benefits of all that sharing and tasting of wares in the third annual Rotary benefit event.
Ballots are due May 21 for the Hood River County Special Districts election.
Meet the candidates:Parks and Rec District Ballots are due May 21 for the Hood River County Special Districts election. In one race, four people are running for two open positions on the board of the Hood River County parks and Recreation District.
State Senator Chuck Thomsen (R-Hood River) will hold a town hall, hosted by Turtle Island Foods on Friday, May 17 to discuss his outlook on Salem progress and take questions and feedback from anyone in attendance.
The hotels have been fixtures in the Hood River lodging landscape for generations. Now, they will become official members of the City of Hood River. During the May 13 City Council meeting, the Vagabond Lodge and the Columbia Gorge Hotel, along with a remaining unincorporated sliver of Westcliff Drive, were annexed into city boundaries. A total of 16.5 acres will now fall under full, city jurisdiction.
Hood River County School District received a well-timed windfall on Monday. The district learned over the weekend that it will receive an additional, and unexpected, $2.1 million in state school support funding over the next two school years.
HRN @ Twitter
Events
Latest blog posts