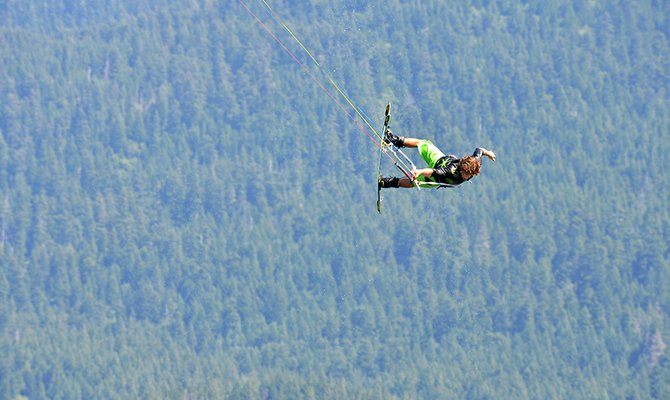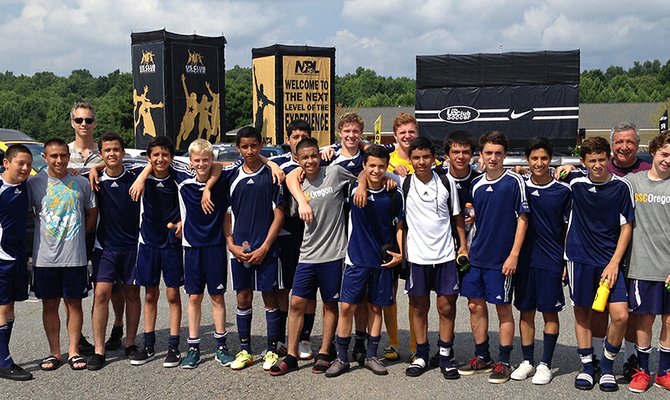 The Columbia River in front of the Hood River Event Site was swarming with activity last weekend, as sunny weather and solid wind brought out the masses to play on the water and enjoy the classic summer conditions the Gorge is famous for.
Golf tourney honors Hanel; Oilers end season; U13 JBO boys out at state; Cross Channel Swim registration filling

Indian Creek Men's Golf Association held its annual Club Championship tournament over the weekend with a competitive field of 42 golfers vying for 19th-hole bragging rights for the rest of the year.
HRV alumni Jon Munk still rockin' in the lacrosse world
In the words of his players, Jon Munk got "mad props" last week for his performance in the World Lacrosse Championships.

The cheers and chatter of hundreds of rousted rodeo-goers mingled with the chorus of Queen's "We Will Rock You" echoing across the brightly-lit Milt Tomilson Arena Saturday night in The Dalles.
Are windsurfers and kiteboarders finally realizing they are doing virtually the same sport?

Hood River Middle School defeated The Dalles Middle School in a nail-biting league final that went to shootouts after a 4-4 tie.
All HR County Forestry trails closed to OHV use; Indian Creek hosts Bob Hanel Memorial tourney; Youth summer running group meets twice a week; Veatch plays part on U18 state champion team
A busy summer at the Hood River waterfront continues this weekend with two wind-related events, and if forecasts hold true, they'll escape the occasional "if you schedule it, it won't blow" curse.
Due to extremely dry and hot weather conditions on the east side of the Mt. Hood National Forest, officials have issued public use restrictions effective Friday, July 11.
Managers say biking, disc golf probably not a good fit for the resort
Mt. Hood Meadows Ski Resort announced with enthusiasm last week that it has been granted a summer operations permit from the U.S. Forest Service. Starting with two one-day events this August, Meadows will be allowed to run limited summer operations for the first time in the ski area's 46- year history.

Heart, Strength, Tenacity: Seventh Kiteboarding-4-Cancer unifies with wind and water
The wind gods smiled on the Hood River Event Site Saturday afternoon. Despite a less-than-favorable forecast, the wind kicked in at about noon, increased throughout the day and blew strong and steady for several hours, giving the 154 participants of the 7th annual Kiteboarding- 4-Cancer fundraiser a full afternoon of sunny skies and steady wind to make this year's sixhour endurance race one of the best and most competitive in event history.
Previous Next