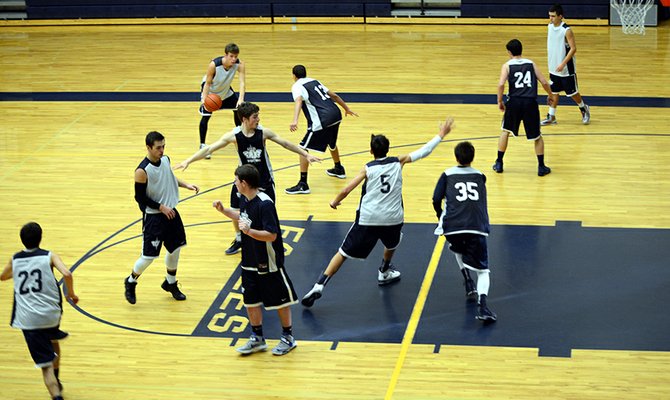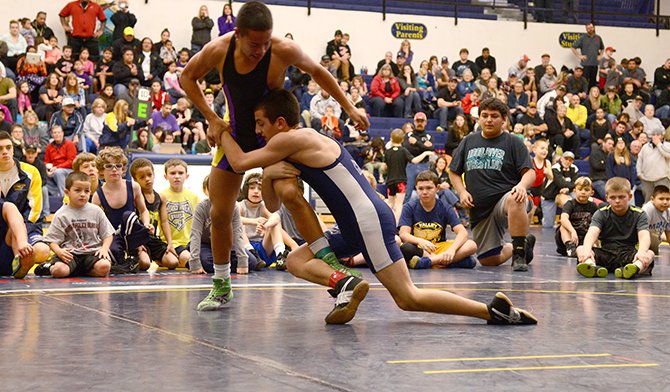 Horizon boys fired up to reclaim state title
After a heartbreaker 41-39 loss to City Christian in the 1A boys state basketball finals last season, the Horizon Christian School Hawks are enthused and ready to start their quest for a state title; and with only one player graduated from last year's near-perfect 30-1 season, they are poised to continue the dominating reputation Hawks basketball has built in recent years.
Winter sports teams had only a quick couple of weeks to get tuned up and in shape before the first contests of the season. Below are this week's competitions for HRVHS and Horizon athletics.
Results are in for the 52nd annual Hood River City Tournament that completed recently at Orchard Lanes. The tournament consisted of three games in team, doubles and singles, plus an all-events category. All-events is a combination of bowlers' scores in the team, doubles and singles events; there divisions in this category, one for scratch scores and the other with handicaps.

Results are in for the annual Thanksgiving Day Turkey Trot fun-run and fundraiser for Mosier Community School. More than 300 runners turned out for this year's run, held in brisk but dry conditions on the Twin Tunnels trail.

Sophomore standout gets 5A top honor; Rueda, Villegas and Aberg make All-State teams
Giovani Magana, Quique Rueda, Edgar Villegas and Joel Aberg represent Hood River Valley High School on the recently announced Class 5A All-State soccer team.

Hood River man, former record holder, continues pursuit of exotic sport
Wes Lapp got hooked on freediving about 10 years ago, when he and his wife, Nancy Napp, took a six-week trip to Micronesia with the objective of conceiving their first child. The trip was a success; somewhere between Guam and Pohnpei their daughter, Zan, was in utero, and the two returned home to Hood River to start their new family.

Eagles kick off season with Blue and Gold night Friday
With 10 returning district placers leading the charge, Hood River Valley High School wrestling is gearing up for what is expected to be another exciting season on the mat, and with precious little time to spare, the team will be working hard over the holiday break to get in shape for the first round of competition in less than two weeks.
The results just came in for the recent 2013 in-league Senior Tournament held at Hood River's Orchard Lanes. Association manager and organizer extraordinaire, Joyce Ebersole, had her left side tosses in the groove as she simply cleaned up, taking the top three spots in the mixed doubles event and, just for the heck of it, finishing second in eomen's foubles. Clearly, this makes Joyce our latest Bowler of the Week.

A persistent temperature inversion made opening day conditions at Mt. Hood Meadows on Saturday more akin to the end of the ski and snowboarding season, not the beginning.

Dedicated in many ways, Smith and Hukari ready for change of pace
After decades of donning black-and-white uniforms and chasing players up and down the field, throwing flags, counting yards, calling first downs and touchdowns and rousing the scorn of many thousands of spectators, Phil Hukari and Wayne Smith are hanging up their whistles.

Long-running local ski program adds freestyle-specific training to list of offerings
Taking the term "training" loosely, Cooper Spur Race Team's FreeRide Team started winter practice a couple weeks ago, and although the snow is still far up the mountain at the moment, the dozen or so kids at practice this week were geared up and working on their best rail-sliding maneuvers.
The annual Elks Hoop Shoot contest was held Sunday afternoon at Hood River Middle School.
Previous Next