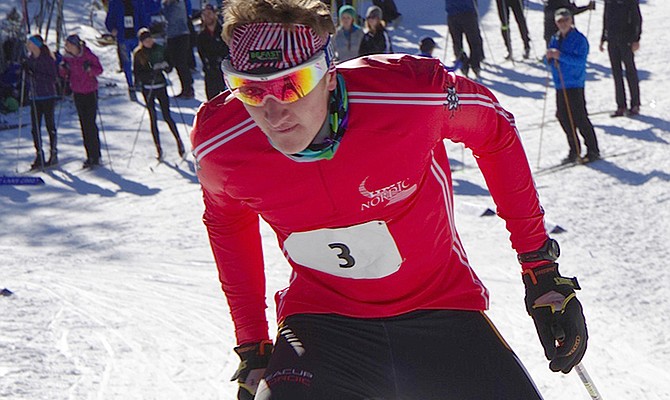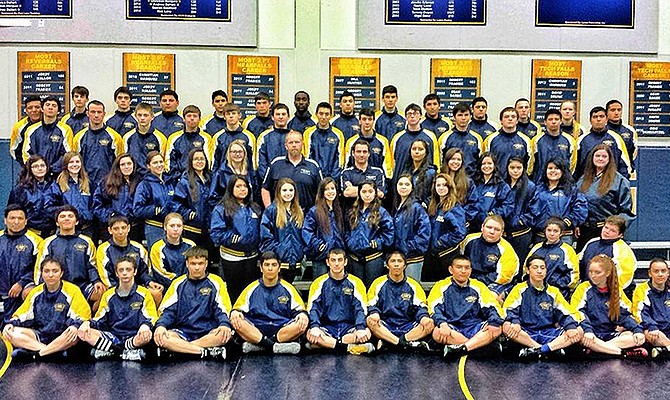 Meadows hosts brewfest, pineapple toss Saturday; Bonneville pool winter sturgeon season set
Representing Hood River on The Dalles-based Riverside Gymnastics Academy lineup at the 2014 Oregon Fall State Championships were young athletes Sophia Riviello, Ava Krentz, Regina Sanchez-Macias, Jacy Johnston and Poppy Miller.
Elevated by a four-game winning streak, the Hood River Valley varsity boys basketball team traveled to Gresham Tuesday to take on the 6A Mt. Hood Conference Gophers (2-2), and although the Eagles finished with a loss, they still have plenty of reason for optimism.

Kelsey Wells leads with 17, Winans nets 10
After a rough start to the season, the Hood River Valley High School varsity girls basketball team got a much-needed win at home Tuesday night over Barlow. Senior Kelsey Wells had a team-high 17 points and Laruen Winans had ten points and seven rebounds to lead the Eagles to the 46-30 win against the 6A Mt. Hood Conference Bruins.
Hood River County Community Education is offering several sports-related options to help keep kids occupied over the winter break and through the winter. More information and registration for the following activities can be found at hrcommunityed.com or by calling 541-386-2055.
Hood River Valley High School swimming traveled south last weekend for an eight-school meet at Bend High. Although a smaller team than many of the others, the Eagles put in some quality marks, including top three finishes by Dhani Freeland, Kylie Webb, Trey Schilling, Stan Ocheskey and the girls 400 freestyle relay team.
Eagles win fourth straight, set school record for high score
"On fire" would be a fair way of describing the Hood River Valley High School varsity boys basketball team after their fourth straight win Friday night against Mountain View High School of Vancouver. The Eagles, now 4-2 in nonleague action, have averaged an impressive 78.5 points per game over the past four games, highlighted by a team record-setting 88-points Friday to finish with an 18-point margin of victory.
After losing a tough game a week ago against Horizon Christian of Tualatin, Hood River's Horizon Hawks varsity boys basketball team responded by winning three straight to restore its OSAA 1A No. 1 ranking. The Hawks will try to continue their streak when they meet Class 3A's Blanchet Catholic Cavaliers (2-2) in their next game Friday at 4:30 p.m. in their first matchup of a tournament Dec. 19-20 at Dayton High School.
The 2014 City Bowling Tournament was conducted at Hood River's Orchard Lanes last week and here are the results:
HRV boys win three this week in first such streak in ten years
For the first time in a long time, the Hood River Valley High School varsity boys basketball team is on a roll. Granted, Tuesday night's home win was just the second of this early 2014-15 season, but the hard-fought 76-71 triumph came against the then 5A No. 2 ranked Putnam Kingsmen, who defeated South Albany and Century last week to open their season.

The outlook is very good, says Hood River Valley High School swim team coach Keith Ebbert as his team starts the 2014-15 season.
Vote for Gio Magana; Coming up in prep sports; more

Hood River residents and youth wrestling standouts Noah and Jeremiah Wachsmuth and Ryan Zeller got quite a surprise last week when they arrived in Denver to compete in King of the Mountain collegiate youth wrestling tournament.
Previous Next