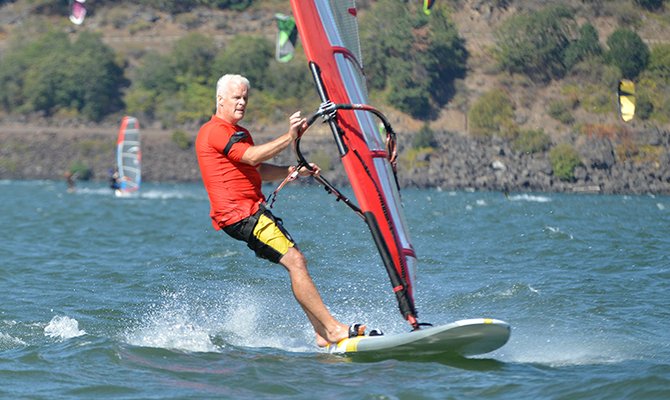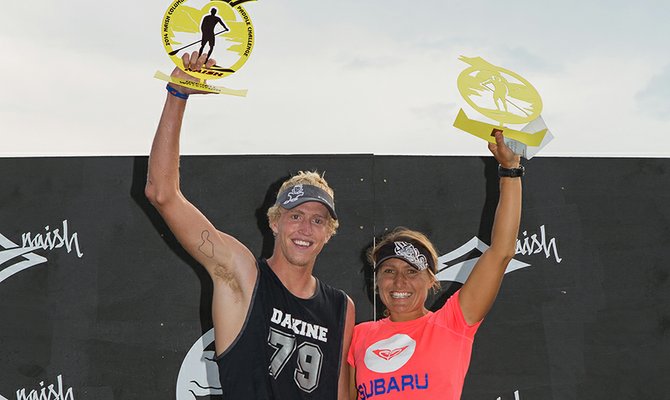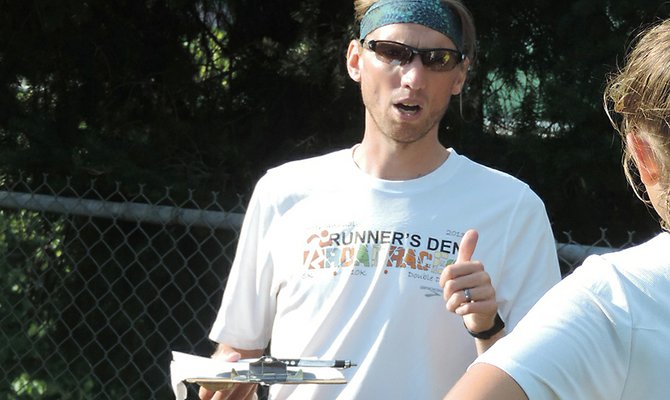 Complete results are as follows for the Aug. 16 Mount Hood Meadows Uphill Challenge. Results are listed youngest to oldest, runner, home town (if available), time and age group.
The community can see Hood River Valley High School fall sports teams up close for the first time on Aug. 22 with the annual Blue-Gold Night.
With Labor Day weekend in sight, the summer high season is nearing an end; however, the Gorge wind and weather seem to be paying no attention to the date. August has brought some warmer weather (did anyone else's thermometer hit 106⁰?) and lower winds, but the westerly flow seems to be back in full force this week.

A field of 39 ranging in age from 4 to 71 took on the challenge in first-ever Uphill Challenge at Mt. Hood Meadows Ski Resort, in what is planned to be an annual event. Most ran, but some walked the 1.2-mile course which gained 621 vertical feet from the parking lot to the top of the Stadium Express chairlift.

Sunday saw the beginning of what many hope will become an annual event in Hood River. Supported by the Port of Hood River and Zepher Inc., the Commissioner's Cup Regatta was the first local youth sailing race to be held in Hood River.

Dressed in gold lamé glory and dunking her dad, Kayla Schurton took away top honors, and a valuable prize, in Saturday's King of the Hook contest.

The Hood River Valley Swim Team swam at the Western Speedo Sectional swimming championships in Gresham earlier this summer.
Sign up now for fall MS/HS tennis program; 'Rural Rampage' returns Sept. 7 at Westside; Dave Kalama talks SUP Aug. 19 at Big Winds
The first Battling Bob Hanel Memorial Golf Tournament was a big, sunny success, according to Mark Gradin.
Participants, volunteers and sponsors of Columbia Gorge Community College Foundation's 15th Annual Founder's Cup golf tournament helped raise approximately $18,000 for CGCC Foundation's permanent endowment.
Kids, don't miss 'Positively Kai', free SUP opportunity
The Columbia River has again been a hotbed of activity this summer, and in case the frenzy of wind and wave junkies along the Hood River Waterfront wasn't hot enough, next weekend's Naish Columbia Gorge Paddle Challenge is going to kick it up to a whole new level.

Bridge of the Gods Run draws 1,000 people Sunday
In surely the most colorful crossing in Bridge of the Gods history, nearly a thousand people gathered Sunday morning on the Washington side of the Columbia, awaited the countdown by Chad Sperry of Breakaway Promotions and, once released, spread out across the entire length of the bridge in bright running outfits as they began the inaugural Bridge of the Gods half marathon and 10k run.
Previous Next