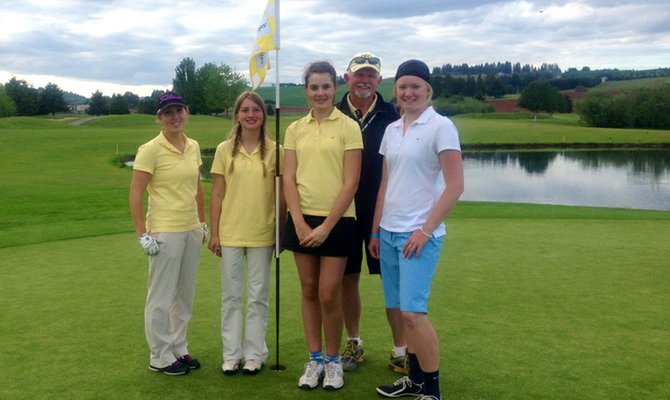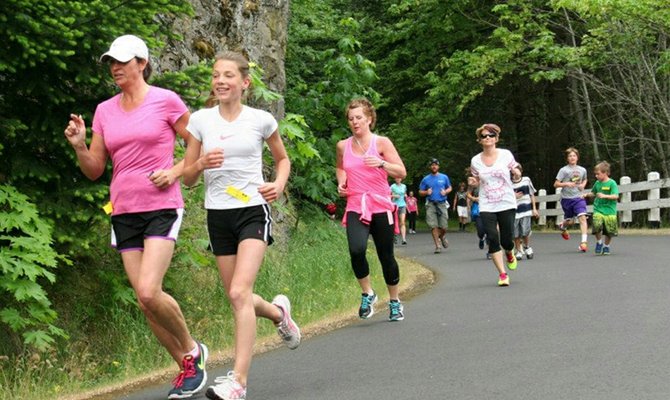 North Eugene beats Eagles in state play-in game
Having home field advantage and the momentum of a last week's 6-1 upset over The Dalles-Wahtonka in its favor, the No. 11-ranked Hood River Valley High School varsity baseball team came into Friday's play-in contest vs. North Eugene with confidence and poise. The team walked away disappointed, however, as the No. 22-ranked Highlanders pulled off a 2-0 upset to end the Eagles' season and advance to the Oregon 5A state championship tournament.

For Hood River Valley Track and Field, there is plenty to look forward to this weekend as 14 athletes will leave for Eugene at noon on Thursday to compete at the OSAA State Track and Field meet.

Bruce Burton has been a fixture with Hood River Valley football for more than 30 years. Starting in 1980 as an assistant coach to Pete Hopkins, Burton has been an unwavering coach and mentor to hundreds of young athletes passing through the Eagle football program.
The Hood River Boys 5-6 Select lacrosse team, the Fire Hawks, won its division of the Sisters Annual Lacrosse Invitational Tournament last weekend. The Hood River boys went undefeated in the tournament, winning three games to qualify for the championship match later that evening against an experienced Lincoln squad.
Hood River Dynamos U-10 boys team recently completed FC Portland's Spring Development League undefeated, with a record of 6-0-1. For most of the players, the season was their first experience playing competitive club soccer against larger club organizations, such as Westside Timbers, Lake Oswego Soccer Club, Willamette United and FC Portland.
The final high school pitching performance by Horizon Christian School's Jake Wells on Saturday turned out to be his best. Wells, one of two seniors on the Horizon roster, tossed a one-hitter in a 3-1 win at Irrigon in the Hawks' season finale. Wells also had two hits, scored a run and knocked in another on a 90-degree day in Eastern Oregon.
Horizon Christian School doesn't have the numbers to challenge for the boys or girls Big Sky Conference district track and field team titles, but the Hawks do have some individual athletes bidding for state meet berths.

Hood River Valley High School varsity girls lacrosse hosted Sheldon Monday night in the first round of the Oregon Girls Lacrosse Association state playoffs.

Scottie Ziegner breezed through the first three rounds of the Special District 1 tennis tournament over the weekend in Sunriver before dropping the next two to finish fourth overall and secure a qualifying round match Thursday in the opening round of the OSAA State Championships.

Byers' three-hitter, home run leads Eagles to victory over The Dalles
The Hood River Valley High School varsity softball team has relied on its rock solid defense (2.95 runs allowed average) all season to help pull out victories. In the team's final Columbia River Conference regular season softball contest Friday afternoon, the team combined that same tough "D" with a potent offensive attack (16 hits) to defeat league rivals, The Dalles Wahtonka, 7-2.

Eagles beat No. 2 ranked TDW in last league game
There couldn't be a better way to prepare for the postseason than getting a win against one of the best baseball teams in the state.

Rodriguez breaks 27-year school record as HRV track and field chases CRC titles
In a format that rewards saving the best for last, Hood River Valley High School track and field athletes are preparing for what is essentially the only contest that really matters since the beginning of the season.
Previous Next
HRN @ Twitter
Events
Latest blog posts