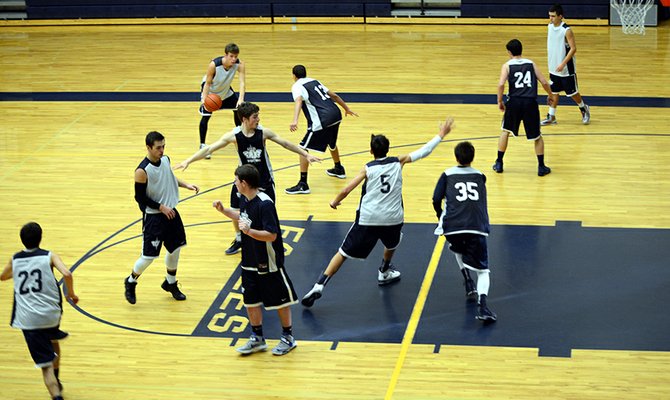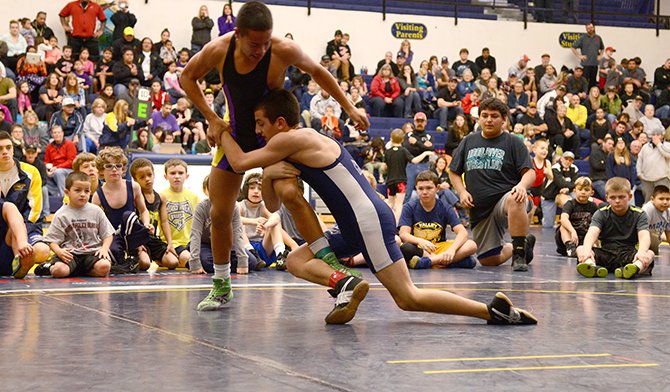 HRV wrestling spagetti feed Saturday; Mt. Hood Meadows opens Saturday; Trails Committee members sought; Turky Trot is Nov. 28; Local businesses chip in for ski team
Like many 2-year-olds, Fred Bergen loved fire trucks, and growing up in New York City meant they were a common sight. At 47, Bergen, who now lives in The Dalles, has lived with the effects of his childhood curiosity ever since.

HRV loses 2-0 in 5A finals but looks ahead to 'bright future' for boys program
An impenetrable defense and two first-half goals proved enough for Summit Storm to claim the OSAA 5A boys state soccer championship Saturday over Hood River Valley High School.
Hawks Madness is Friday; HRV wrestling spagetti feed Nov. 23; County seeks Trails Committee members; Stenberg helps Corban win soccer title
Hood River Valley High School senior Connor Dunn picked up Mt. Hood Conference All-League second team honors for his role this fall on the HRVHS water polo team's first varsity season.
Hood River Valley Swim Team was represented by eight of its best on Sunday at the annual Oregon Swimming Top 5 Awards Ceremony at Canby High School.
Eagle soccer makes school history with trip to state finals
Stadium lights set a thick blanket of fog aglow over Woodburn High School's soccer field Tuesday night, giving dramatic ambiance to what promised to be an exciting 5A boys soccer state semifinal between the No. 1-ranked Bulldogs and the No. 4-ranked Hood River Valley Eagles.
Allows bike and pedestrian travel off I-84 between Cascade Locks and Troutdale
The new 1.6-mile segment of the Historic Columbia River Highway State Trail will officially be open to the public Thursday allowing pedestrians and bicyclists to travel between Troutdale and Cascade Locks without using Interstate 84.

The Hood River Valley boys soccer team will take on the Summit Storm of Bend for the 5A state title Saturday morning in Hillsboro.

4-0 quarterfinal win advances Eagles to 5A semifinal at Woodburn
The Hood River Valley High School varsity boys soccer team traveled to Woodburn Tuesday afternoon to face one of the biggest games in HRV soccer history.
Hood River Valley High School wrestling is hosting a community dinner and spaghetti feed Nov. 23 at the county fairgrounds' Community Building in Odell.
Three 700s were notched in league action last week at Hood River's Orchard Lanes.

Special Olympics The Gorge team was fired up Monday evening during the annual Bowling with the Cops and Firefighters fundraiser at Orchard Lanes.
Eagles top Woodburn 3-1 in overtime, will play Summit Saturday in Hillsboro for state title