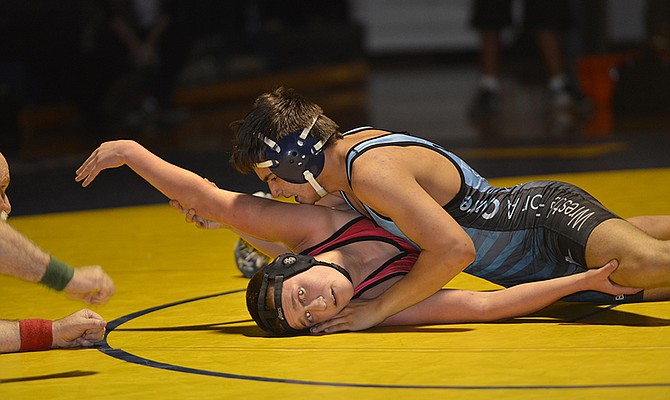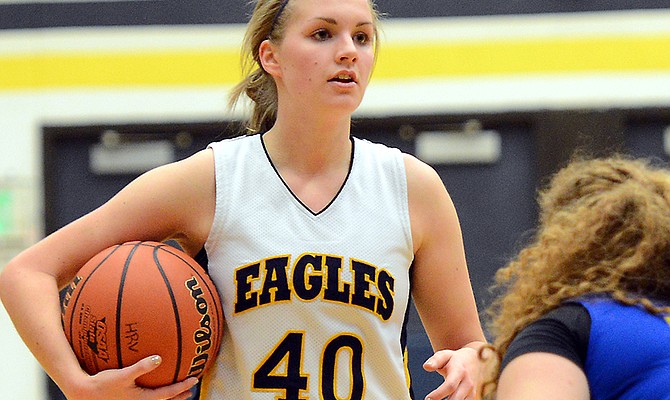 HRV alpine, freestyle teams sweep Mt. Hood Ski League, USASA comps
Hood River Valley High School varsity ski team competed in its first giant slalom race of the season, held Saturday at Mt. Hood Meadows.

Hood River Valley High School teacher and head wrestling coach Trent Kroll exchanges a handshake and a bow with Yoichi Okada, head coach of Japan's U18 national wrestling team Monday afternoon at HRVHS.

Hood River Valley High School wrestlers are in full attack mode as the pinnacle of the season quickly approaches.

Bloomster, Davis combine for 47 in latest Horozon win
The 1A No. 1 ranked Horizon Christian High Hawks boys basketball team got off to a good start in their Big Sky Conference season opener with a 71-56 home win Tuesday over the Sherman Huskies.

In the words of the late, great Stuart Scott, Kelsey Wells was as cool as the other side of the pillow Tuesday night.
The Winter Wildlands Alliance Backcountry Film Festival comes to Hood River Jan. 14, with a free showing of the festival's nine video pieces starting at 7 p.m. at Double Mountain Brewery.

HRV ski team out the gates at 25th and final Cato Memorial Race
Lucy McLean successfully defended her (unofficial) title as "Queen of the Cato Race" Saturday at Timberline Lodge, where the Hood River Valley High School senior blew away the competition to win the varsity girls race for a fourth consecutive year. Also defending his title, senior Austin Keillor posted the fastest time of the day to win the varsity boys race for his second year.

Eagles 4-4 at last week's Northwest Duals; team ready for eight events in next two weeks
Hood River Valley High School wrestlers stayed busy over the winter break, traveling to Reno for the three-day Tournament of Champions before Christmas and to Westview High last week to close out 2014 with the annual Northwest Duals, which pitted 28 teams against one another for two full days of combat.
An action packed week for prep sports
In a unique cultural opportunity, Hood River Valley wrestling hosts members of the Japanese National Wrestling Team for a three days next week as part of the 2014 Oregon Wrestling Cultural Exchange program. The group of 13 wrestlers and three coaches will arrive in Hood River on the night of Jan. 10 and will home stay with members of the Hood River Valley High School wrestling team.
We're just about at the mid-season point in league action at Hood River's venerable Orchard Lanes, so as we normally do this at this time in the bowling season, let's see who our top bowlers are right now (all scores are scratch):

Seven young sure-shots advanced qualified for the annual Knights of Columbus Hoop Shoot district championship, set for Feb. 8 at Wy'east Middle School.

The Hood River Valley High varsity girls basketball team added two wins to its record on its way to the finals of the Gresham Holiday Tournament last weekend. The girls defeated North Salem 43-25 Friday night and Madison 45-43 Saturday before losing 60-37 to the home team — the 8-1 6A Mt. Hood Conference Gophers — in the championship game. The showing is a big improvement from a year ago, when the team went 0-3 at the same tournament.
The local middle school girls basketball season is about to start, and organizers of the program are feverisly on the hunt for head coaches for Wy'east Middle School's seventh and eighth grade teams.
Scoring at Hood River's Orchard Lanes the past few weeks has been out of sight, especially in the high powered Fraternal league, where all five of our Team of the Week stars stirred the sticks. It took some mighty fine bowling to make this latest list of kegling standouts.