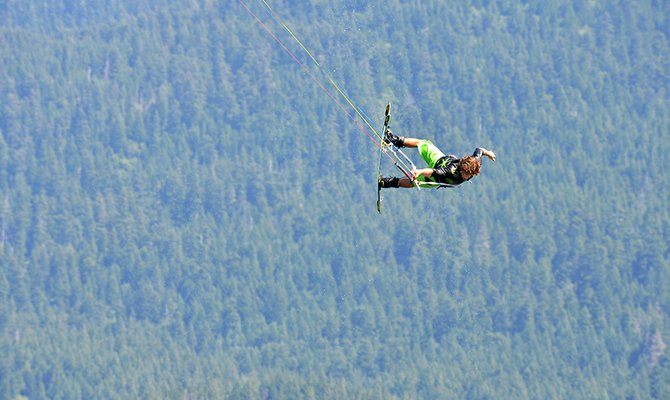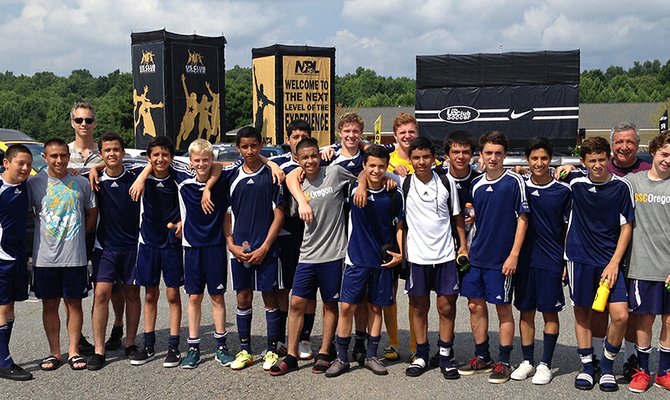 Seventeen-year-old Fiona Wylde grew up around water, so it's probably not surprising she's an elite water sport athlete.

CFHR hosts fundraiser auction July 11 for duo
CrossFit Hood River Athletes Regan Huckaby and Christine Wells are headed to the world championship of CrossFit competition, the CrossFit Games, at the end of July in Carson, Calif. The two are the first athletes from Hood River to qualify for the Games, which they did by advancing through highly competitive local and regional contests earlier this year.
Suffice to say, the 2014 Gorge wind season has been nothing to scoff at so far. May and June have performed more like July and August, and were highlighted by the now famous "Big Tuesday" (June 3). Locals who have been windsurfing in the Gorge for 20+ years agree, it was one of the biggest days they have ever seen.
Young golfers ages 8-13 invited to join new program
In an effort to get more kids involved in the sport, Hood River's Indian Creek Golf Course has formed a youth team to participate in the nation-wide PGA Jr. League Golf program. The program is open to players ages 8-13 and is run similar to Little League baseball and softball, with contests held between teams based from neighboring courses. Mark Gradin, Indian Creek's director of Instruction and Player Development, says the Hood River team currently has a full team of 16 players, but if he can recruit more kids he'll gladly form a second team.

Hood River artist and metal sculptor C.J. Rench and his team unveiled the final product of several months of hard work and collaboration over the weekend in Seattle, Wash., where a 22-foot high, 11,000-pound structure was pieced together in the city's Jefferson Park. The project, called Red Bull Skate Space, is a joint effort between Rench, Red Bull and professional skateboarder Torey Pudwil. In addition to its appeal as a bright and cheerful piece of public art, the work is and is designed to be interactive and, in particular, to be skateable.
Series continues July 19 with national slalom race
Elks Charity Golf Tourney June 28 benefits student scholarships; Mt. Adams Country Bicycle Tour is June 28; Sternwheeler 5K/10K is Saturday; Catch Maryhill Festival of Speed
Matt Klee's philosophy in life was simple: Find things that make you happy, and do them as often as possible.
Three events scheduled over the next month
Huckfest: June 25-29

The Maryhill Festival of Speed returns to the Gorge next week, June 25-29, for five days of hair-raising downhill skateboard and street luge action on the world-renowned Maryhill Loops Road. The annual event has become known by adrenaline junkies the world over as one of the best races, and the absolute best venue, on the International Downhill Federation's World Cup circuit.
Skate contest Saturday; Motorcycle event this weekend; more
The Fourth of July holiday will limit access to Port of Hood River property beginning Thursday, July 3, when the Hood River Eye Openers Lions Club begin setting up its fireworks display just west of the mouth of the Hood River.

Pair races to raise awareness for child sex trafficking foundation
The "Mirage" points its bow at something all too real: the horrors of child sex trafficking.

Nearly 350 runners and walkers packed the streets of downtown White Salmon Saturday morning for the seventh-annual White Salmon Backyard Half Marathon.

The Gorge Roller Girls hosted Atomic City Saturday night at Hood River Valley High School in their final bout of the season, and for the many hundred fans who have followed the team through its first two years of competition since being formed, this was the bout to end all bouts.