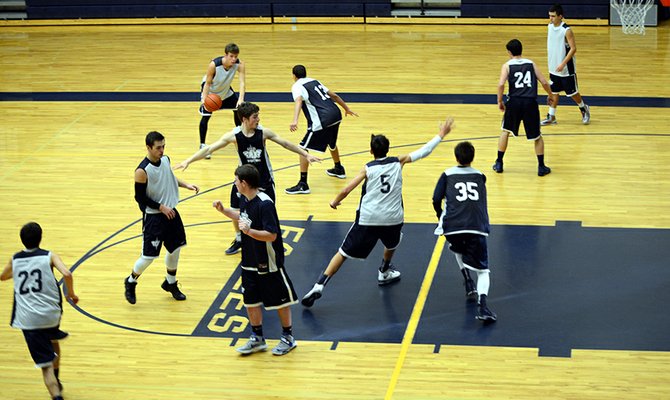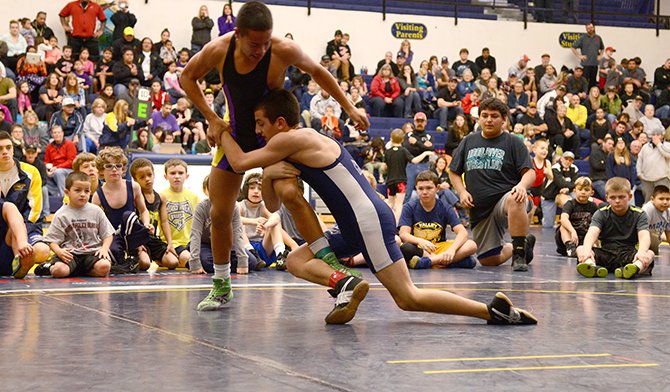 Ski Swap is Nov. 9; Little League community meeting Nov. 13
Trust, teamwork ingredients in Eagle soccer postseason success
The Parkrose Broncos stood little chance Tuesday evening against the steamrolling Hood River Valley Eagles varsity boys soccer team. Edgar Villegas struck first just 20 seconds into the game, bringing the home crowd to its feet and firing up the Eagles in what would end as a 7-1 pounding in the opening round of the 5A state championship.

In a recent move to combine forces and facilities, Hood River and Wasco/Sherman County Special Olympics programs have decided to merge into one Gorge-wide team to participate and compete in sports like bowling, basketball, skiing, bocce ball, track and field and swimming.

HRV girls hang tough, but can't match Wilson in 3-1 loss
Facing a do-or-die game Friday night, the Hood River Valley High School varsity girls soccer team ended its season with a 3-1 loss against the No. 22-ranked Wilson Trojans. The Eagles had home-field advantage for state championship tournament play-in game after finishing the regular season ranked No. 11.

Columbia River Conference announces All-League awards
With the exception of the varsity boys soccer team, which played a first-round playoff game Tuesday evening, 2013 fall athletics at Hood River Valley High School are a thing of the past. As is tradition at the end of each season, coaches from each of the four Columbia River Conference teams vote on the top athletes in their respective sports, who earn All-Conference honors.

Seven girls, two boys represent HRV at 5A cross country meet
In a repeat of last year's standings, Hood River Valley High School varsity girls cross country team finished in fifth place Saturday at the Oregon 5A State Championships. The Eagles had nine runners in Eugene for the race — seven varsity girls (Sascha Bockius, Lauren Robinson, Daisy Dolan, Sophia Marble, Kailee McGreer, Denali Emmons and Althea Dillon) representing the Columbia River Conference championship team and varsity boys runners Ricardo Castillo and Justin Crosswhite, who qualified for the race individually.

Winter sports are coming up fast, and sign-ups for many have already begun. Below is a selection of opportunities for Hood River youth during the "indoor sports season."
HRVHS Winter Sports Night is Nov. 6; more
The 3 pound, 6 ounce pins put up a heck of a good fight at Hood River's Orchard Lanes last week.

In its first year as a varsity program, Hood River Valley High School water polo players and coaches are celebrating what they're calling an amazing season of progression in the Mount Hood Conference.

Port summarizes 2013 rec. season
Many Gorge residents celebrated, or cursed, this summer as one of the windiest in history.

HRV boys host playoff first round Nov. 5, 6 p.m. at HRVHS
Talk about going out with a bang …

5A No. 11 ranking placed team in home play-in game Friday night vs. Wilson
Claiming the outright Columbia River Conference title Tuesday evening with a momentum-building 3-1 win at The Dalles-Wahtonka, the Hood River Valley High School varsity girls soccer team closed the regular season with a 4-0-2 CRC record and a 5A No. 11 ranking.
CSRT introduces youth FreeRide program; Local Special Olympics fundraiser coming soon; Sign up now for youth basketball programs

Nine Hood River Valley High School cross country runners extended their season another week by qualifying for the 2013 5A State Championships at Lane Community College in Eugene.