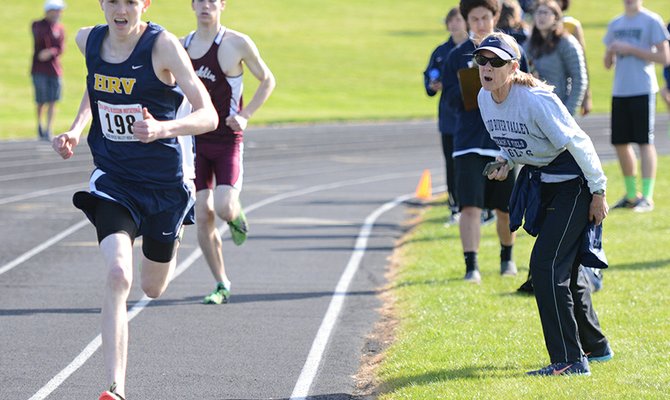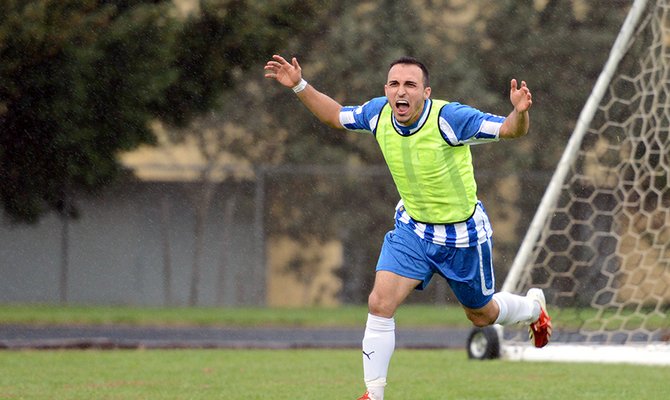 Varsity boys lacrosse stomps Hillsboro; Meadows hosts HRAD April 6; Girls lacrosse clinic is April 14
In a matchup between two of the state's top-ranked softball squads, Hood River Valley High's Erika Enriquez hit a clutch game-winning RBI double to help lead the Eagles to an exciting 5-3 come-from-behind win Tuesday at Gladstone High School.
With spring break in the rear view, Hood River Valley High School track and field is transitioning from its early season outlook to a more focused mindset of preparing for the all-telling Columbia River Conference championships, just six weeks away as of this weekend.
Late season storms bring SWE to 93% at Mt. Hood
Fantastic February transitioned into marvelous March on Mount Hood, and as this winter's erratic attitude improved dramatically from depressing December, it delivered enough snow by the start of spring to end in an almost average April.

HRV sophomore leaves home to chase dreams at ski academy
For 16-year-old Montana Kurahara, the end of the winter season means the end of an experience of a lifetime. For about the last six months, the Hood River native has been attending the Sun Valley Ski Academy, a full-time school and training program for aspiring young ski racers in the idyllic setting of central Idaho's mountainous Sun Valley.
Along with its long list of not-so thrilling, but still perfectly respectable and worthwhile offerings like Paralegal Tutoring, Fundamentals of Wet Felting, Everything You Need to Know After Having a Baby and — the butt of many jokes but the bud of many musical careers — Band Camp, Hood River County Community Education is gearing up for its most exciting season, when instructors from all walks of life get to introduce local youth to the many world-class outdoor activities the region is blessed with.
League and tournament action at Hood River's Orchard Lanes has been nothing short of spectacular lately.
Invasive Species permits required
As paddlers and kayakers dust off their boards and boats and hit the water this season, the Oregon State Marine Board and Oregon Department of Fish and Wildlife want to remind craft users that Aquatic Invasive Species Prevention permits are required for not only motorized boats, but all non-motorized boats and paddlecraft 10 feet and longer. The rule includes any stand-up paddle board over that length.

Micah Engel had two home runs, including a walk-off grand slam in the sixth inning, to lead the Horizon Christian School baseball team to a 17-7 comeback victory Monday evening at Collins Field.

Coach Pero Lovrin likens the conquest of his U14 Hood River Strikers soccer team to the fable of David and Goliath. Competing in the state's most elite youth division — the National Premier League of Oregon — the group of 15 small-town boys battled against big city teams and premier clubs with long-running histories and much larger pools of star players to draw from.
Alan Ross and George Buck were "en fuego" on the friendly boards in last week's league action at Hood River's Orchard Lanes. Bowling in the Thursday afternoon Lads & Lassies league, Alan Ross punched out his first 600 series of the season. Alan racked up nice games of 212 and 207 on his way to a fine 607 series to finish the session 121 pins over his average.

Seventh-annual event kicks off Western Whitewater Championships
Names like Ram's Horn, Initiation and Balls-to-the-Wall hint at the caliber of some of the best- known rapids on the Wind River.
A first of its kind in Hood River County, the May 31 Hood 2 River Relay Race is a six-stage event starting on the slopes of Mt. Hood Meadows and ending at the Hood River waterfront, with stages of alpine skiing, cross country skiing, mountain biking, road biking, running and paddling in between.

The Hood River Valley snowboard team sent six riders to the state competition in Bend earlier this month to compete in banked slalom, boardercross, slopestyle and halfpipe contests.

Gorge Sailing Team quickly recruits full group for first season
Starting this year, sailing has been added to the long list of sports high school students in the Gorge can compete in during the spring season, and although it means a draw of potential athletes away from other school sports, a sailing team seems like a natural fit for a town famous for its reliable wind and the mighty Columbia River out the front door.