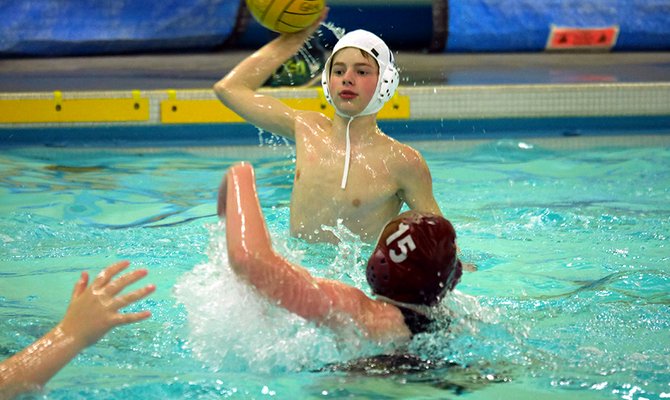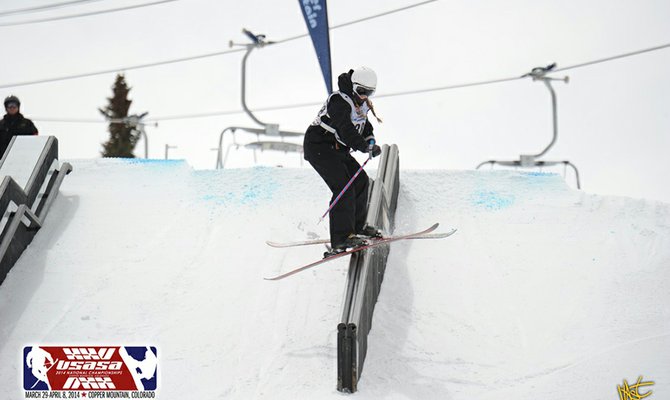 Along with its long list of not-so thrilling, but still perfectly respectable and worthwhile offerings like Paralegal Tutoring, Fundamentals of Wet Felting, Everything You Need to Know After Having a Baby and — the butt of many jokes but the bud of many musical careers — Band Camp, Hood River County Community Education is gearing up for its most exciting season, when instructors from all walks of life get to introduce local youth to the many world-class outdoor activities the region is blessed with.
League and tournament action at Hood River's Orchard Lanes has been nothing short of spectacular lately.
Invasive Species permits required
As paddlers and kayakers dust off their boards and boats and hit the water this season, the Oregon State Marine Board and Oregon Department of Fish and Wildlife want to remind craft users that Aquatic Invasive Species Prevention permits are required for not only motorized boats, but all non-motorized boats and paddlecraft 10 feet and longer. The rule includes any stand-up paddle board over that length.

Micah Engel had two home runs, including a walk-off grand slam in the sixth inning, to lead the Horizon Christian School baseball team to a 17-7 comeback victory Monday evening at Collins Field.

Coach Pero Lovrin likens the conquest of his U14 Hood River Strikers soccer team to the fable of David and Goliath. Competing in the state's most elite youth division — the National Premier League of Oregon — the group of 15 small-town boys battled against big city teams and premier clubs with long-running histories and much larger pools of star players to draw from.
Alan Ross and George Buck were "en fuego" on the friendly boards in last week's league action at Hood River's Orchard Lanes. Bowling in the Thursday afternoon Lads & Lassies league, Alan Ross punched out his first 600 series of the season. Alan racked up nice games of 212 and 207 on his way to a fine 607 series to finish the session 121 pins over his average.

Seventh-annual event kicks off Western Whitewater Championships
Names like Ram's Horn, Initiation and Balls-to-the-Wall hint at the caliber of some of the best- known rapids on the Wind River.
A first of its kind in Hood River County, the May 31 Hood 2 River Relay Race is a six-stage event starting on the slopes of Mt. Hood Meadows and ending at the Hood River waterfront, with stages of alpine skiing, cross country skiing, mountain biking, road biking, running and paddling in between.

The Hood River Valley snowboard team sent six riders to the state competition in Bend earlier this month to compete in banked slalom, boardercross, slopestyle and halfpipe contests.

Gorge Sailing Team quickly recruits full group for first season
Starting this year, sailing has been added to the long list of sports high school students in the Gorge can compete in during the spring season, and although it means a draw of potential athletes away from other school sports, a sailing team seems like a natural fit for a town famous for its reliable wind and the mighty Columbia River out the front door.
Keuchmann, Hay lead team in opening contests
With the goal of maintaining numbers and re-establishing enthusiasm for the sport at the high school level, the Hood River Valley High School golf team is taking its early season scores in stride, focusing instead on individual growth and the future of the program. The team, led by first year head coach Mark Gradin — also Indian Creek Golf Course's director of instruction — has just three girls and a handful of boys, several of whom are first-year players.
Miranda Starr and Maddy Graham won in singles action and duos of Ellie Webb/Olivia Newcomb, Camaryn Chambers/Eva Kahn and Annelise Acosta/Vanessa Olivas scored wins for the Eagles last week in the team's home dual against Parkrose. The overall tally gave HRV the 5-3 win going into this week's spring vacation.
The Horizon Hawks bounced back from a 5-3 first game loss with a 10-1 slugfest to split a home doubleheader against Western Mennonite of Salem Saturday at Collins Field. Playing in glorious spring conditions, the Hawks, now 2-1 in their nonleague schedule, managed five hits but left seven on base and suffered the fate of a couple badly timed errors in the first of the two games. The score was tied 3-3 going into the seventh, when Horizon allowed two runs to give the visiting Pioneers the win.

Horizon Christian School's baseball team kicked off its season in a big way Tuesday with a commanding 11-2 win over the visiting Blue Jays of Portland Lutheran. The high-scoring game at Hood River's Collins Field got off to a stifled start as both teams worked out first-game jitters, but, for the Hawks at least, once they found an offensive rhythm it turned into a productive day at the ballpark.
Hood River Valley High School track and field got its feet wet in a four-way icebreaker meet Wednesday at Forest Grove. The varsity girls, led by first-place finishes from Jestena Mattson, Kassidy Davidson, Lauren Robinson, Sascha Bockius and Zoe Peterson, won handily over Forest Grove, Century and South Salem, while the boys faced stiffer competition and ended third overall, with Sebastian Barajas and Parker Kennedy the team's only event winners.