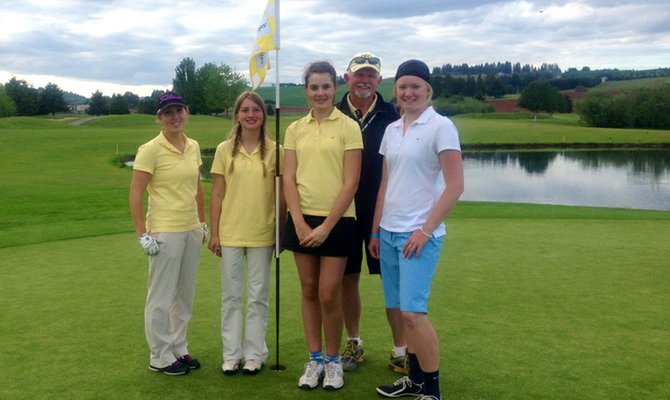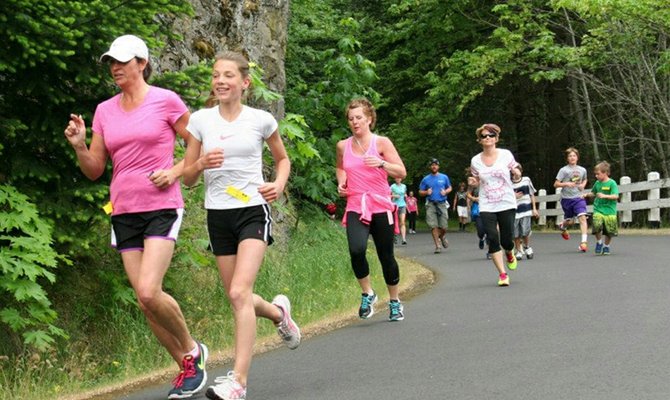 A key road win Tuesday at St. Mary's bumps the Hood River Valley High School varsity girls lacrosse team into a tie for third place in the Portland League.
Map details fishing sites, stocking schedule and tips for best results
The Oregon Department of Fish and Wildlife this spring introduced an interactive online fishing map and guide designed to help anglers find fishing locations all across Oregon, including in Hood River County.
HRV softball, baseball take on TDW in conference action
Hood River Valley's baseball and softball rivalry with The Dalles Wahtonka continued for the third game in as many days at home Tuesday afternoon.
Mountain bike series in Cascade Locks open to racers of all levels
Riders of all ages and abilities are invited to participate in the 2013 Gorge Short Track Mountain Biking Series in Cascade Locks.
Eagle Youth Soccer Camp; Competitve youth soccer tryouts
Hawks remain winless in league play; Track team preps for district meet
Horizon Christian School had a couple of more baseball comebacks last week, but they weren't enough for the Hawks to end their league losing skid.
Senior runner wins event, sets conference time-to-beat
Saturday's Summit Invitational track meet brought 12 teams from across central Oregon to Bend Saturday for one of the last major meets of the season before district and state championships later this month
On Port property, course is addition to recent biking and windsports access
If you are a fan of the popular and quickly growing sport of disc golf, the Columbia River Gorge is a great place to be. The Dalles, Hood River, North Bonneville and now, Cascade Locks, with the opening of The Locks Approach course, all have public disc golf courses.
HRV Baseball, softball teams battle head-to-head with The Dalles
The Hood River Valley High School varsity softball team played to a 3-0 win and a 4-1 loss on the road Saturday against The Dalles-Wahtonka.
Weekend race in Hood River, Wasco counties
The 2013 Rally America National Championship comes to the Gorge May 3-5 in the annual Oregon Trail Rally stage of the racing series.
Oregon Trail Rally, Round 3 of the Rally America National Championship, comes to Portland, Hood River and Dufur May 3-5.
Hood River Valley High School varsity girls tennis traveled to Hermiston Monday for a makeup meet against the Bulldogs; an earlier-scheduled meeting between the two teams was canceled due to bad weather

Boys and girls teams face must-win stretch of season
A hard-fought but disappointing 12-10 loss at home Tuesday against the Central Catholic Rams and a 9-5 win Thursday at Cleveland puts Hood River Valley High School varsity boys lacrosse in a tight spot as the regular season quickly comes to a close.
Hershey's Track Meet Saturday; Eagle youth soccer camp; Competitive Youth Soccer Tryouts; Dry Hollow Vineyard hosts Home At Last 3K/5K benefit ; Hawks baseball loses close game
Hood River Valley High School Track and Field went head to head against The Dalles-Wahtonka Tuesday afternoon on Eagle-Indian turf. Highlights below include a new school record in the discus, set by freshman Sebastian Barajas, with a distance of 149'8".
HRN @ Twitter
Events
Latest blog posts