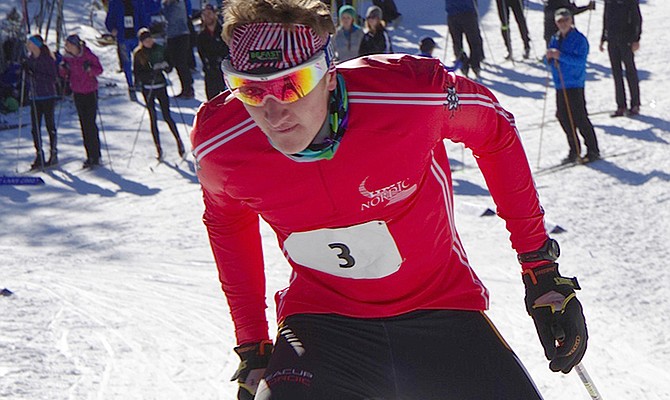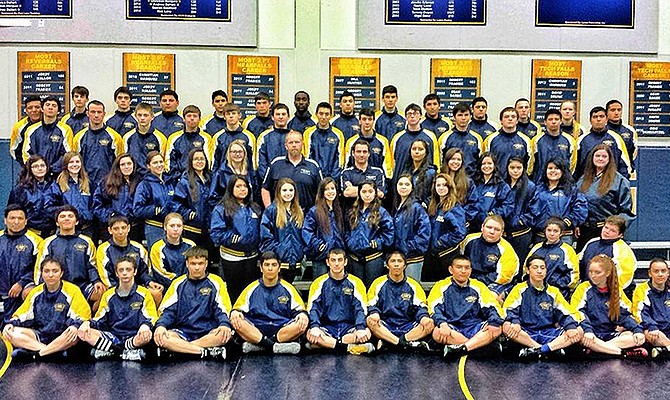 Although he might not seem it today, Hood River Mike Thompson was a big-time bruiser in his younger days. Wearing the number 69, Thompson was a notorious force on the football field in the early 1980s as an all-star defensive lineman for the Lewis and Clark Pioneers.

The annual Turkey Trot run and fundraiser drew more than 300 people to the Historic Columbia River Highway's Twin Tunnels Trail Thursday morning for a pre-meal Thanksgiving treat.

Ingrid Lerouche, Fiona Wylde finish one-two in AWT
Professional windsurfers Ingrid Lerouche and Fiona Wylde recently sent a statement to the rest of the windsurfing world that girls from the Gorge are not to be trifled with. When they're not traveling the world in search of wind and waves, the two reside in Hood River, and they represented their home waters phenomenally over the last several months as they competed in the 2014 American Windsurfing Tour.

Always a good measure of an encouraging start to the season, Mt. Hood Meadows Ski Resort had people cruising its slopes before Thanksgiving. Although limited to a small section of the resort's nearly 22,000 acres of terrain, the resort had two lifts (Buttercup and Easy Rider, along with the Magic Carpet) running over the weekend for "Preview Sunday," and with winter weather bringing a foot of fresh snow through the day, those who made the trip were treated to the first powder turns of the newly- christened season.

Yeah, Black Friday is the name associated with the day after Thanksgiving when avid shoppers arrive at their favorite store at o-dark-thirty seeking swinging deals on all kinds of stuff. What with all the pushing and shoving, they arrive home exhausted after a day of shop-until-you-drop spending.
HR wrestling fundraiser dinner Nov. 23; Turkey trot on Thanksgiving; more

Team graduates one senior, looks ahead to bigger and better next year
Hood River Valley High School varsity boys water polo capped its breakthrough season last weekend with a trip to the Oregon High School Water Polo Association's 5A state finals in Corvallis.
A whole lot of shaking was going on last week at Hood River's Orchard Lanes. First-round team action was completed in two bowling leagues. This is an important step in the season, as the winning teams have now qualified to bowl in their respective league championship final matches held at the end of the season.

Hood River Valley Swim Team competed in the PAC Fall Invitational Meet in Portland earlier this month at the Dishman Community Center Pool in Portland. Highlighting the HRVST Ospreys at the meet was 10-year-old Sarah Arpag, who took top honors in her age group by winning the Hi Point Award after finishing first in the 100 free and 200 free events and second in the 50 free and 50 breast.
Horizon Christian School is hosting its second annual Hawks Madness and Cake Raffle at 6:30 p.m. Friday at the school's Mark Boyden Gymnasium.

Hood River Valley High School water polo competed its breakthrough season over the weekend at the 5A Oregon High School Water Polo state championships.

Hood River Valley High School varsity boys soccer team defeats Woodburn 2-0 to claim first state soccer title in school history
In a thrilling end to a perfect season, the Hood River Valley High School varsity boys soccer team defeated Woodburn 2-0 Saturday to claim the 2014 OSAA 5A state championship and finish the season with an unblemished 18-0 record.
Hood river valley high school varsity boys soccer defeats Woodburn 2-0 to claim the school's first state soccer title.

In surely the biggest play of his career so far, Hood River Valley High School goalie Marco Cuevas stood face-to-face with Wilsonville Wildcat Garrett Bonell, with just 11 meters of frozen field between them.
Charlotte Severns was the No. 1 bowler in town last week after having an outstanding outing in the Wednesday afternoon senior Colts & Fillies league at Hood River's Orchard Lanes. Charlotte had the pins dancing every which way but loose and improved with every game, finishing up her series with a mighty fine scratch 210 game.