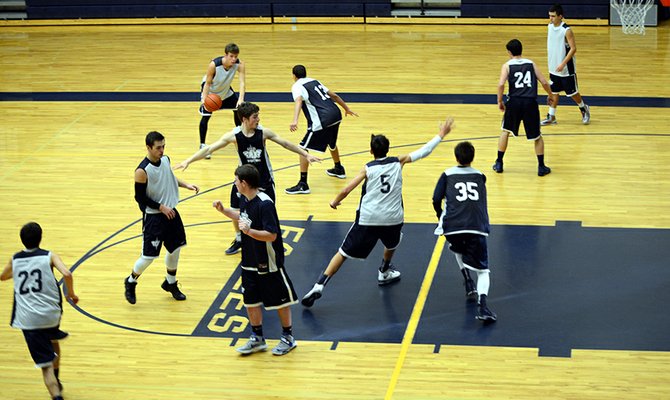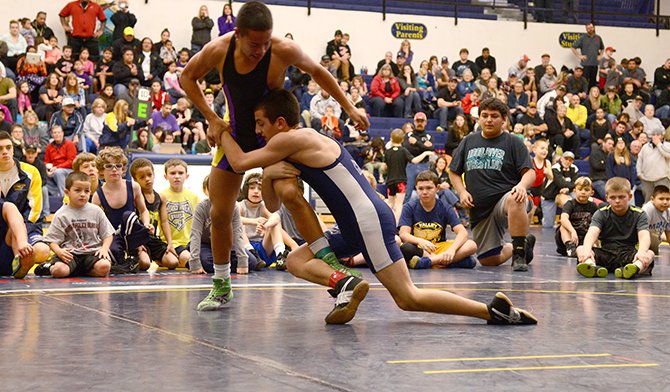 HRV alum and coach Sean Baker enters cage in Nov. 2 FCFF title fight
Representing Hood River in the arena of mixed martial arts fighting, Sean Baker travels to Spirit Mountain Casino Nov. 2 for a Full Contact Fighting Federation welterweight (170-pound) title fight.
Smooth finesse artist Jeremy Bloom crushed the sticks in the Tuesday Nite Mixed league at Hood River's Orchard Lanes, stringing 12 strikes in a row in his second game of the session, to notch his career third perfect 300 game.

The fifth-annual Columbia Gorge Marathon and Half Marathon brought a record-breaking field of more than 1,300 runners to town Sunday for what has become a nationally known event based from the Port of Hood River marina park.
The Hood River Valley Eagles varsity volleyball team concluded its season Tuesday evening with a 3-2 loss at The Dalles. The loss put the team at 3-8 in the conference and out of reach of a playoff berth, and although the team didn't end in the position it wanted to, those who will be back next season have a lot to look forward to.

Team senior night game vs. TDW Oct. 29, 5:45 p.m. at HRVHS
At this point in the season, claiming the Columbia River Conference championship isn't much of a surprise for the Hood River Valley High School varsity boys soccer team, but it's still cause to pause and celebrate before taking aim at its grander goal of bringing home the first state title in team history.
The Hood River Valley High School varsity girls soccer team fell short of claiming sole possession of the Columbia River Conference with a 1-1 tie at home Thursday against Hermiston.
Plenty in store for this weekend
For the third year in a row, Hood River sent two teams to the Gorge Youth Football League championship. Hood River was represented at the 3rd/4th and the 5th/6th grade levels in this year's finals, which took place last weekend in Stevenson.

The Hood River Valley swim team held its first meet of the 2013-14 season on Oct. 13 during the annual Diamond Fruit Invitational.
Hood River Valley High School water polo played a tough David Douglas squad last Tuesday evening in a home game at the Hood River Aquatic Center.
Just missing the elite Team of the Week at Hood River's Orchard Lanes were Rod Pratt and Mark Chabotte. Pratt rolled a nice 671 set in the first outing of the Thursday afternoon County league with a fine opening series capped by a big 255 game.
Team travels to Pendleton Saturday for district final
"Healthy and fired up," is how coach Kristen Uhler describes her varsity boys and girls cross country squads, as runners taper their training this week in preparation for Saturday's Columbia River Conference Championships in Pendleton.

In what has become an annual tradition at Hood River Middle School, the entire student body was outside enjoying a gorgeous fall afternoon last Friday for wellness activity day.
Hood River's eighth-grade middle school football team went 4-2 this season in what coach David Hough says was a "great season with a lot of guys learning the true meaning of 'team.'"
Four weekend runs offer fun for everyone
Saturday's Pumpkin Run starts at 9:30 a.m. (registration at 9 a.m.) at Parkdale's Rails End Park, with 5k and 10k distances offered.