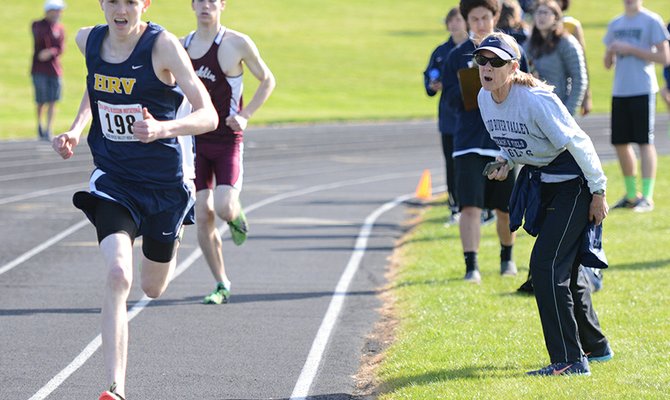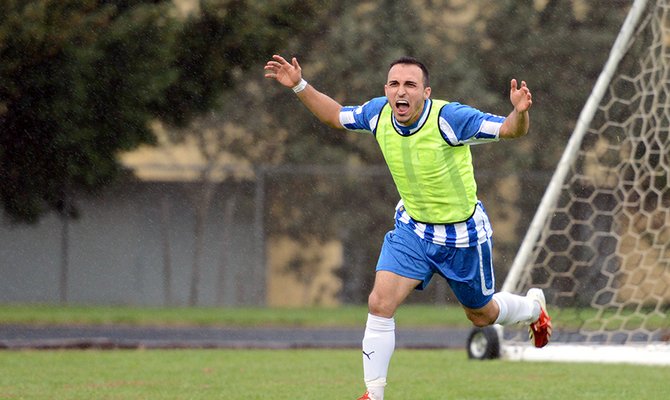 USA Triathlon recently announced its 2013 Elite Triathletes of the Year awards, and among the list of the nation's best and most promising triathletes is Hood River's Erin Jones.

Baseball, lacrosse, tennis host home contests Monday
This week's gorgeous sunny weather was an appropriate signal of the start of spring sports seasons, which are already well under way, and coaches and athletes are busy working out the kinks and establishing rosters in preparation for early-season contests just a few days away.

The 2014 Gorge Roubaix Cycling Race comes to The Dalles later this month, and after last year's highly successful inaugural ride, organizers are adding an extra day to the hybrid cycling event.
CSRT names standout racers; ICMGA season tees-off

Horizon basketball ends 25-2 season runner-up at 1A state tournament
Religious connotations seem appropriate for a basketball game featuring two Christian schools, an "Ark" and a pre-game prayer circle with both teams holding hands. For good measure, each roster had a Luke, one had a Matthew and there's no doubt Mark and John were represented somewhere in the sweltering Baker City High gymnasium Saturday night.

Lamer, Clark top individual results, teamwork leads to No. 2 finish
Skiers battled changing weather, high winds, low visibility and variable course conditions last week in the 2014 Oregon Interscholastic Ski Racing Association state championships at Mt. Hood Meadows.
First-round win paired Hawks with Crosshill Christian in Friday semifinal
BAKER CITY – Top-ranked Horizon Christian School shook off some first-quarter cobwebs Thursday and methodically dismantled third-ranked Imbler 67-47 in the opening round of the Class 1A state basketball tournament at Baker City High School.
Table tennis tourney March 16; Free junior golf clinic March 22

Hood River Valley High School ski team was at Mt. Hood Meadows all week for the 2104 Oregon Interscholastic Ski Racing state championships
Congratulations to the Flintstones trio for winning the championship of the Thursday County league at Hood River's Orchard Lanes. The championship was decided in a roll-off between the Flintstones and the first-half winners, the Pinbusters.
Local winter steelhead running now, spring chinook on
Yep, right now there are winter steelheads to be caught throughout the region, but all the chatter is about spring chinook, since managers pegged the Columbia run at 300,000. The big run has everyone from Astoria to Lewiston, Idaho, excited about catching and eating these scrumptious fish, which average 10-14 pounds and can tip the scale at 25 pounds or more.
Hood River County Forestry issued the following advisory this week:
Hood River Valley Swim Team sent team members ...

In a thrilling season finale Saturday night at the Memorial Coliseum, Hood River Valley High School wrestler Christian Marquez countered an outside single leg attempt, dug his toes into the mat and powered through the off-positioned Matt Hofenbredl of Dallas.