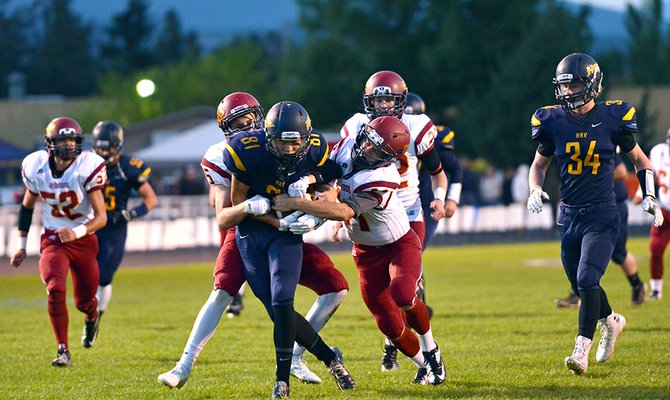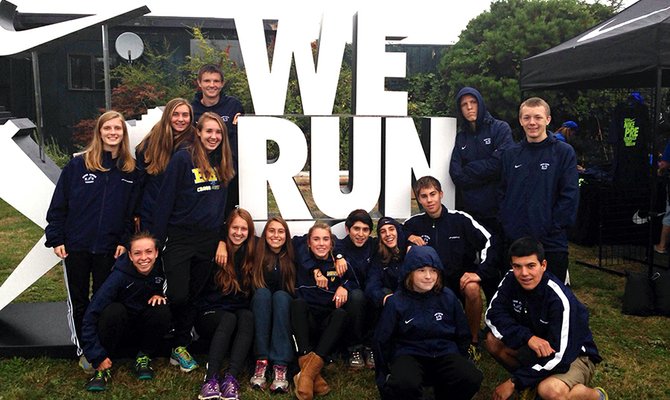 If crawling uphill through the mud under cover of barbed wire, leaping over flames, throwing spears, climbing ropes and walls, carrying buckets of gravel and being hurled out of control into a giant mud pit – all with physical penalties for non-completion – sounds appealing, you should consider signing up for next year's Pac West Spartan Race in Washougal.
When it comes to fishing the Pacific Northwest, Buzz Ramsey is something of a virtuoso, and even though his most recent edition of Outdoor News offers tips to maximizing fall-run salmon fishing success quite a ways downstream of Hood River, at the mouth of the Columbia, his column is relevant and extremely encouraging for the many Gorge-area fishermen and women who excitedly await the arrival of these great fish.
Rescheduled from two weeks ago due to lack of wind, the Bridge of the Gods Kitefest Blowout race from Stevenson to Hood River will, wind willing, take place Saturday (backup wind day Sunday).
If international acclaim and recent nods in such publications as Sunset Magazine, National Geographic and The New York Times weren't enough, here's more proof the Gorge is a desirable place to visit: the upcoming Bridge of the Gods Marathon and the Roy Webster Cross Channel Swim are both filled to capacity.

Changes include new league, player tracking
Hut, hut, hot.

Athletes represent CrossFit Hood River on global stage
Christine Wells and Regan Huckaby can grant themselves a much-deserved break from training for the rest of summer, although neither is likely to do so.
With the addition of "Kleeway" – a proposed new trail named after the late Matt Klee – congestion issues on the popular Seven Streams Trail should be greatly alleviated.
Sports slideshow Saturday at Hood River Hostel; Bernie Fagan Soccer Camp runs next week; Youth tennis camps coming up

At Gorge Paddle Challenge, one competitor will be two
Matt and Hunter make a great pair.
Young baseball players in the Gorge have two different opportunities to continue the spring and summer seasons into the fall, and although the philosophies behind the programs differ, the objective remains the same: keep kids playing baseball as far into the year as possible.
The Columbia Gorge Racing Association is gearing up for a busy next few weeks of sailing in Cascade Locks.
Youth football start soon; Indian Creek hosts two good-cause golf tournaments; more

Downwind Blowout race rescheduled for this weekend
Fueled by steady thermal winds and sizzling summer temps, the 14th annual Bridge of the Gods Kite Fest brought hundreds of kiteboarders and spectators to the Stevenson waterfront over the weekend for two days of friendly but fierce freestyle competition.

Wrestlers return from Nationals, Redneck camp
Hood River Valley High School wrestlers Andrew DeHart, Christian Marquez, Max Lane, Steven Swafford and Jessica DeHart made the long journey east to Fargo, N.D., this month to represent Hood River and the Oregon National Team at the 2014 USA Wrestling Freestyle and Greco Roman national wrestling tournaments.

The Columbia River in front of the Hood River Event Site was swarming with activity last weekend, as sunny weather and solid wind brought out the masses to play on the water and enjoy the classic summer conditions the Gorge is famous for.