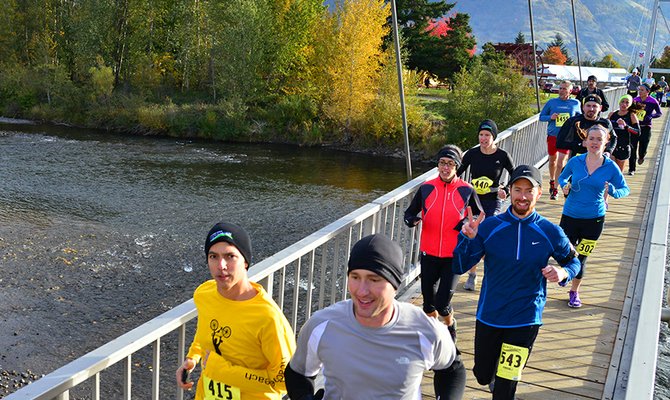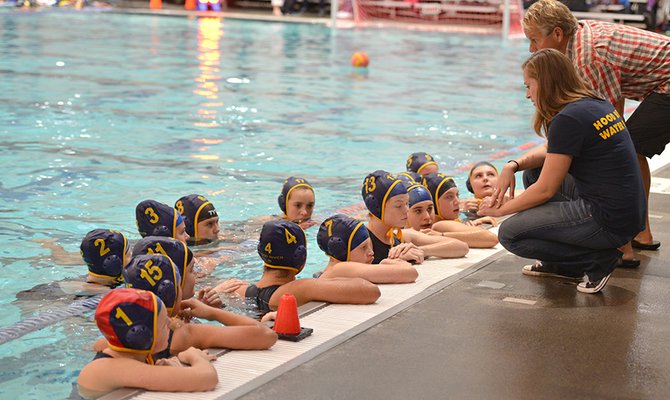 In one word: Stacked.

September is harvest time for salmon and steelhead along the Mid-Columbia, and with huge numbers of Chinook, Coho and Steelhead migrating up the Columbia River past Hood River and The Dalles, now is your chance to capture one of these monster fish.
First home game is Sept. 12 vs. Madison
The Hood River Valley High Eagles' varsity football team is beginning the season with an upbeat attitude and high hopes for success on the field, and with a good number of experienced players returning, those high expectations have a good chance at coming to fruition.

Although too modest to admit, Kristen Uhler is truly irreplaceable. As a lifelong athlete and 27-year coach and educator at Hood River Valley High School, her friendly but fiercely-focused approach has inspired thousands of student athletes who passed through her grasp in a way that only someone who genuinely practiced what she preached could.
Cyclocross racing returns to in a couple weeks for two days of lung-burning action around the campus of Hood River Valley High School. The annual bike race, called Double Cross, runs Sept. 13-14 and has historically attracted hundreds of riders from around the region who are just gearing up for the Northwest's fall and winter cyclocross racing scene.
PCT Days this weekend; Hall of Fame golf tourney benefits HRV athletics
Undeterred by the distance (1.1 miles) or water temperature (average of 69 degrees), almost 500 hardy swimmers from around the world will again take the plunge this Labor Day during Hood River's 72nd annual Roy Webster Cross-Channel Swim.
Windance hosts end-of-season party; Rural Rampage adventure race is Sept. 7; more

Joyful, exceptional, irreplaceable, inspirational, unforgettable … and absolutely one-of-a-kind, Ellen Dittebrandt leaves behind a vast and saddened network of confidantes who will remember her spirit, determination and moxy for the rest of their lives.

Brandon Bertram will replace long-time coach Kristen Uhler
Hood River newcomer Brandon Bertram has truly nailed the concept of hitting the ground running. The 30-year-old Fargo, N.D. native moved to town a few weeks ago and is already over his head, literally, with his new job.
Complete results are as follows for the Aug. 16 Mount Hood Meadows Uphill Challenge. Results are listed youngest to oldest, runner, home town (if available), time and age group.

Connor Baxter and Annabel Anderson stepped to the top tier of the podium, popped a couple corks, shook vigorously and had the pleasure of covering their fellow racers with Champaign Sunday evening after two ferocious and exhausting days of racing.

Bruce Peterson proved unbeatable in all but one race day this season on his way to yet another Gorge Cup windsurfing series overall title. The Sailworks owner and proverbial slalom racing guru ended the summer series with five wins out of six days of racing, just missing a clean sweep of the field with a runner-up finish to second place overall sailor MacRae Wylde, who won six heats in the two-day US Windsurfing National Slalom Tour to win that event.
The community can see Hood River Valley High School fall sports teams up close for the first time on Aug. 22 with the annual Blue-Gold Night.