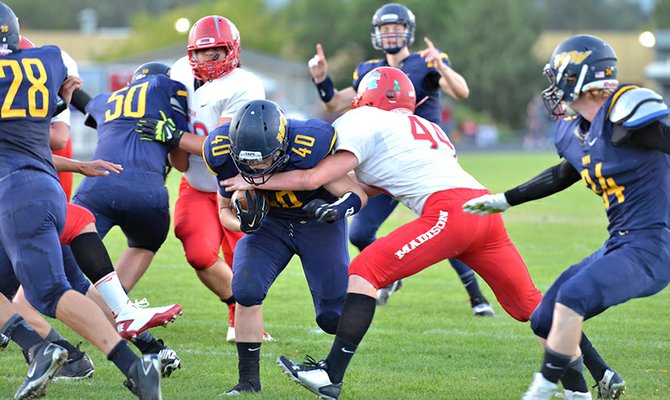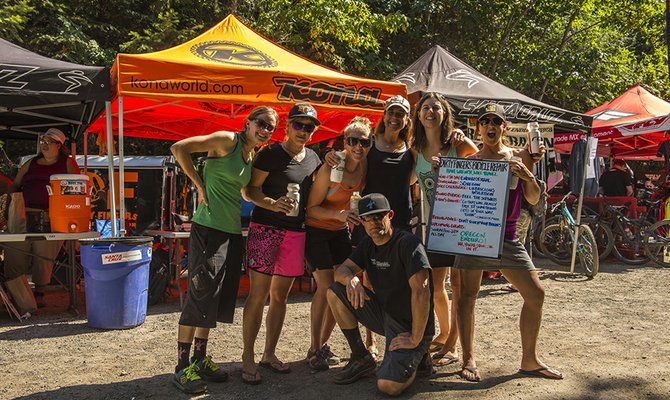 Hood River Middle School defeated The Dalles Middle School in a nail-biting league final that went to shootouts after a 4-4 tie.

The 2014 Bridge of the Gods Kitefest in Stevenson is set for next weekend, with the pro contest July 25, the amateur event July 26 and the Blow-out July 27. In its 14th year, the event is touted as the longest-running amateur kiteboarding competition in the country, and has successfully served as a platform for many young men and women aspiring to climb the ranks of the sport from amateur to professional.

Team holds its own against all-star squads from California, Michigan and New Jersey
The BSC Strikers U14 boys soccer team was in North Carolina last weekend, where they represented Hood River at the 2014 National Premier League Tournament.
All HR County Forestry trails closed to OHV use; Indian Creek hosts Bob Hanel Memorial tourney; Youth summer running group meets twice a week; Veatch plays part on U18 state champion team

Although the trip was focused on fostering cultural understanding and appreciation between high school students of Oregon/Washington and Japan, the goodwill mission didn't stop Hood River Valley wrestlers Andrew Dehart and Max Lane from knocking a few heads while they were abroad.
A busy summer at the Hood River waterfront continues this weekend with two wind-related events, and if forecasts hold true, they'll escape the occasional "if you schedule it, it won't blow" curse.
Due to extremely dry and hot weather conditions on the east side of the Mt. Hood National Forest, officials have issued public use restrictions effective Friday, July 11.
Managers say biking, disc golf probably not a good fit for the resort
Mt. Hood Meadows Ski Resort announced with enthusiasm last week that it has been granted a summer operations permit from the U.S. Forest Service. Starting with two one-day events this August, Meadows will be allowed to run limited summer operations for the first time in the ski area's 46- year history.

Heart, Strength, Tenacity: Seventh Kiteboarding-4-Cancer unifies with wind and water
The wind gods smiled on the Hood River Event Site Saturday afternoon. Despite a less-than-favorable forecast, the wind kicked in at about noon, increased throughout the day and blew strong and steady for several hours, giving the 154 participants of the 7th annual Kiteboarding- 4-Cancer fundraiser a full afternoon of sunny skies and steady wind to make this year's sixhour endurance race one of the best and most competitive in event history.

While many girls their age are relaxing in the sunshine, hanging out with friends, sleeping-in and catching up on the latest Zac Efron movies, Josee Claxton and Maddie May Lewis have been spending their summer vacation taking care of their animals, training and traveling the Northwest to compete in the summer rodeo and barrel racing circuits.
After the results of this week's semifinal round, the final match of the 2014 World Cup will be a battle between the European powerhouse Germany, and Argentina, led by global superstar Lionel Messi.

Columbia Gorge Racing Association (CGRA.org) hosted the annual Laser Gorge Blowout race from its headquarters in Cascade Locks to the Hood River bridge Thursday (official results unavailable as of presstime Friday morning).
2014 class: two teams and five individuals
The Hood River Valley High School Athletic Hall of Fame Committee recently announced its list of inductees for the 2014 class. Among the athletes being honored for their past accomplishments are five individuals and two teams from HRVHS and one individual from Cascade Locks High School.

Organizers of the Kollas-Cranmer Memorial Run were pleased, but apologetic, after the conclusion of this year's July 4 event. A record number of regestered participants – 387 runners and 118 walkers – turned out for the annual tradition, making it the best-attended run since records were started in 1975.