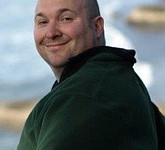 Kevin Patrick Walters was born in The Dalles, Ore., on March 2, 1975. He grew up in Hood River and Yamhill; and most recently lived in McMinnville. He passed away on Jan. 25, 2015. He graduated in 1993 from Yamhill ...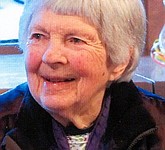 Bless the Lord, of my Soul. Let all that is within me bless His holy name. Ps. 103:1 Anita June Nevin, 91, entered her eternal home on Jan. 24, 2015, surrounded by her loving family at her home in Hood ...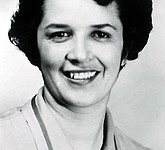 Former Hood River resident Elisabeth Ione Dallmann passed away Jan. 19, 2015, peacefully at her home in Madras, Ore., at the age of 94. She was born Dec. 13, 1920, in Grand Rapids, Minn., the eldest of five children born ...
Michele Alberry, 46, passed away Jan. 25, 2015, in her sleep at her home in The Dalles, Ore. She was born the older of two daughters on May 6, 1968, in Manhassett, N.Y., to Nancy and George Garland. Michele grew ...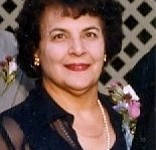 Wilma Rachel Spengler, 78, passed away Dec. 30, 2014, at the West Linn, Ore., home of her youngest son, surrounded by family. Wilma is survived by her sons, Christopher Spengler, of Hood River, Ore., and Timothy Spengler and his wife, ...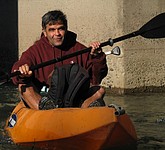 John Michael "Paco" Stancati, 57, passed away Jan. 22, 2015, at Providence Hood River Memorial Hospital in Hood River, Ore. He was born June 9, 1957, in Bay Shore, N.Y. John always enjoyed the outdoors and being adventurous. He started ...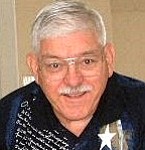 Fredrick Neil Hogg, 72, passed away on Jan. 8, 2015. He was born Oct. 18, 1942, in Long Beach, Calif., to Frederick and Margaret Hogg. Fred grew up in Long Beach before moving to Fullerton, Calif., where he attended Fullerton ...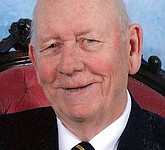 John Forrest Marker, 77, passed away surrounded by friends and family Jan. 15, 2015, at his home in Mount Hood, Ore. John was born Feb. 26, 1937, to Roy A. and Twila A. (Reynolds) Marker in Marienville, Pa. John graduated ...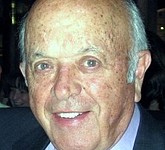 Vernon Lee Bowlby, of Corvallis, Ore., passed on to be with the Lord on Sunday, Jan. 11, 2015, surrounded by his loving family in his home. He fought a long and courageous battle with LMS cancer. A celebration of life ...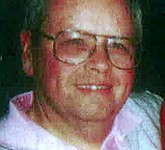 Richard John "Dick" Lamm passed away Jan. 2, 2015, at the Crescent Health Care facility in Yakima, Wash., after many strokes and lengthy illnesses. Dick was born Dec. 18, 1943, in Hood River, Ore., to John and Elsie Lamm. He ...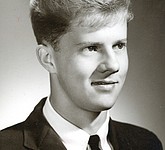 Clarence Edgar Bridgeman Jr., 68, passed away at his home in Carson, Wash., on Jan. 12, 2015. He was born Nov. 28, 1946, in Bloomfield, Iowa, to Mary (Garmon) and Clarence Edgar Bridgeman Sr. Clarence graduated from McKenzie High School ...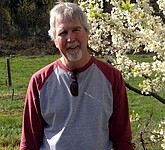 LeRoy Nickerson, 64, passed away on Saturday, Jan. 10, 2015, on a farm just outside of Hood River. It was not clear at first what caused his death - a medical condition or a tractor accident. The medical examiner determined ...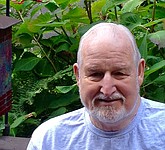 Daniel Kent Fellows, 81, passed away Jan. 8, 2015, peacefully in his home in Vancouver, Wash. Daniel "Boonie" was born March 17, 1933, in State College, Pa., to Robert and E. Marie (Hunter) Fellows. Daniel graduated from State College High ...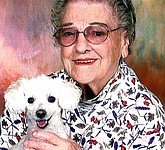 Betty Louise Connelly, 87, passed away Jan. 10, 2015, in Salem, Ore. She was born Sept. 8, 1927, in Kalamazoo, Mich., to Oscar Alonson and Anna Alice (Hoard) Rich. She married T. Daryl Connelly on June 20, 1946; he preceded ...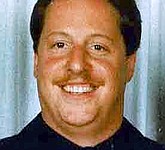 David Dennis "Dave" Arnold, 48, passed away Dec. 29, 2014, at his home in Portland, Ore. Dave was born Oct. 1, 1966, in Portland, Ore., to Larry L. Arnold and Mari Beth Arnold (now Bohne). Dave spent his grade school ...