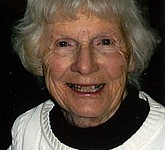 Nadene Janes passed away Nov. 23, 2015, into the presence of the Lord and Savior surrounded by family. Nadene was born March 15, 1924, in Fort Madison, Iowa, to Stanley and Margaret DeRosear. At age 4 she moved to Hood ...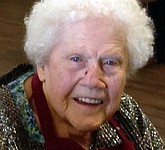 Carol Gladys Picking, 87, passed away Nov. 22, 2015, at Samaritan Evergreen Hospice Hospital in Albany, Ore. Carol was born Feb. 7, 1928, in Hood River, Ore., to Erwin and Clara Lippman. Carol graduated from Odell High School in 1946, ...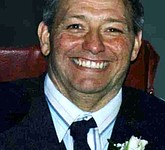 Wayne Douglas Huskey went home to be with his Lord on Oct. 22, 2015. He was born July 29, 1945, to John W. and Mabel J. Huskey, second youngest of 11 children. Wayne made his mark in this world from ...
Fred Kurzweil, devoted husband of Irene (Aikin) Kurzweil, loving father of Fred S. Kurzweil, and grandfather of Jennifer J. Kurzweil, died on Nov. 15, 2015, at his nursing home, "Home Sweet Home," in Hood River, Ore. Fred was born in ...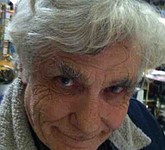 William E. Delaney, "Spike," 71, died Nov. 10, 2015. He was preceded in death by his mother and father; his wife, Debbie; daughter Heather and baby son. He is survived by his son Scott Delaney; sisters Marry Jarvis, Maggi Rosenburg ...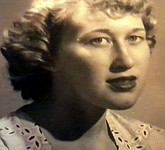 Janet Maxine Peterson, 84, passed away Nov. 15, 2015, at Providence Portland Medical Center in Portland, Ore. She was born Oct. 17, 1931, in The Dalles, Ore., to Alfred and Gladys Kohlor. Janet graduated from The Dalles High School in ...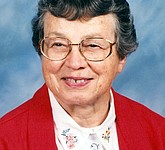 Ellen C. Routson, 92, passed away Oct. 17, 2015, at The Springs in The Dalles, Ore. Ellen was born April 17, 1923, to Harry and Alyuna Routson in Parkdale, Ore. She was one of five children. She went to school ...
Viola McDowell Pellegrini, 96, passed away peacefully Oct. 23. 2015, at Parkhurst Place in Hood River, Ore., with family by her side. Viola was born Jan. 20, 1919, to Robert and Effie McDowell in Mt. Ida, Ark. She was one ...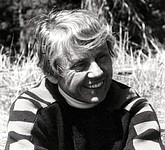 Kate Rogers McCarthy was born in Portland, Ore., June 17, 1917, to Homer and Elizabeth Smith Rogers. She died at home in Parkdale of natural causes Nov. 3, 2015. Kate's father settled on land 4 miles south of Parkdale in ...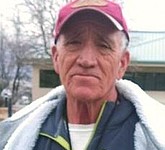 Fortunato Pacheco Muro, 69, passed away Sunday, Nov. 8, 2015, at his home in Odell, Ore., surrounded by his family. Fortunato was born Oct. 14, 1946, in San Nicolas (Colotlan), Jalisco, Mexico, to Remijio Pacheco and Zenaida Muro. He had ...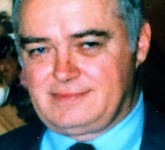 Robert Wm. Harkins, M.D., J.D., born Sept. 19, 1935, in Jersey City, N.J., died at Eastern Maine Medical Center in Bangor, Maine, on Nov. 8, 2015. Robert was predeceased by his parents, Joseph and Helen Harkins; grandson, Jack Skakel; and ...
John McLean was born March 4, 1931, in Willapa, Wash. He died by his own hand on Oct. 26, 2015, at the age of 84. He left a note for his family which said he was tired of old age ...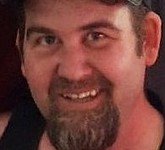 Dustin James Hinkley, the oldest of four sons born to David and Janet (Slack) Hinkley, was born on Nov. 19, 1976, and passed away Oct. 11, 2015, at his home in Parkdale. Dustin was born in Hood River and attended ...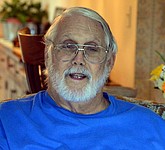 Eugene Albert "Gene" Mielke Jr., 69, died Oct. 28, 2015, at Providence Portland Medical Center in Portland, Ore. Gene was born March 1, 1946, to Eugene Albert Mielke Sr. and Anna Margaret Aron in Visalia, Calif. In June of 1968 ...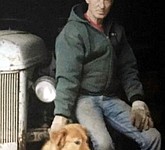 Robert (Bob) Rosenburg passed away in Providence Hood River Memorial Hospital on Oct. 27, 2015, from complications attributed to cancer. He was born on Jan. 9, 1930, in San Jose, Calif., to Sven and Dagmar (Groth) Rosenburg. As a young ...