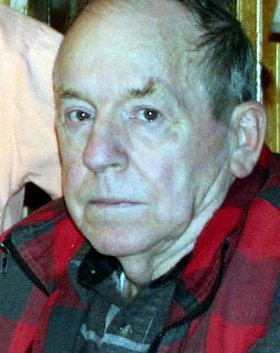 Vernon Clyde DeHart
September 29, 1938 - March 3, 2009
Vernon Clyde DeHart was born in Needmore, N.C., Sept. 29, 1938. He passed away peacefully at his home in Tumwater, Wash., March 3, 2009, with family at his side.
He is survived by his wife of 46 years, Mitsuko DeHart; children, Jesse How-ards, Della Bryant, Marcie Haase, Leslie Howards and Charles DeHart; siblings, Robert DeHart, Cleo Weseman, Rozell Winston, Buster DeHart, Wendell DeHart and Stanley DeHart; several grandchildren, great-grandchildren, brother- and sisters-in-law, nephews and nieces.
He was preceded in death by his parents, Verlin E. and Martha J. Breedlove DeHart; three infant brothers: Lyle, Ruben and Gene; brothers Roy, Troy and Bruce; and sisters Maxine Goodenough and Leah Roark.
After graduating from Wy'east High School in 1956, he joined the U.S. Army Special Forces, where he served one tour of duty in Korea and two tours of duty in Vietnam as a helicopter pilot.
He retired after 25 years of dedicated military service to return to Parkdale, Ore., and start his second career: owning an orchard. His second retirement led him to Tumwater, Wash., where he lived the rest of his years. He will be sorely missed by family and many close friends. Vernon, we love you.