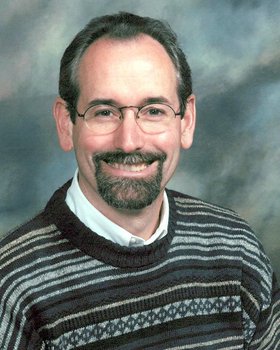 John "Jae" E. Allen
February 18, 1947 - March 16, 2009
John "Jae" E. Allen passed away March 16, 2009, peacefully at home. Born and raised in Hood River, Ore., John was active all his life in theater, music and nonprofit organizations.
Born Feb. 18, 1947, to Edward Allen and Bertha Goe Allen, John (known to his friends and colleagues as "Jae") attended Hood River High School, earned his undergraduate degree at Linfield College, and his master's at the University of Arizona. His master's degree in administration brought his organizational skills and passion for nonprofits to the forefront of his work.
His work life included running nursing home facilities in Seaside, Silverton and Portland, being an administrator for churches and organizations such as New Avenues for Youth, and quality manager for Central City Concerns.
John was also a "relief" foster parent with Boys & Girls Aid Society, taking in foster children on short-term basis, and was an active volunteer with various AIDS projects: Our House of Portland, and Rooms for Peace, to name only a few.
To balance the organizational side of his nature, Jae was active in community theater, ballroom, tap and square dancing, and choral music, singing in various choirs; including Satori Men's Chorus.
Jae had a heart for helping others. It was not unusual for him to put himself aside to reach out to a friend or acquaintance who was suffering from a major illness, undergoing a medical procedure or just otherwise needing support, and provide assistance.
No matter the activity or organization, his mission was bringing unity out of discord, always with a sense of peace at his core. He was a multifaceted man who will be missed by many.
John is survived by his father, Edward Allen; brother, Thomas Allen; nephew, Ed Allen; and numerous aunts, uncles, cousins and their families.
A memorial service will be held April 26 at 3 p.m., at Bethlehem Lutheran Church, 1244 N.E. 39th Ave., Portland, Ore.
Arrangements are under the direction of Gardner Funeral Home, 509-493-1323.