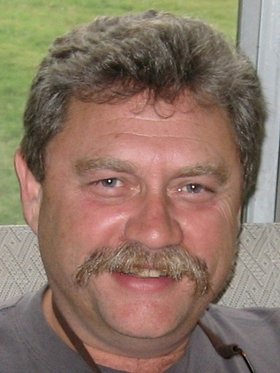 Michael "Mike" Lynn Snodgrass
October 15, 1954 - April 4, 2009
Michael Lynn Snodgrass passed away April 4, 2009. He was born in Prosser, Wash., on Oct. 15, 1954, to Ray and Mary Snodgrass. He was the second of four children and grew up in Parkdale, Ore., where he attended Hood River Valley High School.
He later made his home in Portland, Ore., with his three daughters and was the owner of his own business, First Funding Group Equipment Financing.
Mike was a loving father who spent most of his time coaching his daughters' sports teams when they were younger. He was also an avid 49er fan and a Harley rider who enjoyed boating, cooking, and making others laugh.
He is survived by three daughters, April, Nicole, and Shannon; his father, Ray; brother, Ron; and sister, Suzanne. He was preceded in death by his mother, Mary, and brother, Steve.
A celebration of life will be held at 1 p.m. Tuesday, April 14, at the Clackamas Community Club, 15711 S.E. 90th, Clackamas, OR 97015.