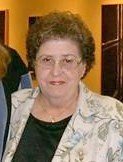 Donna Mae Murray
August 9, 1933 - April 22, 2009
Donna Mae Murray, wife of the late Johnny Murray, passed away in Hood River, Ore., April 22, 2009, at the age of 75. She was born in Sylva, N.C., on Aug. 9, 1933, the daughter of Stella (Gunter) and Nathaniel Green.
During her life, Donna worked in many capacities. For many years, she and her husband delivered the Oregonian to residents in the Hood River County area. She was also a bartender and waitress, but her most defining job, one that was more of a calling, was that of caregiver.
Donna dedicated decades of her life caring for not only her own children, but foster children as well. She had a big heart for people and volunteered with the Special Olympics program and other various activities for developmentally handicapped adults in Hood River County. Donna also enjoyed gardening, cooking, fishing, traveling and most of all, helping others.
She was preceded in death by her husband, John R. Murray; daughter, Teresa J. Murray; sisters Myrtle Carpenter and Gertrude Reese; and brothers Fred Green and Virgil Nations.
Survivors include her daughter, Carol Daniel, of Cascade Locks; son, Victor Hobbs, of Bend; grandchildren Shelly Knopsnyder, of Springfield, Ore., Sam Kuhnhausen, of Glenwood, Wash., Shannon McBride, of Redmond, Ore., Sybil Hernandez, of Morocco, and Brandon Hobbs, of Redmond; and eight great-grandchildren.
A funeral service will be held at 2 p.m. Saturday, April 25, at Gardner Funeral Home in White Salmon, Wash., with private entombment at Idlewilde Cemetery in Hood River.