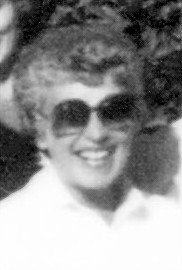 Norma Lee Hays
March 5, 1929 - April 19, 2009
Norma Lee Mooney was born March 5, 1929, to Guy E. and Lola E. Mooney in Gillette, Wyo., joining brothers Fred and Everett Mooney and sisters Winna Fae Adams, Ora Mae Hartley and Pat Galligan.
The family migrated to Hood River, Ore., in the spring of 1936. Norma graduated from Odell High School in 1947 and married Robert L. Hays, from Tillamook, Ore., in 1952, where they lived.
The couple had five children: Debi Blocker, Connie Lorch, Brad Hays, Joel Hays and Robert Hays; 11 grandchildren and seven great-grandchildren.
Bob and Norma moved to Forest Grove, Ore., in 1970 before retiring in Crooked River Ranch, Ore., in 2000. There Norma passed away April 19, 2009, in her home.
Services will be held in Washougal, Wash., on April 25 in the home of Connie Lorch.
Norma Lee Hays, a woman known for her excellence and love.