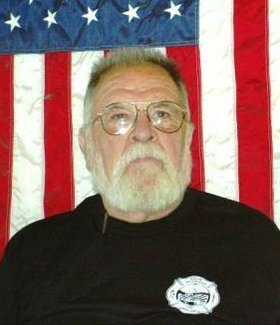 Berton "Bert" Arthur Clark Sr.
September 10, 1924 - April 26, 2009
Berton Arthur Clark Sr., 84, of Dufur, Ore., went home to be with the Lord with his family by his side on April 26, 2009.
Bert was born Sept. 10, 1924, in Laramie, Wyo., but grew up in Blythe, Calif.
In May of 1947 he married Phyllis M. White and the couple had four sons: Terry, Larry, Bert Jr. and Mike.
Bert proudly served his country in the U.S. Navy during World War II and was trained as a diesel mechanic. He held this capacity most of his working life. He also worked for the Easter Seal Society as a camp caretaker.
Bert was preceded in death by his wife of 57 years, Phyllis, and son Bert Jr. He is survived by sons and daughters-in-law Terry and Jude, Larry and Helen and Mike and Kathy; and three grandkids, Brandy, Brian and Amber.
A memorial service will be held at Hood River Church of the Nazarene (2168 Belmont Ave.) on Saturday, May 9, at 3 p.m. In lieu of flowers, memorials may be made to Hood River Church of the Nazarene and the Dufur Ambulance Volunteers. Gardner Funeral Home handled cremation arrangements.