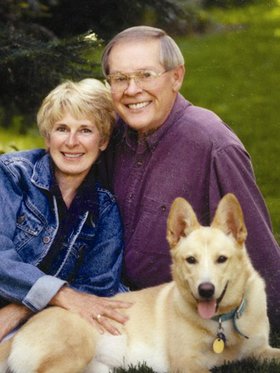 Richard O. Applegate
unknown - August 3, 2009
Richard O. Applegate, 67, of Wenatchee, Wash., passed away Monday, Aug. 3, 2009, at Central Washington Hospital, following an extended illness. He was born in 1942, in Hood River, Ore.
Richard graduated from Hood River High School in 1960, and he enlisted in the Marines in 1960. After being honorably discharged in 1966, he returned to Hood River as a fruit exporter.
He moved to Wenatchee in 1976, working for Skookum, Naumes, Wenoka and Northwest Fresh. He married Gretchen (Rouse) Probst in October 1985. Maggie the dog joined the family in 1997.
During his career as an exporter, he traveled to Brazil, Venezuela, Mexico, Canada, the United Kingdom, Norway, Sweden, Finland, the Netherlands, Germany, Taiwan, Hong Kong, the Philippines, Singapore, Malaysia, Australia and New Zealand.
In the course of his career he dealt with, purchased and shipped fruit from numerous fruit warehouses and growers throughout the Northwest. He was a member of the Wenatchee Golf and Country Club and a 30-year member of the Wenatchee Elks.
Richard is survived by his wife, Gretchen, of Wenatchee; his two sons, Jon Applegate, of Seattle, Wash., and Chris Applegate, of Central Point, Ore.; his stepchildren, Tawnee Seals, of Wenatchee, Carmen Peyton, of Bellevue, Jeff Probst, of Bellingham, and Greta Gillin, of Wenatchee; many grandchildren; aunts, uncles and cousins in Hood River; and his beloved dog, Maggie.
Services will be held in Hood River at a later date.