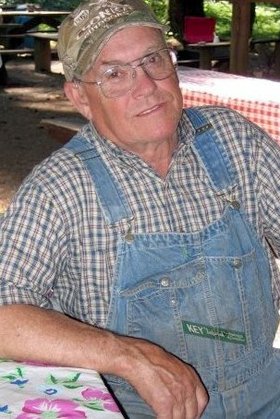 Joseph H. Durland
June 14, 1931 - August 11, 2009
Joseph H. Durland, 78, of Oregon City, Ore., died Tuesday Aug. 11, 2009, at Oregon Health and Science University hospital in Portland, Ore.
Joseph was born in Hood River, Ore., on June 14, 1931, to William and Ruth Weitman Durland. He was a graduate of Hood River High School, class of 1950, and attended the University of Oregon, earning his bachelor's degree in music in 1954.
After graduation he returned to Hood River and married Blanche F. Martin, also of Hood River, on Sept. 12, 1954. During his residence in Hood River he taught at Wy'east High School, and was a volunteer firefighter for the West Side Fire Department.
Joseph returned to school, earning his master's degree in teaching from Oregon State University. He moved to Oregon City in 1970 to teach automotive at Clackamas Community College, retiring in 1991 after 20 years.
He was a member of the Barbershop Harmony Society, Oregon Trail Pitch Pipers for 28 years and an active volunteer for the Clackamas County Fair and Rodeo.
Joseph is preceded in death by his parents; sibling Wesley; and his wife, Blanche.
Survivors include his siblings, Donald, Stanley, Forest, and Gaylord Durland, June Clapp and Ruth Hendrix; children Marquita Kudrna and Ronald H. Durland; grandchildren Brady Stamps, Keri Kudrna, Laura Kitts, Cassandra, Donald W. and Chyanne Durland; and great-grandchildren.
Services will be held on Monday Aug. 17, at 11 a.m. at Zion Memorial Cemetery in Canby, Ore.